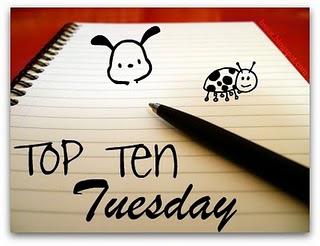 Description
Top Ten Tuesday is a weakly meme hosted by 
The Broke and the Bookish
. Every week a different topic comes up and bloggers list their top ten books in that category. I love a good list...I've always said that. That's practically my catchphrase.
Top Ten Books on Your 'To Be Read' List for Spring
A couple of mine have yet to be released but most are ones which have been out for AGGGGESSS and I just haven't got round to them! Sorry lonely neglected books.
10. 'Snow White and the Huntsman' by Lily Blake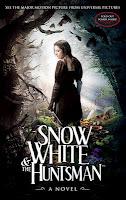 Release Date: 1st June
It is a tad weird to have a book based on a film rather than the other way around and I'm not sure how OK with it I am. However, the film has been getting lots of positive feedback and I can't resist a fairytale...in any form! 
9. 'Some Kind of Fairy Tale' by Graham Joyce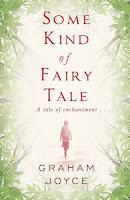 Release Date: 21st June
Again, anything fairy tale related and I am on it. I think this looks really sweet: '
Some Kind of Fairy Tale is a very English story. A story of woods and clearings, a story of folk tales and family histories. It is as if Neil Gaiman and Joanne Harris had written a Fairy Tale together.' Woop.
8. 'I Am An Executioner: Love Stories' by Rajesh Parameswaran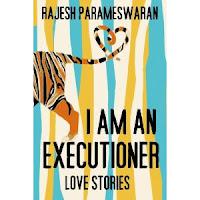 Release Date: 1st April
I love the title and I love short stories so I am really looking forward to this: '
In 
I Am an Executioner,
 Rajesh Parameswaran introduces us to a cast of heroes—and antiheroes— from the lovesick tiger who narrates the unforgettable opener to an elephant writing her autobiography'.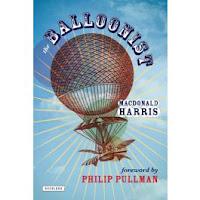 7. 'The Balloonist' by MacDonald Harris
I think the cover and the exploration/adventure aspect of this book look really lovely.
6. 'The City of Dreaming Books' by Walter Moers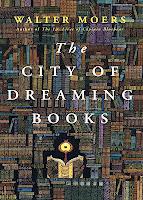 'Optimus Yanspinner inherits from his godfather an unpublished manuscript by an unknown writer and sets off to track down the mysterious author, who disappeared into Bookholm--the so-called City of Dreaming Books. Yarnspinner falls under the spell of this book-obsessed metropolis, where an avid-reader and budding author can find any number of charming attractions--priceless signed first editions, salivating literary agents, and for-hire critics. But as Yarnspinner pursues the trail of the missing author, the darker side of Bookholm begins to unveil itself--cold-blooded book hunters, fearsome cyclopean booklings, sharp-toothed animotomes, and of course, the Shadow King, whose howls rise from deep beneath the city at night. Will Yarnspinner survive his quest into this world where reading is a genuine adventure?' What is not to love!
5. 'Specials' by Scott Westerfeld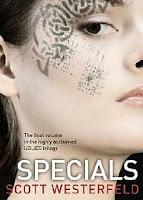 I know, I know this has been out for so long that it's almost a time before lots of you were born but I only recently read 'Uglies' and 'Pretties' because they didn't really appeal to me. I find them quite average but I have to finish the trilogy (or quartet now?) and see how it ends!
4. 'Jimmy Corrigan, the Smartest Kind on Earth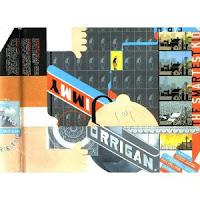 I have had this on my shelf for quite a while and need to read it soon. I read a lot of graphic novels and, even though this one is a classic, I never seem to be in the mood for it. I will be this Spring though I can feel it!
3. 'Eragon' by Christopher Paolini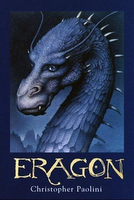 I keep meaning to read the 'Inheritance' cycle but, again, I have all the books I've just never gotten round to reading them. I know the film got slated but I think the books get a better review so I am looking forward to some dragon filled fun this Spring!
2. 'The Long Earth' by Terry Pratchett and Stephen Baxter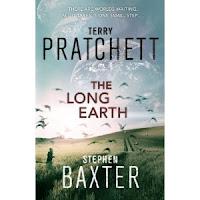 Release Date: 21st June
I love Terry Pratchett more than a lot of things and his new book looks so incredibly good. I like that it's a new world as well, as much as I love Discworld. I like a good collab book too so that'll be really interesting. YAYS.
1. 'Insurgent' by Veronica Roth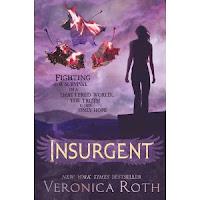 Release Date: 1st May
Yep I read Divergent. I likes me some of that. So I would likes me some  of Insurgent now to find out what is in store for Tris and the lovellly Four. I know it's gonna be good. I just know it.
Thanks for reading my 'Top Ten Tuesday' post- let me know if you're looking forward to any of these or currently reading them!