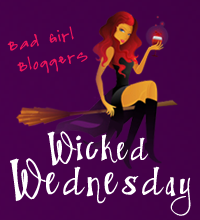 Well, every post can't be all smiles and roses can it? Ok, maybe they can be, but this one isn't. I hope it makes you laugh anyway. ;)
10. We ran out of pancake mix.
9. My kids thought chalk was for their bodies and not for the driveway.
8. Dawson loves the broom, which we keep in the garage, so he was constantly trying to go sweep in the middle of the street when we played outside this morning.
7. Ky listened to me when I asked him not to ride his bike in the street...until he saw a landscape truck coming down the road.
(Don't worry, I caught him.)
6. My children love watermelon...so much so that I have to pry the rind out of their hands when all the pink is gone which causes all sorts of fun tantrums.
5. My husband spent about 12 minutes at home today between jobs and he's not even supposed to be working on Wednesday nights anymore.
4. I had to cancel the housekeeper I wanted to have come this weekend.
3. Dawson accidentally spilled beads all over the floor.
2. Then he put one in his mouth and I was lucky to get over to him before he choked.
(Yes, I realize I will not be earning Mom of the Year anytime soon for allowing my 19 month old to be anywhere near beads.)
1. Two
religious solicitors
finely dressed young men came to the door at the exact moment of the bead disaster. However, I must say that I felt lucky to have a good excuse at the time not to talk to them.