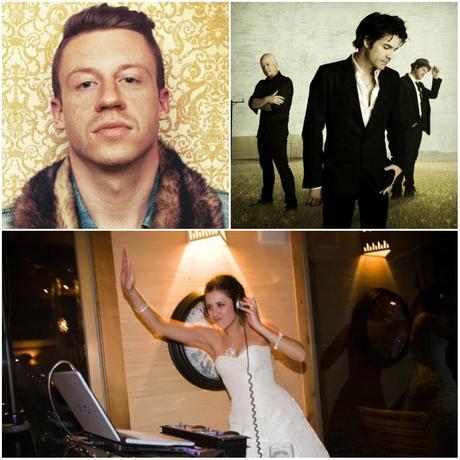 If you can believe it, 2014 is almost here. That means a new lineup of wedding seasons is almost upon us. So whether you're planning a wintery wedding or summertime ceremony, you're going to want equip your DJ with a playlist that's guaranteed to get every guest up and on the dance floor. That's why I reached out to DJ Staci Nichols for an inside look at the Top 10 Must Play Songs for 2014 Weddings. Here's what she had to say…
Start your engines, brides and grooms! Wedding planning season is upon us, and that means picking out wedding songs. Based on the requests I receive during weddings from guests and playlists that my brides and grooms send me, these are my picks for the top ten "must play" wedding songs of 2014:
1. Almost anything by Pitbull (especially "Feel This Moment") and Calvin Harris (especially "Let's Go")
2. Gangnam Style – PSY
3. Thrift Shop – Macklemore
4. I'm Sexy and I Know It -and- Party Rock Anthem – LMFAO
5. (The Fox) What Does the Fox Say – Ylvis
6. The Wobble, V.I.C. and Harlem Shake – Baauer
7. Don't Stop Believing – Journey
8. The Cupid Shuffle – Cupid
9. Smile – Uncle Kracker
10. Marry Me – Train
If dancing is a high priority at your wedding, remember to consider what will result in the highest amount of "crowd pleasing" when you type up a playlist for your DJ—some old, some new, some fast, some slow. Hire a wedding DJ you can trust with your song selections and to read your crowd as well. Your DJ's expertise + 10-15 of your must-play song preferences = the perfect balance for dancing the night away!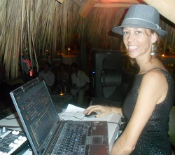 Staci Nichols, owner of Revolution Weddings, is a DJ and bilingual officiant in San Diego, CA. Her wedding know-how has been featured on Offbeat Bride, Brides Without Borders, and Big Wedding Tiny Budget.