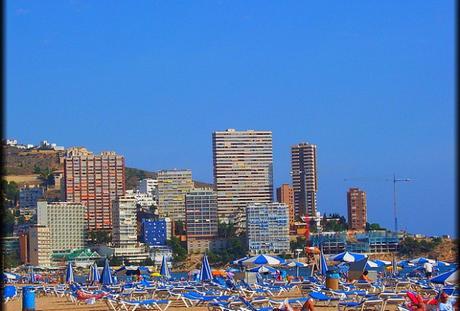 Whether you're planning a girly trip away or going somewhere with your partner, you have to try Benidorm. If you fancy soaking up some Spanish sun, this place is ideal. Over the years, people seem to have forgotten how great this place is. Based in Alicante, Spain, this reasonable resort could be the best place to visit this year. Don't believe us? Well, then take a look at our top reasons you need to visit Benidorm this summer.
There are some exciting theme parks here
Are you a thrill-seeker? If you like nothing more than going on a roller coaster, you will love this resort. There are loads of exciting theme parks near Benidorm, and so you have your choice of the best attractions in town. Water lovers should check out Aqua Natura. There is also Terra Mitica - a fun, unusual theme park where you can easily spend a day or even two. Make sure that you book your tickets well in advance. During the summer, these attractions are super popular, and you don't want to miss out.
The hotels there are simply fabulous
Benidorm has been a world famous holiday resort since the early 1990's. That means that there are loads of luxury hotels you might want to stay in when you get there. Before you book your hotel, check out a company like Venere where you can find online deals. When choosing a hotel, it is important that you find one which is close to the coast. You want to be no more than a stone's throw away from the beach. You may also wish to look for all-inclusive packages so that all your meals (and sometimes your drinks) come under just one price.
Every year, there are loads of fiestas
Throughout the year, there are loads of fiestas that you might want to enjoy. Fallas party has just gone (back in March), but there are still street parties that take place throughout the summer. Again, when there is a fiesta happening, the resort tends to get crowded. Look online and see what parties there are this year. When you find one you like, ensure that you book your hotel right away. After all, there are loads of people out there who will have the same idea as you do.
There is something for sports lovers here
People don't tend to associate Benidorm with sports, but they should. Here, you can try your hand at loads of games. No matter what your skill level is, there is sure to be some activity that suits you. From horse riding to volleyball, you can try almost anything here. In fact, there are some sports companies around the resort that can help you out. If you look online now, you should find a wealth of activity pages in Benidorm. You can hire out specialist equipment and even take lessons.
Low-Cost Festival is awesome
If you happen to visit Benidorm in July, there is just one place you need to be. Low-Cost Festival is the highlight of the calendar in this resort, and so you don't want to miss it! This year's lineup includes The Libertines, Foals, Kasabian and The Drums. As the name of this event suggests, tickets won't set you back too much money either. You can buy a weekend ticket for around $75 (or £48). There are also day tickets and VIP passes available. Simple!
If you're thinking of booking a last-minute summer escape, you can't go far wrong with this resort. Look at deals online today and start planning your trip. After all, everyone needs a break now and then - even you!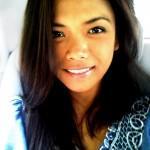 Abbi Gabasa is the Managing Editor of MsCareerGirl.com and owner of UpraisedLiving.com. Having the background of a Marketing and Public Relations Manager with years of professional experience in various industries has given her an insightful perspective on careers, lifestyles, relationships, and attitudes which she humorously applies in helping people through her writing. Abbi is a training life coach, and an advocate of children's charities, women empowerment, optimistic thinking, and slow Sundays. A self-confessed Jane of all trades, she hopes to help girls all over the world find their calling and pursue their passions.