With the rapid growth of technology, advancement in the niche of handheld and mobile gadgets are taking a new place. Not only smartphones but smartwatches, smart cars, smart TV and a lot more gadgets are also in the row that makes this world smarter to use. You can find the very interesting post that is GPS phone tracker for kids Remember, the prefix smart used among all represents that these devices are connected to your smartphone via app or Bluetooth to make our life easier. Let's know more about top 10 office tech Gadgets and how they are helping to enhance our productivity:
Office Tech Gadgets

1. Video cameras

Webcams are not only used by YouTube users but they play a significant role in business to enhance their productivity. So, thanks to the webcam technology that makes possible to communicate with the people from distant. This gadget helps you to conduct meetings while saving time on transport. Moreover, these are also capturing the wide market segment with attractive short films. Apart from this you can get best collection of top 10 drones with camera under $100.
2. Smart Locks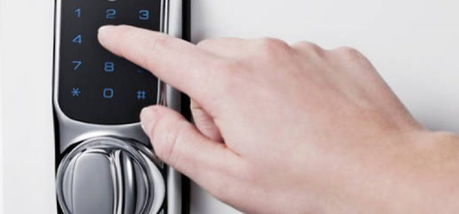 Security is one of the most important issues for effective business operations. Like on doors carrying electronic locks are much harder to break in than traditional security. An additional advantage is that you do not have to carry keys with you. So, thanks to technology, as it eliminates the fear of losing keys. Even if you are not sure whether the building (home or office) has been closed or not properly, you can check and lock via an application. You simply need a permanent internet connection to operate the application effectively.
3. Virtual assistant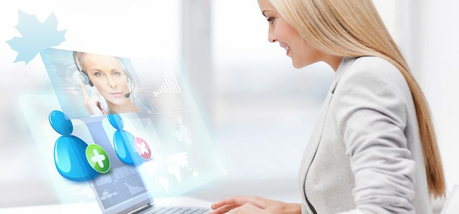 A virtual assistant called Alexa is released by Amazon, Echo Dot. Thanks to them as this gadget makes the life of every entrepreneur much simpler, not from the professional front but also from personal aspect too. Alexa makes a constant internet connection everywhere. It helps in obtaining a lot of information, performing specific tasks while shortening the user's work time.
4. An Intelligent Thermostat To Saves Energy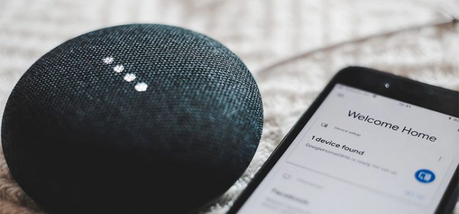 To increase employee productivity, you need to ensure proper working conditions for them. However, this generates additional costs. Still, people do not hesitate to acquire it because this solution is best to manage the room temperature adequately without the need for constant re-heating or cooling, and ensuring a comfortable working environment.
5. Reaction To Low Ink In The Printer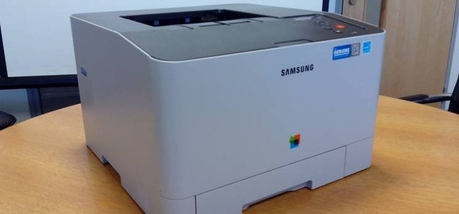 It is true that there is no technique present that automatically refills a toner. To deal with this issue Canon has created a system software for Canon toner cartridges that detect the ink status every time. When the ink comes to the refilling level, the software starts automatically an alert on the computer to guide the users. We all are grateful to the technology that eliminates the fear of the immediate disappearance of ink. But, it is possible with a constant internet connection only. Also my previously written article about printer ink cartridges will help you out.
6. Monitoring Your Health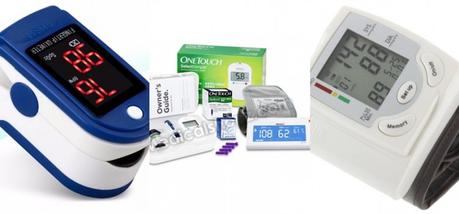 Everyone has surely heard about the use of health monitoring technologies for individuals. However, for the first time, the company decided to transfer such a gadget to business organisations. As, for every entrepreneur, the absence of an
employee is a big cost. That is why it is so important to counteract any symptoms of the disease. Smartwatches are often used for such analysis, which can inform the user about worrying situations. This gadget also motivates them to perform exercises.
7. Posture Corrector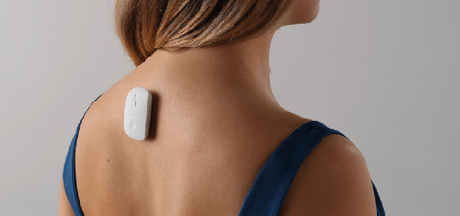 Do you know the easiest way to feel a surge of strength even at the end of the working day? Sit in perfect posture, straighten your shoulders, neck, and hold the same position for at least 15 minutes. Occasionally, this is possible but not all the time. For this, a small gadget that attaches to your back and controls your posture will help you. He scans the position of the vertebrae, keeps statistics and if necessary it will inform you about the need to strain the muscles of the back. This is useful for boosting your work productivity and help you to spend a little less time in the gym.
8. Smartpen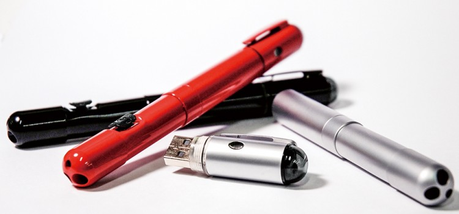 This proves an alternative to the notebook. Smartpen helps to keep entries on the electronic device which were earlier written on the notepad. With its help, you will also be able to take notes in a notebook or take minutes at the meetings and everything will be shifted to your smartphone. This is a useful device for both managers and performers because anywhere you can see and show your records.
9. Smart Lamp And Smart Bulbs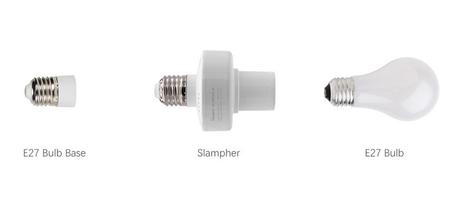 Many people restrict the use of smart lamps in the bedroom and waking up cycles. Meanwhile, one light can give you vigour, the other - to calm, the third - to awaken your appetite, the fourth - hints about the approaching deadline, the fifth - the end of the working day. Which is an amazing feel. So, to get its benefit you can set a full-fledged smart lamp on the desktop or at least insert a smart light bulb into an existing one and use the smartphone to set operating modes. It will be a really useful device and your neighbour will definitely appreciate you.
10. E-ink tablet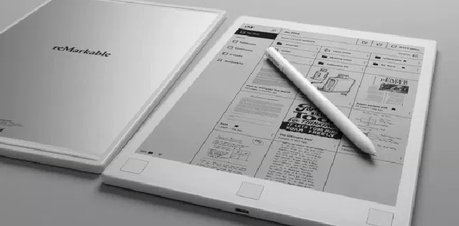 No matter how well the information is presented in electronic files and on a computer, you always want to have on hand a paper version of the important documents. For your solution, E-ink display tablet could be the best solution. You can leave bookmarks on it or quickly move between files and pages without thinking about the level of charge. So, with its best quality work, it proves itself to boost your productivity.
Bottom Line
Hope, with the use of above-mentioned office tech gadgets, your performance in the field of personal and professional boosts. With the increase in productivity leads to mental and social relief.
Must Read
How to use Brand Power of Instagram for Business
How I Increase Domain Authority?
How to find A Phone When Silent
How to Speed Up Joomla Performance
How to Use Templates in Azure Data Factory
Did you like this article?
1. Please share it with your network, we'd really appreciate it!
2. Would you like to write for Computer Geek Blog?
3. Keep subscribe us and follow us on Facebook and twitter for more tips & ideas about new technology.

Claire Eades is working as senior Digital Marketer in Cartridgesale, which is one of the biggest Australian based cheap ink cartridges warehouse. During her tight schedule, she finds some moments of respite to share contents on social media.