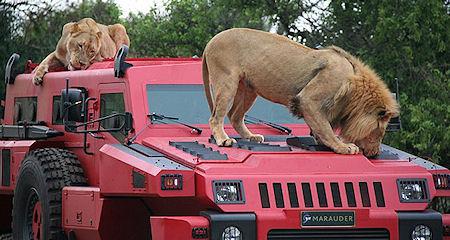 Tested on Top Gear by Clarkson's co-presenter Richard Hammond, the Marauder is a ten-ton military vehicle that the public can buy - if you have £300,000 ($480,000) to spare. Hammond conducted a series of tests to show just what it can do.
The presenter placed seven pounds of plastic explosive under the vehicle to see what damage it caused. The answer was very little. In fact the
Marauder
barely even had a scratch, with just a flat rear tire and damage to a piece of trim. Hammond also blasted through brick walls in Johannesburg without even slowing.
(via J-Walk Blog)
The Presurfer