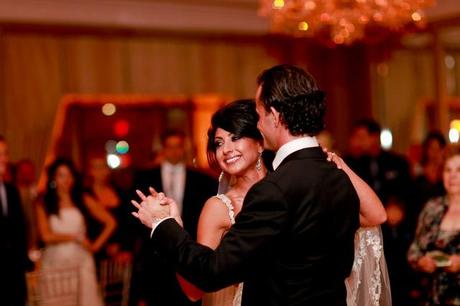 Every year we conduct a survey of almost and recently married brides and grooms to find out what we'll be hearing at wedding in the upcoming year. This year, when we asked couples about their first dance songs we got some surprises!
Here are the top 5 most frequently chosen songs:
You Are The Best Thing – Ray LaMontagne
A Thousand Years – Christina Perri
At Last – Etta James
Can't Help Falling in Love – Elvis Presley
I Won't Give Up – Jason Mraz
Now, Etta James and Elvis Presley are on our list almost every year, and Jason Mraz made his debut last year, but this is a first appearance for both Christina Perri and Ray LaMontagne. Also new this year, fewer people chose the same song, spreading out the votes between several songs.
What do you think about the way these song choices are changing? Do you think it's more proof that weddings are becoming more personalized? Share your thoughts in the comments.