Celebrity weddings are always big news, but we like to make sure we bring you news you can use. So, instead of just a look back at some of the big celebrity weddings of 2013, let's take a look at those big celebrity weddings that have lessons for you and your wedding.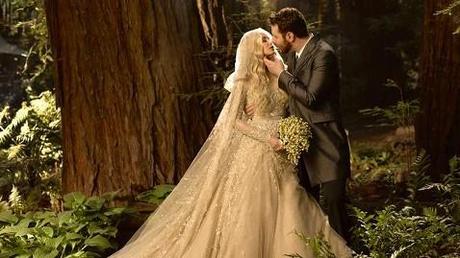 Sean Parker and Alexandra Lenas
The Napster/Facebook billionaire/mogul and his singer/songwriter bride had a huge blow out. Over 300 guests, clothes designed by the costume designer from Lord of the Rings, no expense spared. However, the wedding was held outdoors and the couple neglected to obtain some necessary permits. As a wedding present, the couple was given a fine of over
$2 million.
The lesson? Make sure you've checked all necessary permits and permissions. A lot of people think of outdoor weddings as lower-key, but actually an outdoor wedding is a lot more complex. If you're considering getting married in a park or other outdoor location, consider hiring a wedding planner.
Kelly Clarkson and Brandon Blackstock
The complete opposite of Sean Parker's wedding? Kelly Clarkson's surprise elopement. The couple had been planning a big 200+ guest wedding, got overwhelmed and eloped instead.
Lesson for you: I think every couple has felt like doing what Clarkson did. The difference is, Kelly Clarkson can probably afford cancellation fees, you, probably cannot. To keep yourself from getting so overwhelmed that you scrap your entire wedding, take your time to plan carefully. Don't get wrapped up in other people's expectations and don't bite off more than you can chew.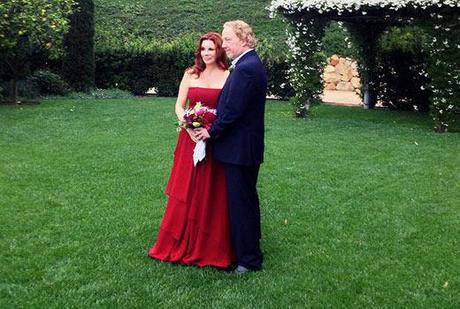 Melissa Gilbert and Timothy Busfield
You know who didn't get caught up in planning her wedding? The star of Little House on the Prairie. Although Gilbert and Busfield (TV's ThirtySomething) have known each other for years they were only engaged for four months. Gilbert's a third-time bride and wore a stunning red dress, showing you that you don't have to do things the way other people do. Because we have so many options for wedding entertainment, GigMasters is a great choice for couples with short-term engagements.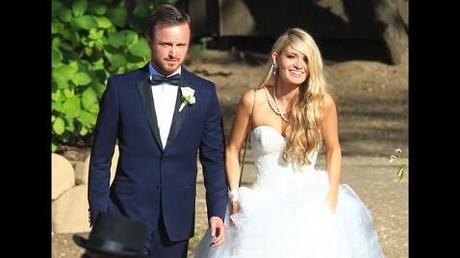 Aaron Paul and Lauren Parsekian
Maybe after wrapping up work on Breaking Bad Aaron Paul had a lot of time on his hand because he went all out with his 1920s Parisian carnival-themed wedding. The reception included a small Ferris wheel, swing ride, and photo booth. David Blaine performed magic tricks, while men and women on stilts, mimes, and burlesque dancers mingled with the wedding guests. Foster the People performed their first dance song, "La Vie en Rose," and John Mayer also performed his hit song, "Daughters," at the reception.
Lesson? If you're going in, go all in! Also, don't be afraid to think out of the "wedding band" box. Want an indie band and a regular band? Go for it! There's more to wedding entertainment than music.
What was your favorite celebrity wedding of 2013? Share your thoughts in the comments below.