Hello my beautifuls!! As the year is about to bid good bye to us, let's get back to find out some of the best it has given in terms of beauty. In 2019, the beauty industry has seen a boom in market, with consumers becoming more conscious about ingredients and efficiency of beauty products. Brands are paying more attention to the R & D of the products they are about the launch. Because today's buyers are smart and are aware of the good and bad things their beauty products can have.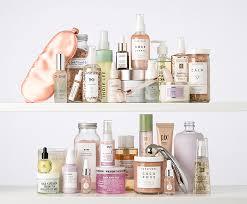 2019 has witnessed a lot of new products been launched. With the rise of Korean beauty philosophy of good skin, there has been an upsurge in the skincare industry. Coloured cosmetic brands have also caught the pulse of this trend and we have seen the emergence of makeup products with goodness of skincare.
I have tried and tested many products this year, both Indian and International. In this post I am going to narrow it down to 10 of the best beauty products that I have tried this year. It does not mean that these products were launched in 2019 only. They might have been launched earlier but I have got my hands on these only this year.
1. Maybelline New York Super Stay Matte Ink Liquid Lipstick:
Maybelline has been a consistent winner in coming up with amazing products that seldom fail to impress. This range of liquid lipsticks are real bombs. A swipe on the lips and it goes on for the entire day. The shade range is super impressive too. They have shades of nudes, pinks, reds, corals, berries and browns and also some unconventional ones too. I cannot pick up just one shade as my favorite as I love all the ones that I have used because of the color payoff and the extreme longwear.

View this post on Instagram
Being conventional is not my forte. I love experimenting with shades and sometimes that work out, sometimes dont. Today I tried few new makeup and did my motd. Face: @etudehouseindia Face Blur SPF 33 PA++ @makeuprevolutionindia Fast Base Stick Foundation in Shade 5 @etudehouseindia Play 101 Stick Contour duo in #2 Blush: @prakrutikspalon matte lipstick in Pinkish Nude mixed with the fast base stick Eyes: @myglamm #litme Eyeliner Pencil in Slay @innisfreeindia Super Volumecara Highlighter: @thefaceshopindia_official CC Highlighting Cushion Lips: @maybelline.india Superstay Matte Ink in Philosopher Eyebrows: @lovecolorbar Stunning brow pencil in Chestnut I love the pop of colours in the look. Will share more looks in the coming weeks too. #beautyandbeyond #bbloggers #instagram #instablogger #makeupoftheday #lotd #makeuplook #yancanran #diljitcmtenz #midweektaginA post shared by Beauty & Beyond (@jhilmildsaha) on May 1, 2019 at 4:35am PDT

2. Rzizhi Blue Mind Potion:
This Body butter is a game changer. I am very particular about my skincare products and I use this as a face cream to get that glass skin finish. Believe me, this one cream is enough to get that transparent glossy skin we thrive for.

View this post on Instagram
Would you believe me if I say it took only 1 product for me to achieve this glass skin like glow? @rzizhi Blue Mind Potion it has to be. This blue coloured magical body butter has Butterfly Blue Pea Flower, which is a rich source of antioxidant and most importantly leaves soothing effect and a peacefully relaxed mind. It's rich nourishing properties makes my dry skin softer, plumper and supple. Intetestingly although it is supposed to be a body butter, after observing the dewy glow it leaves behind on application, I started using it on my facial skin as a regular moisturizer and I am not exaggerating, it is the only product you can have to get a mindblowing radiance. After using daily with @rzizhi Aurum 24k my skin has achieved the best of its form. No spots, no pigmentation and a constant glow! I have been using @Rzizhi products for the last 2 months. To know in details about my journey with @rzizhi stay tuned to my blog www.jhilmdsaha.com tomorrow. Keep an eye on my stories to know once it is published. #bbloggers #beautyandbeyond #crueltyfree #crueltyfreeskincare #rzizhi #rzizhifam #instablogger #instabeauty #mumzblyke #tueingtogather #heyhieupsepp10 #cuezmathA post shared by Beauty & Beyond (@jhilmildsaha) on Sep 10, 2019 at 3:50am PDT

3. Netsurf Network Rangde Concealer palette:
I am glad to say that this is the first  Indian Face palette that is organic. This face palette comes in 2 varieties, one for dusky to dark skin tones and the other for fair to medium tones. It has 6 creamy shades that can be mixed and matched to do an entire face makeup. It comes with a very easily usable blending sponge.
4. Evver UV Guard SPF 50 PA+++:
This is undoubtedly the best Indian sunscreen I personally have used so far. After I had reviewed it, a lot of my followers had tried it out and were of the same opinion too.
5. Prakrutik Spalon Handmade Matte Lipsticks:
I love matte lipsticks and I am so happy that I have finally found out one that is handmade with all natural ingredients. These lipsticks are available in beautiful bold shades. They have decent staying power and are very moisturizing on the lips.

6. Royally Homemade Matcha Green Tea Youth Emulsion:
I was very curious to try out the Korean Range introduced by this brand. I purchased 4 of the products and I could not get enough of this emulsion. Its very hydrating and leaves a natural glow to the skin. It will be very useful in achieving the upcoming Korean Cream Skin trend.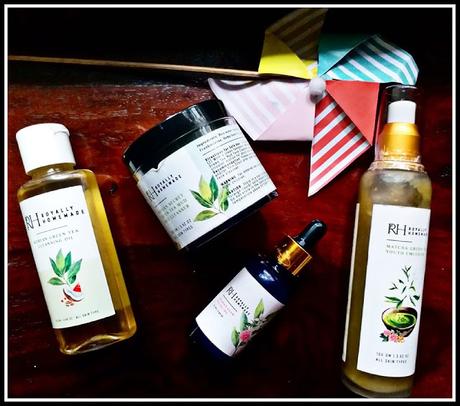 7. The Living Co. Hylighter:
Well well, I was stunned by this highlighter as I absolutely know what are the ingredients that were used in this. The shade that I ordered was customized for me and it was amazing. Its the dupe of the Iconic London Illuminator.
8. Organiko Donkey Milk Charcoal & Honey Soap:
Donkey milk is not that common but these soaps are made with the goodness of it. And I am super impressed by the Charcoal and Honey soap in particulr. It is moisturizing and makes my skin softer and smoother.

View this post on Instagram
When we talk about soaps our immediate reaction is oh so drying. But what if I say I have found soaps that not only cleanse but also moisturize adequately and most importantly those are made with Donkey Milk. @organiko_beautifying_life uses Donkey milk as their key ingredient in their soaps along with other natural ingredients like sweet almond oil, essentiam oils, charcoal, sandalwood, licorice etc. Why Donkey milk? Did you know that Egyptian Queen Cleopetra used to bathe in Donkey milk to retain her youthful glow. It helps to combat various skin issues like dryness, acne, eczema etc. @organiko_beautifying_life has a very noble mission behind these bars of beauty. The very underprivileged and poverty stricken donkey owners of Maharashtra have found out a better way of living through this project. I have been consistently using the 3 types of soaps they offer and Its been a wonderful experience. To know more check out my blog www.jhilmildsaha.com #bbloggers #beautyandbeyond #instagram #instablogger #instabeauty #crueltyfree #organicskincare #organicsoaps #organikoA post shared by Beauty & Beyond (@jhilmildsaha) on Oct 4, 2019 at 9:45pm PDT
These were the remarkable beauty products that I have tried this year. I hope the next year too will bring a lot more of innovative and effective beauty products.