Hello, my friends! I thought about you and the fact that you may get bored sometimes with the games you're playing at the moment. Am I right?
Now that technology develops day by day you can always find a wide range of games and apps that will scare the boredom away for you. Moreover, nowadays the majority of people prefer to play on their mobile devices because it is way easier. Whether you play a game on your way to the workplace or in your bed before sleep, it's more appealing to use your mobile device instead of a desktop.
The new trend for 2019 is online casino games that you can download for free. Gambling has always been an attraction to people, especially the idea of using your luck for winning something. It's true that free games don't require real money, but the fun will definitely be by your side while spinning the reels of some slots. Here is a list of the ones I consider the best.
7. Finn and the Swirly Spin
Finn is a funny leprechaun that will welcome you in his world full of gems. The idea of using leprechauns and the Irish luck into a slot is nowhere near to being new. But sincerely, it is impossible not to love this slot right from the beginning, especially because it's not a classical one. Full of interesting animations, 3D modern graphics and an unusual way of spinning, Finn and the Swirly Spin powered by NetEnt is a game that will be beyond all your expectations.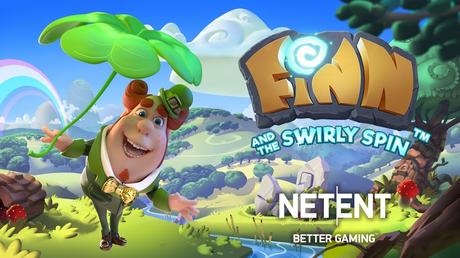 6. Buckle Up
Buckle Up is an online slot powered by Playtech, a software provider that is known for its qualitative products. Buckle Up makes no exceptions! If you are a fan of racing cars and adrenaline on four wheels, then this is the perfect game for you. Most of the slot games have static images behind the reels, so Buckle Up is considered to have great visuals due to its animations that will make you think you play a console game. More than that, it has an easy-to-use interface so that even newbies could enjoy the attractive wilds and the other special features that will improve your gaming experience.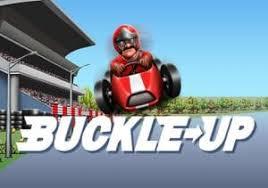 5. Aloha Cluster Pays
Whether you miss summer or you are eager for an exotic holiday, Aloha Cluster Pays is clearly a game that you're going to enjoy for weeks. Its theme is based on the Hawaiian culture and all the aspects regarding the design are very appealing no matter your tastes. It is powered by NetEnt and it is formed by 6 reels and 5 rows. The special features used in this online slot are entertaining and highly rewarding. Easy to play and to win a lot of coins, Aloha Cluster Pays is definitely worth a try.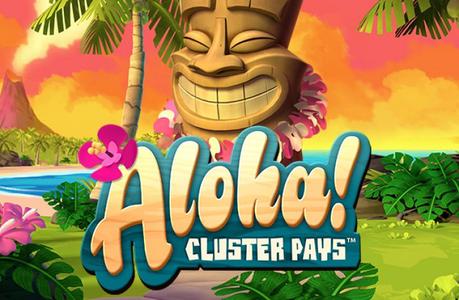 4. Rapunzel's Tower
Rapunzel's Tower is an online slot powered by Quickspins and it's based on the story of Rapunzel. So, if you have a moment of nostalgia you should download this game and remember your childhood while spinning the reels. You will be mesmerized by the good-looking visuals and the special features that will offer you many coins and free spins. Help the Prince in his quest of finding Rapunzel, use your luck and strategy to earn more coins and your gambling experience will be improved for sure!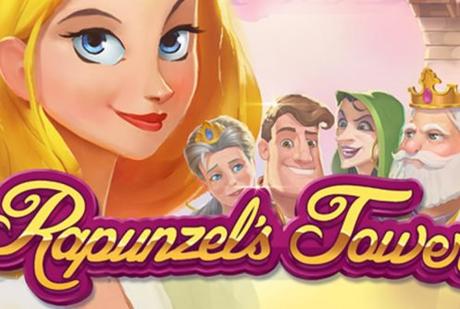 3.Justice League
Justice League is a team of superheroes (Aquaman, Batman, The Flash, Martian Manhunter Green Lantern, Wonderwoman and Superman) created by DC Comics. The software developer Playtech powered an online slot with the same name that is impossible not to enjoy. It has incredible graphics and many special features that are going to spice things up for you. It has Wilds, Respins and a Progressive Jackpot, all meant to offer you incredible times.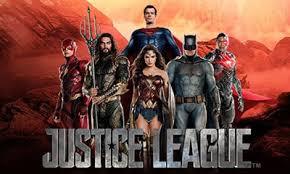 2. 300 Shields
It is impossible not to have watched the movie 300, a true cinematographic masterpiece. The movie illustrates the story of King Leonidas who led 300 Spartan soldiers into the fight against Xerxes, the Persian "God-King".
Based on the huge success of the film, Microgaming, one of the best software providers on the market, powered 300 Shields. It is an exciting online slot that you can play for free on the Internet. Not only you will be amazed by the story, but also by the impressive graphics and the user-friendly interface. You will enjoy the design for sure: the Spartan temples, the warriors and the weaponry displayed on the screen, plus the attractive sounds will quickly introduce you in the warlike theme. More than that, the fact that the slot is formed by 5 reels, 3 rows and 25 paylines with a 300x multiplier is definitely worth your try.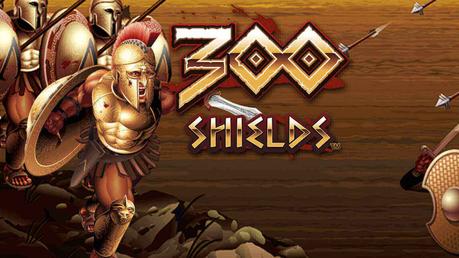 1.Forbidden Throne
If you have tried 300 Shields and you enjoyed the creation of Microgaming, you should prepare yourselves for the next adventure. It's more exciting, more eye-catching, more rewarding. Forbidden Throne is a 5-reel online slot with 3 rows and 40 paylines that is going to entertain you for days without a doubt.
With a slight inspiration from Game of Thrones, Forbidden Throne will quickly introduce you to a world full of magic and mysteries that you can enjoy in High Definition resolution. The symbols used are also very appealing to the watcher, the ice, the fire, and the magical creatures will help you to have an incredible gambling experience. As it was expected, the Forbidden Throne is more challenging than it appears. It's true that it is a volatile game, but it worth every second and every spinning reel. The coins that you are going to be awarded, the free spins and the exceptional special features will definitely improve your gambling sessions.

Conclusion
Forget about all those days when you had to stay in front of your computer for hours in order to enjoy your favorite games. Enjoy the fact that technology developed so much in recent years and have fun everywhere you go. These are the best online slots that you can play for free on your mobile devices in 2019. They are highly entertaining, exciting and they will offer you glorious moments. Are you ready to step into the world of fun?