Most marketers know that the industry is constantly changing. A huge part of marketing is being able to come up with new and creative ways to sell a product or "sell" a company, so it is no wonder so many innovations surface each day. It is then the job of the marketing department to follow all of these different innovations and trends so as not to fall too far behind the competition. You want your marketing campaigns to be relevant, and the only way to do this is to know what is relevant.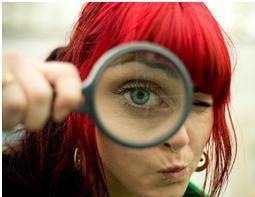 Unfortunately, it can sometimes be tough to keep up. If you're hoping to get your staff on the right track when it comes to following trends, there are a few different places I would recommend visiting:
Places to Visit When Looking for the Latest Marketing Trends
LinkedIn Today – LinkedIn Today is one of my favorite tools when it comes to keeping up with the latest trends in an industry. This service looks at the groups you belong to and your current job and pulls news stories across the web that directly relate to these interests. For example, I am a part of a LinkedIn group called "Professional Bloggers," so my LinkedIn Today page is constantly full of articles about bloggers or articles that mention starting a business in the blogging industry. This allows me to see what is going on in my industry as well as what other industries are saying about blogging. You can find your LinkedIn Today page by clicking on the "news" tab at the top of your page and scrolling down to "LinkedIn Today."
Search Engine Watch – I am constantly checking this website for information about Google. Most marketing departments put a heavy emphasis on Google and ranking well on a Google search engine page, so it's extremely important that you always know what it happening in the land of this monster. I find that this site does an excellent job of staying up to date on the latest Google changes (there were over ten algorithm changes just last year).
Social Media Examiner – This site will give you the most up-to-date information in the world of social media. There is no denying that social media is becoming more and more important as time progresses, but it is also becoming more and more confusing. There are tons of networks as tools to help make managing these networks easier, and this site will help walk you through it.
Search Engine Land – This is another site that will help you stay alert when it comes to search engine changes. While Search Engine Watch has a news-type feel, this site has a more narrative feel. Depending upon which types of articles you like to read will depend upon which site works for you, but both offer great information.
Talent Zoo – I find this site to be great because it focuses on the other end of marketing trends: The actual hiring and working in a marketing department. Trends can absolutely occur when it comes to creating a marketing staff. For example, are more companies looking for social media experts, or are they looking for an SEO expert who knows a little bit about social media? Are your competitors looking for young people they can teach or going for the more experienced? What questions should you ask when interviewing someone for a position in your department?
These are just a few of my favorite places to go each day to make sure I'm always up-to-date. Where do you go to stay on top of the latest marketing trends?

Amanda DiSilvestro
Visit My Website
/ View My Other Posts
Amanda DiSilvestro is a writer on topics ranging from social media to workers compensation. She writes for an online resource that gives advice on topics including VoIP to small businesses and entrepreneurs for the leading
business
directory, Business.com.