On the road from disclosure to more efficient performance  -  The Top Five Things You Need to Know about Participating.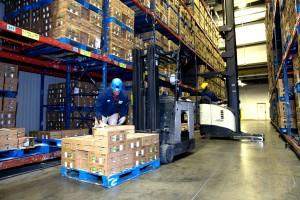 Here's a truth that most environmentally conscious companies have discovered: an efficient supply chain tends to be a greener one. Higher efficiency means better use of resources. Better use of resources leads to lower energy consumption and improved emissions performance.
The majority of companies focus on reducing costs, increasing uptime and minimizing disruptions to the manufacturing and distribution flow. Resulting environmental benefits are a welcome benefit but not the main driver. However, evidence suggests that a dual focus can yield very favorable results and one way many companies are formalizing this commitment is through the Carbon Disclosure Project (CDP.)
Concerned about minimizing carbon impacts? Here are five things everyone should know about the CDP.
1.   What is the Carbon Disclosure Project? 
In a nutshell, it's an independent, not-for-profit organization that provides the only global system for companies and cities to measure, disclose, manage and share environmental information. Data is typically calculated in terms of the amount of carbon dioxide emitted as a result of business practices, with a focus on fossil fuels and energy usage.
CDP aims to change the way the world does business to prevent/mitigate climate change. The organization envisions a planet where capital is efficiently allocated to create long-term prosperity rather than short-term gain that harms the environment. To date, some 4,000 organizations worldwide measure/disclose greenhouse gas emissions, water management and carbon change strategies to the CDP. Participation is voluntary.
2.   How Are Companies Scored?
In 2009, the CDP introduced a performance component to the reporting. The disclosure score measures a company's response in terms of these key points: the extent to which carbon emissions are measured, the comprehensiveness of the information provided on climate-related actions, the depth of information on the issues climate change presents to the business and whether the company verifies data through an external party.Performance points are awarded for actions that contribute to climate change mitigation. A High score (85 percent or higher) signals good internal data management and knowledge of the impacts climate change presents to a business. Companies that earn a high score are listed on the Carbon Disclosure Leadership Index, reflecting a commitment to continually improving how they manage and disclose energy usage and carbon mitigation.
3.   Why Should I Care?
Studies show the production and transport of raw materials and finished products are significant sources of supply chain carbon emissions. The CDP supply chain program helps implement supplier engagement strategies, reduce emissions, control water impacts and manage risk.
At a bottom-line level, failure to measure and report carbon impacts typically results in higher energy bills. It can also discourage customers who care about climate change from doing business with you and negatively impact your brand experience. Many large companies like Wal-Mart and Bank of America are mandating that their supply chain partners participate.
4.   Benefits of Participating in the CDP
There are tangible and intangible benefits to participating in the project. These include:
Transparency to shareholders, customers and the public
Improved operational efficiencies
Insight into the risks and opportunities your company faces regarding climate change
Reductions in unnecessary costs
5.   How to get started …
You're asked to participate by the CDP and will receive a request to respond.
Haven't received a request to disclose? You can still participate. Email your contact information to the CDP and they'll activate the online response system for you.
Register and create an account.
Gather information before you start the questionnaire to streamline data entry.
If you belong to a trade or industry association, find out if they have tailored GHG disclosure guidance that might help you complete the questionnaire.
Complete the questionnaire.
Like many organizations, it may be difficult to capture and provide the required information on your own. Good news: you can still benefit by turning freight or supply chain activities over to a partner already listed on the CDP Leadership Index.
To learn more about the Carbon Disclosure Project, visit www.cdproject.net. To find out how Ryder is responding to the CDP annual disclosure survey, visit www.ryder.com/greencenter. You can also download our Corporate Sustainability Report now.