But with high profile figures such as First Lady Michelle Obama using their position to bring additional visibility to the issue and combat it head-on, there is hope that families will eventually learn to make healthier choices. Unfortunately it takes more than just a diet to revamp relationships with food. Environmental factors – such as lack of access to healthy fruits, vegetables and grains – play a role, as do cultural portrayals of constant snacking paired with a sedentary lifestyle. With so many things working against us, taking proper care of our bodies is a constant battle. There are no shortcuts to better health. There are, however, many tools you can use to help yourself make it simpler. Technology and entertainment devices, often vilified by health and fitness types, are actually some of the most accessible new places to find fitness inspiration.  Let's take a look at 5 new mobile apps aiming to bring you both a distraction from daily grind and information to help you improve you.
Pact Health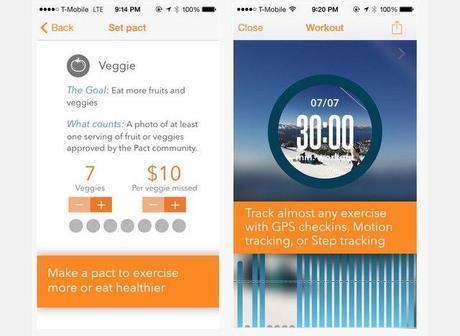 While you should be intrinsically motivated to drop pounds, there are only so many hours in a day and the call of pizza delivery is ever-tempting. Sometimes we need a little push to get off the couch and into our gym shoes. The idea of actually being paid to work out is a little far-fetched, but the creators of Pact have sent us off to the gym while laughing all the way to the bank. The creators of the app report that, using its incentives-based system, users fulfill their fitness goals 86% of the time. Punishment, says the co-founder and CEO Yifan Zhang, is a stronger motivator than a reward, even a monetary one.
After three years of monitoring the effects of their rewards and punishments system on users, the app's creators are selling their behavioral health care model to employers in Massachusetts. Pact is now the first mobile application to launch an insurance service – one that gets better every time you exercise. With Pact Health you can gain or lose $5 off deductible coverage, all depending how faithfully you follow your fitness plan.
Human Activity Tracker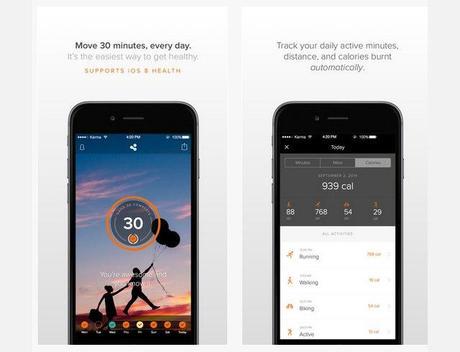 Using the sensors in your phone to detect and track movements, Human automatically records "the normal stuff" that people do all the time, in addition to their fitness pursuits. If we are what we repeatedly do, Human allows us to see where tweaks in routine may be necessary. Walking, running, and cycling data is all recorded, and if you tap on an activity you can see a map, the duration, distance and your average speed. The team behind Human hopes that by making movement a part of user's routine, they will be able to keep up with the "Daily 30" or 30 minutes of elevated heart rate activity per day.
One of the best parts of this app is the push notifications – something I rarely say – which are sent out after completing the Daily 30 challenge. Each notification comes with a motivational statement, encouraging to users supplant their sedentary habits and start moving.
Argus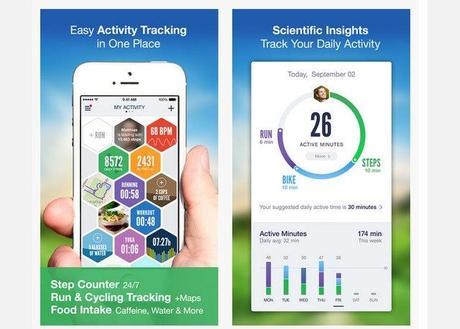 The top heart rate monitoring app, Argus is also capable of doing everything else – including tracking a variety of physical activities, acting as a digital pedometer, analyzing your sleep patterns and mapping your running routes. It also lets you log what you eat and drink, and connect with fellow fitness-tracking friends on Facebook. Harnessing the powerful technology within the iPhone, Argus is attractively designed and easy to use. It's also completely free to download and try.
Cable TV Apps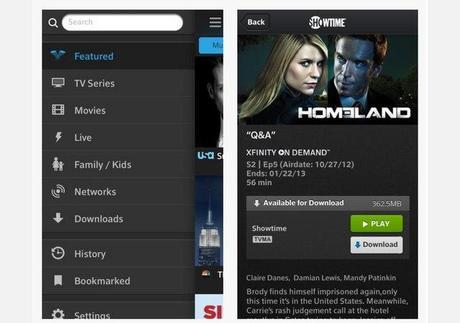 "Watch" your weight in a new way by downloading an app that lets you stream cable TV workout programs and videos. The diverse array of mobile apps available for tablets and mobile phones allows users to take their preferred fitness program with them while traveling, providing access to yoga, stretching, or strength training videos on the go. The Xfinity TV Go app streams fitness programs on multiple platforms and also allows users to download recordings for later, DirecTV offers an app of similar functionality as well.
The 7 Minute Workout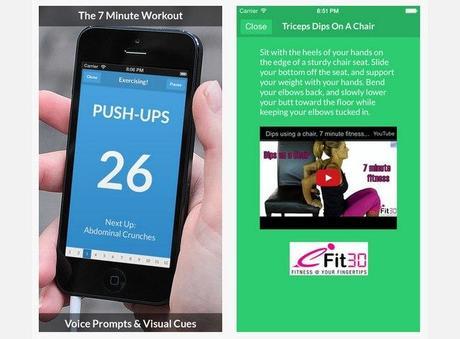 Based on the "Scientific 7-Minute Workout" routine published in the American College of Sports Medicine's Health and Fitness Journal and featured in the New York Times, this app proves you only need 7 minutes to start sweating. Because the length of time is so brief, it's difficult to find an excuse to skip. For someone who's too busy to fit in a full gym routine, the 7 Minute Workout – 12 exercises, using yourself, a chair, and a wall – is a high intensity training regime on its own. Use this app anytime you find seven minutes to spare.
About the author -:
Beth Kelly is a freelance writer and blogger. Born and raised in Michigan, she moved to Chicago to attend DePaul University where she graduated with a BA in Communications and Media. She lived in Krakow, Poland briefly before moving to South Korea to teach English. She now spends most of her time in front of a glowing computer screen, but loves kayaking and swimming outdoors whenever she can. Follow her on Twitter