Hello my beautifuls, hope 2021 is treating you well. I understand, there is still time for things to get normalized. And still, most of us are quite stressed out. Recently, I was trying to find out ways to destress my mind, while at home, and here are some interesting facts that I have found out while doing my research.
Online Video Game: a Stress-Buster?
Research conducted in 2020, by University of Saskatchewan professor, Regan Mandryk shows that online video games can be a good stress-buster. So, in moments of self-isolation and otherwise, some games can help to improve our mental health. 
I have been an anti-gaming advocate for long. But, this study by Mandryk has made me very curious and I delved a bit deeper to find out an appropriate game that will not only help deal with stress but also improve our mental skills. And that game is Solitaire.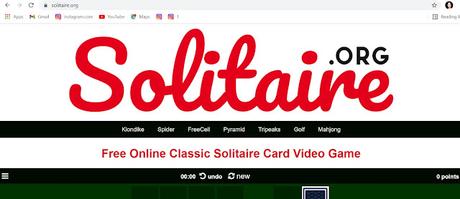 Top 5 Psychological Benefits of Playing Solitaire Online
Let us find out how playing Solitaire can improve our Psychological health. 
1 Relaxes the mind: As often it is observed by hardcore Solitaire fans, it can help one put into a meditative state. If we are going through a stressful situation at work, or for some personal reason, a game of Solitaire can shift our focus effectively. It can help reduce the possibility of anxious thoughts rising in our minds. Solitaire.org is such a website that has different types of Solitaire games that can prove to help relax our minds.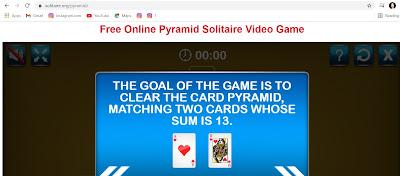 I am quite fond of the Pyramid Solitaire Video game there which, I feel can relax the mind of the player.
2 Develops Strategy: We need to keep our brain cells super active to improve our strategic skills. Some forms of Solitaire games can help to improve our overall mental functions. Strategic skills can help us sharpen our learning skills to make the right moves at the right time.
3 Teaches us Patience: In today's fast world of constant competition, one thing we are losing is our patience. Solitaire games can fill this gap and teaches us to be more patient. It allows us to prove our patience in planning and penning the game in our minds.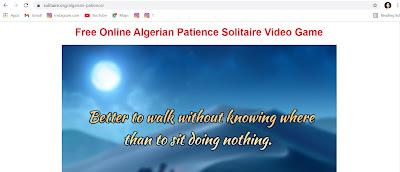 Algerian Patience is a game that requires a whole lot of patience in playing. I often play the game and enjoy it.
4 Improves Memory: Now this is something that plays in a subtle, often unconscious, and effective way to improve our memory. It is a very useful way to improve the player's memory skills, mostly which remains unaware of, by the player. We memorize the numbers, colours, suits, and even the order while playing the game. 
5 Entertains us: Solitaire games are an amazing source of entertainment for us. It is a low-risk game that can evade off boredom. So, even if you make a mistake, not necessarily you lose the game. It gives you a scope to rethink and begin again.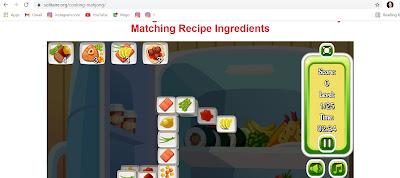 Soliataire.org has amazing entertaining games which you can play just for fun. Cooking Mahjong game is my favorite in this category. It is innocent, fun, entertaining, yet requires some mental activity.
So these are the Top 5 Psychological benefits of playing Solitaire online. Have you ever played Solitaire? Which one is your top pick?