I've been home heaps recovering from the birth of junior burger and settling into our new lifestyle so my August / September Top Perth Eats are all about take-away foods. If you've been following me on facebook, twitter or instagram you'll notice just after the birth of junior burger I was craving a whole lot of cold meats (I was eating cold meats daily for three weeks!) and before junior burger I was constantly craving brioche burgers.
Top 5 Perth Eats
#1 The Boss burger ($15 ) from BB A Pop Up in Mt Lawley. I can't get enough of the burgers here – I'd love them to become a permanent fixture! It's normally burger boy who craves burgers but there's just something special about BB – huge call I know but it's currently my fav Perth burger bar.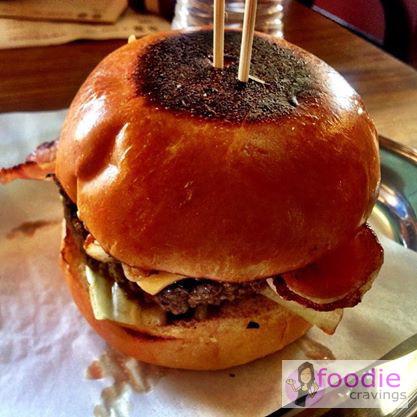 Inside the brioche bun is a sensational combo of beef, bacon, cheese, smoky mayo, smoky BBQ sauce, lettuce, tomato and onion.
Since my first bite in July, I've been back several times for The Boss – the strawberry milkshake is amazing too. It was also the first takeaway I had once home from the hospital. Full review will be up soon – although I must say my "soon" has become weeks of late as it's hard to find some solid hours to blog without sacrificing my sleep which I need to keep up with junior burger!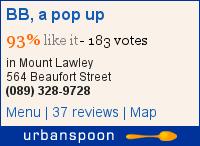 #2 The continental roll from the Dutch Butcher in Welshpool is AMAZING!! A large continental roll is $10.50 which is a foot long and it's $9.50 for a small which is the size of any continental roll you'd get elsewhere.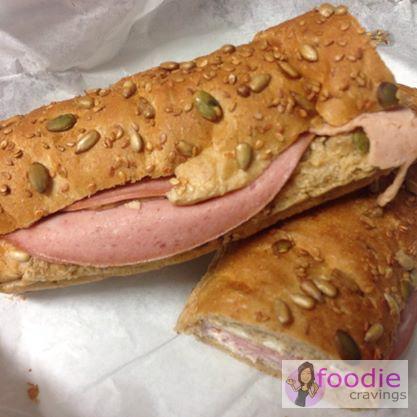 Little Miss Bacon (my brother's fiance) who picked up this continental roll for me said there's always lines for this roll – with some people buying a minimum of two. Her guess is because people travel all the way to Welshpool for these continental rolls so they make the most of their drive

I love that the meat and bread rolls are made at the premises of The Dutch Butcher. The continental bread roll is soft, these guys are generous with their cold meats and I love the creamy mayo.
You'll find The Dutch butcher on Adrian Street in Welshpool.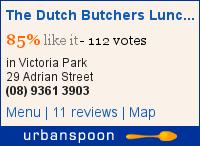 #3 Charlie's continental roll – burger boy's mom delivered Charlies continental roll to me in hospital – this has always been a favorite and is more accessible/closer to home than The Dutch Butcher.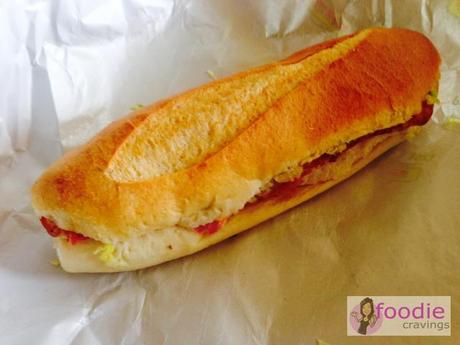 The bread roll is crunchy but still easy to bite through and there's plenty of mixed meats. I also love the antipasto combo – together with the cold meats, this conti just tastes amazing and super filling!
Charlies is home to the best cold meats/pasta in Perth. Now that I can drive I'll be heading there during the week for my cold meat & conti fix!!
Think a blog post about the best continental rolls in Perth is in order!!!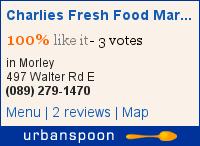 #4 BBQ pork (char sieu) from Hong Kong BBQ House on Francis Street in Northbridge – my mom who is super picky with her Asian food reckons this is the best BBQ pork house in Perth. She was right, the BBQ and roast pork was tender and tasty.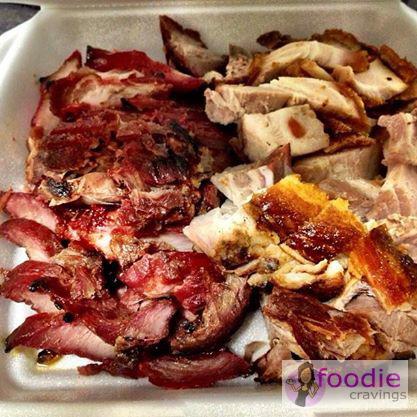 On a side note, BBQ pork always reminds me of my childhood. When we were little, my working mom juggled a few jobs and always used to buy take away. BBQ pork, Chinese food from Wah Doh in Tuart Hill, KFC and Hungry Jacks were a part of our regular diet. The going joke is that my brother & I are the height/size we are because of KFC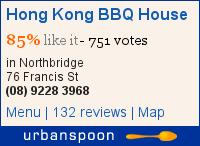 #5 Singapore Chicken Rice's char kway teow $10 at the Coventry Markets. My family picked up a feast from Coventry Markets in Morley the second weekend I was home from hospital. This char kway teow was full of flavours – I just wished they'd fill the container as it was that good and I couldn't get enough.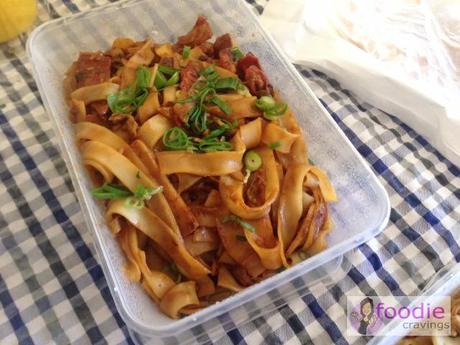 On a side note, I love that Coventry Markets has somewhat become the North of the River's "Spencer Village".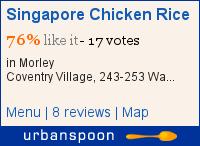 My Top 5 Perth Eats are short monthly posts which feature my favorite monthly Perth dishes/drinks. Check out my past Top 5 Perth Eats.
Perth foodie events coming up in October
Saturdays from September – Cooking with Executive Chef Michael Elfwing at Cape Lodge in Yallingup

9 Oct – 1907's Cigar & Cognac Event 

11 Oct – Launch of BLVD Brews in the Beergarden Market
19 Oct – Beaufort Street Festival's Crust Pizza & Bowls fundraiser at Mount Lawley Bowling Club
25 Oct – The Champagne Dame's Evolution of Champagne Masterclass
To keep up to date with Perth events and news as they are submitted by Perth / WA food businesses, view my latest food events and news listings
Sign up to foodie cravings musings to receive my monthly Top 5 Perth Eats in your inbox as they are posted.