In our busy lives, we can hardly give quality time to our kids due to our workload. So, this Diwali, we can try to do that while catching up on some movies with them. While there are many popular Hindi movies for kids there, I have selected some very offbeat ones that kids can watch and learn something from them too. So, without further ado, here are some films that kids and grown-ups can enjoy with lovely messages.
Top 5 Offbeat Hindi Movies to Watch with Kids this Diwali
1. Stanley Ka Dabba: This 2011 movie, directed by Amol Gupte, is about a small boy, Stanley, who always skips getting the lunchbox at school, and this is noticed by a teacher, who has a habit of eating lunch from the students' tiffin boxes. What happens then, and why Stanley never gets a lunchbox, is what unfolds slowly. The film has several messages wrapped inside, like how important it is to not waste food, the beauty of sharing and kindness. Both Partho Gupte, as Stanley and Amol Gupte as the teacher Babubhai Verma have given such believable performances that not for a while one can think they can be anyone other than the characters portraying.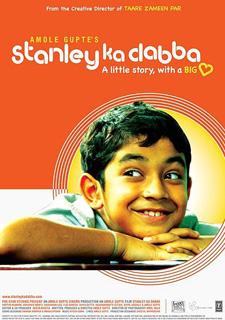 2. The Blue Umbrella: Now, who doesn't know about the famous book by Ruskin Bond. The screen adaptation, released in 2005, was equally splendid. Directed by Vishal Bharadwaj, this movie starred Pankaj Kapoor as Nandu Khatri and Shreya Sharma as Biniya. It is about Biniya, a small girl who was gifted a beautiful blue umbrella by some Japanese tourists, which she becomes very protective about. A greedy shopkeeper, Nandu Khatri, becomes jealous and wants it at any cost. The story gives a strong message about selfishness and materialism that can harm society.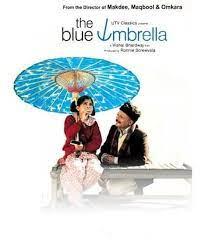 3. Nil Battey Sannata: This 2015 movie starred Swara Bhaskar and Riya Shukla as the poor mother-daughter duo of Chanda and Apeksha. Apeksha is unmotivated to study, and something very unpredictable happens, which finally motivates her to study and reach her goals. This story is a beautiful tale of hope and self-belief, irrespective of the circumstances.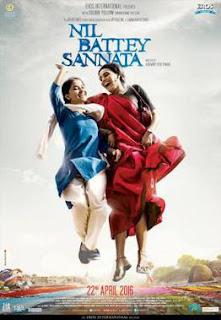 4. I am Kalam: Released in 2011, this movie is about Chotu, a child labourer who, despite his harsh life, keeps up his positive attitude of becoming kind, compassionate and excellent like Dr APJ Abdul Kalam. How Chotu finally succeeds in entering the gateway of his dream is what the film is about. The movie highlights the right to education of every single child. It is the celebration of the intense human spirit against all odds.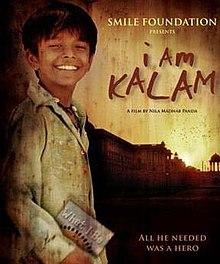 5. Hawaa Hawaai: A 14-year-old boy, Arjun, works at a tea stall and dreams of becoming a skater. His economic condition does not allow him to buy skates. However, impressed by his interest and dedication, skating coach Lucky Sir decides to coach him. The film stars Saqib Saleem and Partho Gupte in the lead roles. This sports drama film is an inspirational story about the importance of dedication and hard work, even in the worst scenarios.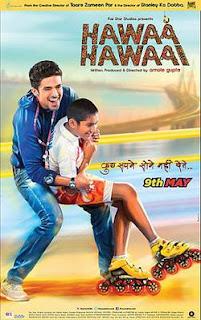 So, these are the top 5 Offbeat Hindi movies that kids will find both entertaining and motivating and that can be watched this Diwali. 
This blog post is part of the blog challenge 'Blogaberry Dazzle' hosted by Cindy D'Silva and Noor Anand Chawla in collaboration with Baked Happily Ever After