2013 approaches fast and offers a vast range of fantastic titles for gamers to enjoy. Here is my personal pick of my (5) most anticipated games it has to offer!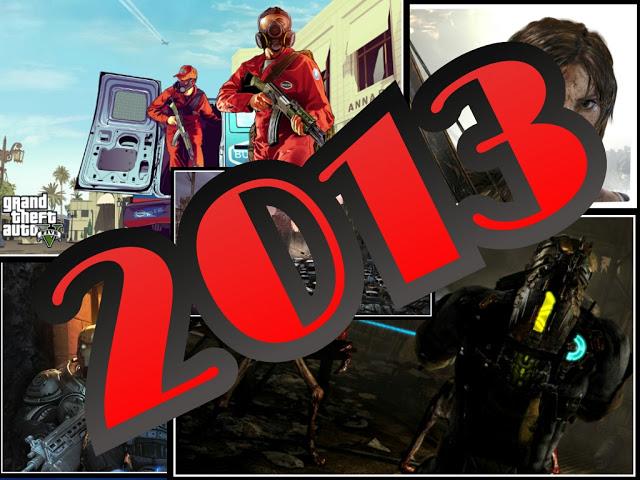 Grand Theft Auto 5
Why it made my list:
Is there much explanation needed here? While not my most anticipated game of the 2013, it has certainly got me, and many others, excited. It is Grand Theft Auto - what is not to look forward to?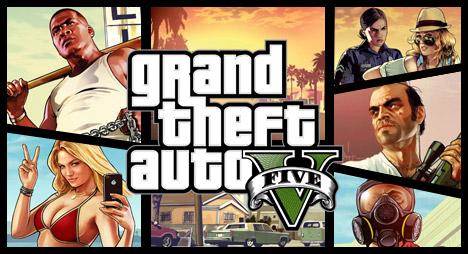 In all honesty, Grand Theft Auto IV didn't massively impress me, however if GTA V manages to fix most of the issues I had with its predecessor it is guaranteed to be a sensational game.
Tomb Raider 
Why it made my list:
I liked the old Tomb Raider. I have great memories of playing it on PS2 and Xbox 360 and it wasn't until Uncharted came along that there was anything that really rivaled it. It was never perfect, but always fun and great to play; however the success of Uncharted certainly brought about hard times for the long lasting series and it isn't surprising to see it getting a make over.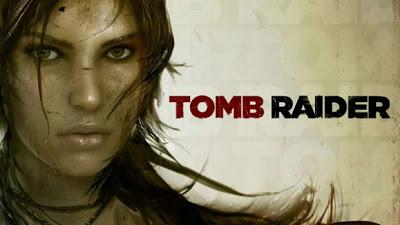 While I'm still slightly skeptical about some of the gameplay features, Tomb Raider looks to be a sensational adventure. It touches on a mature darkness that wasn't expected from such a previously 'friendly' series. 
Lara is still as attractive as ever, but it is no longer focused around how sexy or 'cool' she is and wild her adventures. Instead it is about her struggles to survive on a tropical island full of scummy mercenaries and troubling puzzles. It has, in a way, grown up.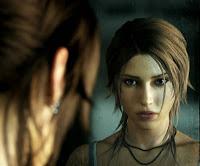 It looks to be a highlight of next year - for me at least - offering a totally story focused experience that could, if successful, reinvent Lara Croft and Tomb Raider for good. 
Bioshock Infinite
Why it made my list:
In a way Rapture
is
BioShock and BioShock
is
Rapture. That is why my first thought was of how dangerous the change in setting was for BioShock Infinite. However, after considering the dreary sequel that was BioShock 2, it's impossible not to fully support 2K's aim to move forward with the series.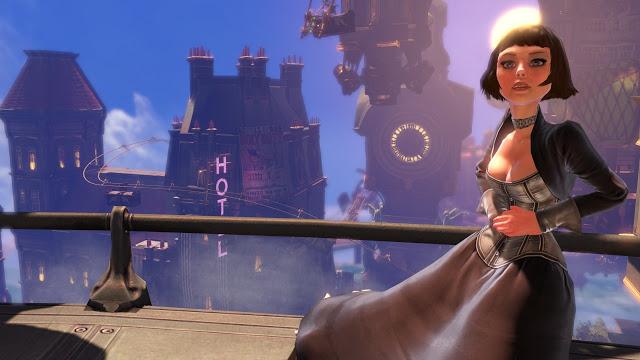 Just like GTA V, BioShock Infinite doesn't really need a full explanation of why it made my list. To anyone who has played the series and loved it: this choice probably seems obvious.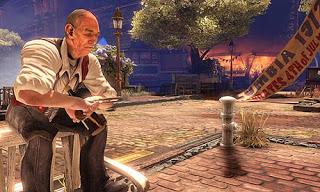 Set up in the clouds in a magical city; BioShock Infinite looks to take the player on an epic a journey as the first installment in the series did. A strong story, character line up and, most of all, an incredible world, looks to be the focal point of Infinite.
If executed properly, the game could easily be one of the best next year has to offer. Either way, it has been delayed enough times to warrant this. Let us hope it performs.
Metro: Last Light
Why it made my list:
It was thrilling to learn Metro 2033 would receive a sequel; although surprising to say the least. Being such a budget game and carrying its fair share of flaws, it seemed unlikely to produce a follow on. It has, however, in the form of Metro: Last Light. 
Despite the fact the first Metro game was based on Dmitry Glukhovsky's first Metro book; 4A Games have, along with the help of Glukhovsky, taken the different angle of basing it on a story unique to the game.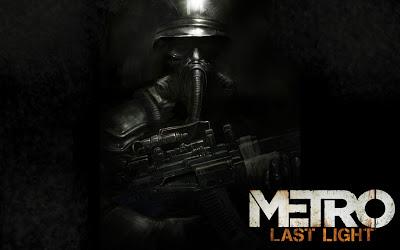 The reason Last Light is one of my most anticipated games of 2013 is simply because if it is anywhere as good - if not better - than 2033, it could easily be one of the best successes of next year.
Story driven, scary, intriguing, unique and
very
Russian, Last Light is based a year after Metro 2033 (in 2034) and follows the original games main protagonist Artyom. Little is known about the story or the game as a whole, but 4A Games appear to have introduced many new features and fixed old bugs.
If there is one game to keep a look out for next year that may slip under anyone's raider, this has got to be it.
The Last of Us
Why it made my list:
While Microsoft hopes to impress with Gears of War: Judgment, Sony have something else up their sleeve. To say The Last of Us looks great or even amazing is an understatement; it looks in-cre-dible.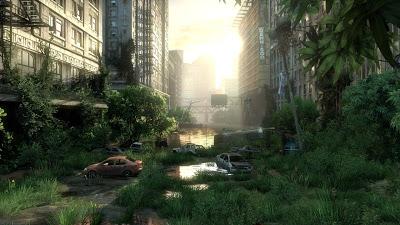 Naughty Dog created one of my favorite ever series with Uncharted and look to push the boat out even further with this.
Set in post-apocolypic America, The Last of Us follows two characters, Joel and Ellie, as they try to survive in a seemingly doomed world. While it offers apocalyptic c
liché's
; like an American military you can't trust, dodgy quarantine zones and basically typical regimes you see in many films of the same genre; to portray this in a game is something sensational. This setting may be a common sight in horror films, but never has a game treaded in this territory.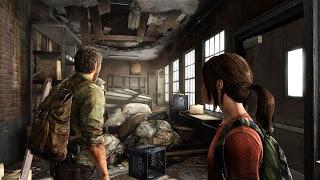 Cliché's aside, the story looks sensational and characterisation could possibly be some of the best anyone has seen in a game. The Last of Us doesn't just push the boat out with the story, characters, setting and atmosphere, either; the gameplay looks to be different and very much 'choice' based - as does the entire game itself.
Quite like other games on this list, there isn't a whole lot of info known about The Last of Us. However it looks to have potential to be one of the most incredible games, not just of next year, but also of this generation.
Others to look forward to
The are loads of awesome games being released in 2013 and it was hard to pick the 5 I'm anticipating most. Below are a few other games I'm really looking forward to that didn't quite make the cut for my Top 5 list!
Gears of War: Judgement
Tom Clancy's Splinter Cell Blacklist
Crysis 3
Dead Space 3
Aliens: Colonial Marines
Lost Planet 3

Don't forget to put in the comments what your most anticipated games of the upcoming year are!