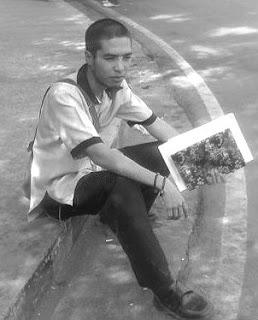 You're not an Army without firearms, you are not a teacher without books, or you are not a singer without microphone. In each individuals, there are things that are associated of who we are. Things that play a huge part in our daily routine that will help our life made easier.
In Starting up Your Blog, there are factors that affect the convenience and success of your masterpiece.   All you need to have are these things that are required as a blogger. Without these Tangible Assets you won't be able to own a successful blog.
Let me share you my experiences that are related to these things. How I value a lot, how I got it and some happy and sad stories of being a blogger with or without these things.
Computer.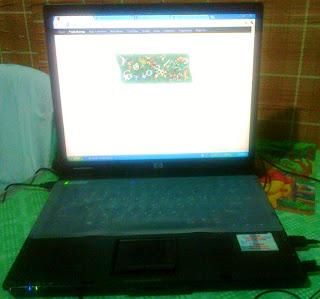 My Laptop Stolen :-(
 Computer is very important gadget that you will need. Without it, you cannot convert your articles from hard copy to a soft copy. Typing your post, editing and enhancing your images/pictures, and it is also your gadget wherein you can store your important files. It can be a desktop, laptop or netbook, which ever will works best for you.
The Story
When I was a newbie in Blogging, I am not that much active in updating it. The Very Reason is I don't have a computer. I can only update if I am renting a desktop in a computer shop. So most likely, I spent PHP 15 per hour for me to check my Friendster account. I was exposed totally in blogging when I used to be a student assistant in my University during my college days. It was favorable to me coz the school office had a desktop with internet for free in my entire shift.
Now, Since I am already working. I bought a laptop; I just remembered my younger days that this thing is one of my wishes. But today I owned it.
Month of July, this Year, I am planned to create a travel Blog, since I already traveled many places….and so I started this I Love Tansyong
Midmonth, my friend invited me to drink. He went to my boarding house and we got drunk. I was shocked when I woke up. My Laptop was gone, and he was not there. I sent him a text an SMS; he replied "I will return this tomorrow". Up until today, He didn't return it and I believe it was very intentionally stolen.
Now I realized the value of computer, I am currently renting a desktop while running this Blog.
CAMERA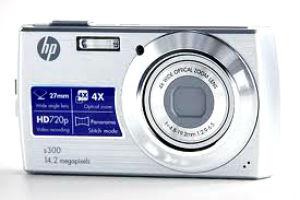 My HP S300 
Bringing the stories to your readers are very easy to narrate by writing. However, narrating stories without picture will leads to you reader's interest vanishes. Remember that you can create a thousand words in one Picture. Try to combine a story in one article w/ one picture attached, sounds better right?
Successful Blogging really needs to include an image in every post, and having a digital camera is an advantage for you.  Digicam is beneficial to a blogger, given the fact that "What is happening now, will be part of the history. And you can't bring back time". Capturing it using you camera is a must.
Never use analog camera, always prepare a digicam. Any imperfection of your captured image can be enhanced using adobe photoshop. If you don't have a digicam, a cellphone with high pixel camera is fine. But DSLR is best option due to its capacity to capture vivid images.
Story
Actually, I started using images ever since yet during that time I only had phone camera. But Today I purchase HP300 digicam fo PHP2999 in ENSOGO and online shopping site using my paypal account. I always bring it anywhere and anytime in preparation to any fortuitous events which best subject for picture taking. Sometimes, I borrowed DSLR from friend who is photo enthusiast.
Internet Connection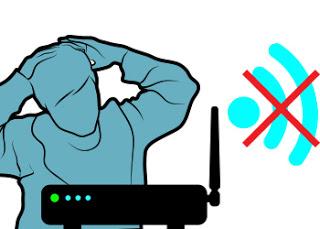 Image From Google
Superseding the World of no boundaries the so called WorldWide Web can only be done if you have an internet connection. Having a computer is not enough. You need to publish your post to the web using the connection. Upload your videos and images, connecting and building a strong relationship to your readers and your circle of online friends.
The fastest connection, the better blogging productivity you have. But if you are a traveler, you can use a broadband which is quite slow connection yet very convenient; the connection varies from your demographic location. But the important is you can still connect online anytime, anywhere. If you are traveling in an urban zone, I'm pretty sure that Wifi connection availability is offered in any establishment for free.
Story
Let me provide you the Pros and Cons of LAN connection, Broadband, and Wifi Based on my experiences.
LAN connection
 Pros : the Connection is very fast
Cons : this only advisable for desktop due to its permanent location
Broadband like Smart or Globe
Pros : very portable , easy to connect anytime. Advisable if you are a travel Blogger.
Cons : Slow connection based on your demographic location, prepaid loading will leads you an expensive spending in total.
Wifi
Pros : you can connect sometimes for free. If you have your own server, you can connect anywhere in your house w/out worrying the wires connected to your computer.
Cons; the connection may slowly cut off until it will disconnect depending on the interfering factors
MOBILE PHONE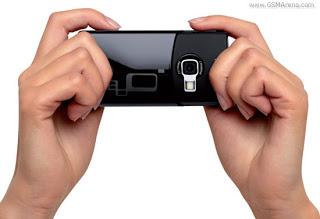 Image From Google
Mobile Phone is also important to a blogger because having a phone you can connect your friends that may help you about looking for a specific info about your topic.  It is a primary medium of a remote communication in the Philippines. Remember that Philippines is the text capital of the World. Regardless of your Economic Status you can own a mobile phone coz it is the best way for you to keep in touch to anybody.
Current Phones nowadays are innovated to performed a multimedia features. Therefore it well serves a mini computer wherein you can update your social network account anytime.
Microblogging is also a factor why your blog will become successful through sharing and you can do that using your mobile phone.
My Advice
Building a strong relationship to your network will help your blog become famous. Remember that your friend is the best network in starting to create your blog. They are your primary readers regardless if your post is value-laden or not.
PEN and PAPER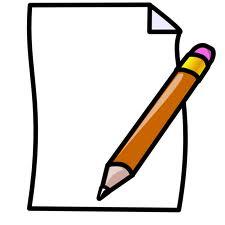 This is your foundation in writing, since grade school. You need to have these two things anytime. Writing is a must, so for you to write you need to use a pen and paper. Getting rapid info, in a short span of time, you can't pull up your lappy right away from your bag, turn in on and write it down. In that Scenario, the advisable to use is a pen and paper. By that, you will able to take down the information in just a short span of time.
What are your Top 5 things that connected to you?