Today we are looking at our favorite actresses. We have Mine, Simon  Lists

5. Heather Graham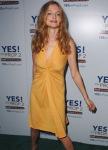 4. Jennifer Aniston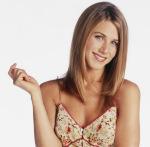 3. Zooey Deschanel

2. Emily Blunt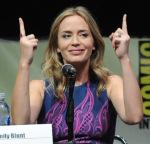 1. Jennifer Lawrence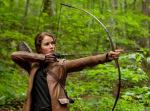 5. Natalie Portman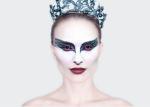 One of the rare child stars who has magnified her presence on screen into adulthood – from Leon to V for Vendetta, and most recently Black Swan Movie pick: Leon, The Professional / Black Swan
4. Kajol

A huge name in Bollywood since the mid-90s, Kajol often stars in playful romantic and comedic roles opposite Shahrukh Khan Movie picks: Dilwale Dulhania Le Jayenge / Kuch Kuch Hota Hai
3. AnnaSophia Robb

A child actor who has remained off the radar somewhat by selecting more obscure roles – Charlies & The Chocolate Factory being one of the more well-known, but not less 'obscure' in its design. Movie picks: Bridge To Terabithia / Soul Surfer
2. Ziyi Zhang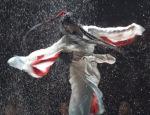 A natural actoress who has committed herself to working almosts exclusively in Chiense cinema, she has had global success in several wushu movies as well as the second installment of Rush Hour. Movie pick: Crouching Tiger, Hidden Dragon / The Long Road Home
1. Michelle Rodriguez

Action girl M-Rod has played boxer, surfer, Marine, and of course street racer Letty in the Fast franchise.  She takes roles of characters she respects, particularly with regards to female empowerment and strength. Movie pick: Girlfight / The Fast & The Furious (1)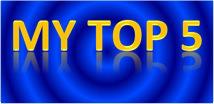 5. Danielle Harris

When it comes to scream queens she is my favorite of the current group with Halloween, Hatchet 2 and now See No Evil 2 credited to her name. she is also a small actress who takes on the most imposing characters. She is one of the most beautiful actresses in Hollywood.
4. Christina Ricci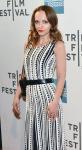 I have grown up watching Ricci's films from the Adam's Family and Casper right up to her most recent film. Christina hasn't always made the most popular or successful films but he supporting role in Monster showed she can always be counted on for a good performance. She also tends to end up in a wide range of films which has sometimes stopped her making a real name for herself in a genre.
.
3. Anna Kendrick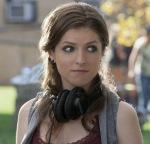 Up In the Air, 50/50 and Pitch Perfect made me take notice of her, now I want to see how far her career will go. It would be a good call to think this actress will one day get an Oscar win and with her constant good choices in films we will learn to remember her name.
2. Jennifer Lawrence

It would be hard to argue that Jennifer could be this generation's biggest actress, she has the potential to reach the levels of Meryl Streep and become Oscar Royalty. She comes over as one of the most down to earth people in the business and her ability to give solid performance in The Hunger Games for the cinema audience and stunning performances in Silver Linings Playbook show her ranging ability.
1. Amy Adams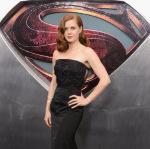 Oscar nods to her name, but no wins yet, she always picks great roles, she just seems to get on with the job without using much effort, but always looks the best pick for that part. She showed her singing talents in Enchanted and The Muppets, she also shows her abilities in nearly every film she turns up in.