When I'm in the city, my first stop is always for coffee. I love our city's appreciation for good coffee and that there's so many good brews to choose from.
These are my Top 5 Eat Drink Perth coffee spots…
# 1 Lowdown Espresso – back in my full-time working days, I would visit Lowdown a few times a day. The coffee is brilliant and guaranteed to wake you up. The muffins and toasties are also some of the best going in town. This pic of Lowdown brothers Adam and Mark is from the old days before Cloister's Square was renovated.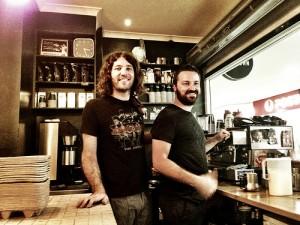 # 2 Velvet Espresso – I always go to Velvet when I just feel like having a coffee but not desperate for the caffeine. Velvet's lattes are always smooth with no hint of bitterness. The team behind Velvet also own Chik & Kent who do a great brew too.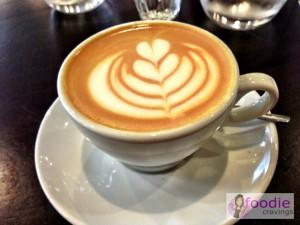 # 3 Cafe Vinyl – these guys were always third on my go-to coffee list. Cafe Vinyl have their own custom coffee blend which I love and service is always friendly.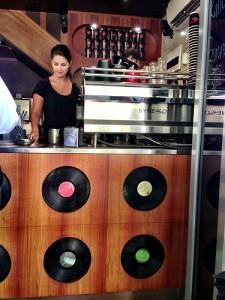 # 4 The Wolf The Bean The Walnut – this is my new fav. I had a small window of coffee opportunity before my hair appointment so I ended up at The Wolf The Bean The Walnut on Tuesday. I was drawn by their bright yellow chairs and knew they would have EFTPOS facilities. I was happy that they accepted EFTPOS as payment for my $5.50 coffee. I was glad I didn't have to increase my minimum spend as I would have given in to my dessert cravings.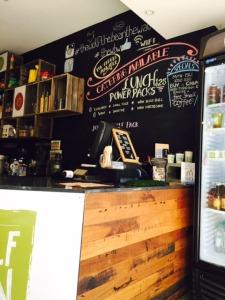 My large takeaway coffee was smooth and creamy. It kept my energy levels up until that evening – maybe the caffeine was too good as I was struggling to sleep that night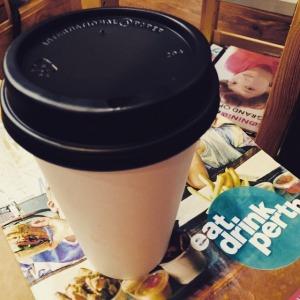 # 5 The Standing Room Only – this is THE place to go for those days following a sleepless night. The baristas here don't mess around, the coffee is strong. All I need is one sip and I'm buzzing with energy.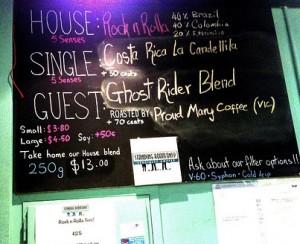 Newcomers that I'll be visiting soon…
Max & Son in 140 William – owned by the same guys behind Mo Espresso, I hear that this new cafe is churning out some of the finest coffee, donuts and sandwiches in the CBD.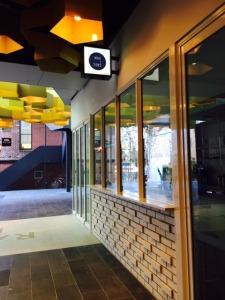 Drip House on Hay Street between the Apple Store & Duty Free Store –  from what I hear the prices are pretty competitive and the coffee is highly rated.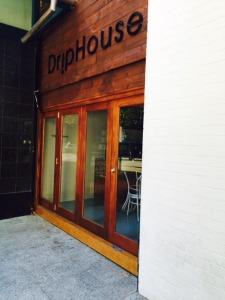 Where do you go for coffee in the city?