Congratulations! You have begun your journey of healthy weight management. You have started to realize health is wealth, and the very first step that has inched you close to weight loss is your subscription to HCG diet drops. You have made the best choice as these diet drops help you to shed weight in the quickest and reliable way with less or no exercise in the plan. The HCG drops is a supplement along with the HCG diet plan. In general, you will need to take 15 to 16 drops per meal time and consume the healthiest zero fat minimum carbohydrate diet which will accelerate your weight loss. But do you know- what are the dietary supplements that can make your HCG diet more successful than ever?
HCG Diet Plan Vs supplements
You must be aware that the HCG diet comprises of three crucial phases namely the loading phase, the strict diet phase and the stabilization phase. Along with the prescribed diet, you will be advised to consume HCG diet drops which will aid in easy and quick fat metabolism which helps to reduce the bulkiness that you carry along with you. These diet plans work wonders if you are strict and regular. Also, these vitamins and dietary supplements make your overall body looks healthy, fit and fine during the hard dieting as well. Thus these supplements like water, fiber content, vitamins and minerals make your HCG meal plan successfully within the stipulated time. Let us begin by describing the top five dietary supplements which makes the HCG diet work brilliant.
The Aqua- Water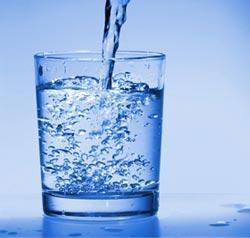 The elixir of life- water is the first and foremost dietary supplement which should be consumed in excess. It dissolves the fat accumulated in the body and also helps you to stay hydrated. Drinking more water also detoxifies your body and keeps your skin glowing and healthy. Minimum 64 ounces of water should be consumed during the initial preparatory phase wherein you have no diet restrictions. Whatever oily fried food you consume, if you drink plenty of water, your fat will never get deposited.
Magnesium and Potassium
The two most important dietary supplements that are mandatory for HCG diet are Magnesium and Potassium. The reasons are-
Magnesium regulates glucose levels in the human body
Magnesium also ensures regular bowel movements
Magnesium controls the nerve and muscle functions as well
Potassium builds proteins, breaks down carbohydrates and maintains the PH activity as well
Vitamin D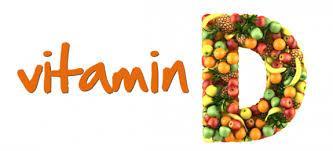 Vitamin D is necessary for you to stay active with healthy bones. When one is fat, their body tries to trap all the vitamin D within the fat deposits making one go weak at the joints and feel tired all the time. Hence Vitamin D supplements that are naturally available in the form of egg yolk, fish can be consumed during the initial phase. However, these are strictly restricted during the strict diet phase. During this period one has to gain natural vitamin D from sunlight exposure only.
Fiber-rich food
Except for the initial loading phase, you can include as much as fiber in your diet during the HCG diet phases. Especially the green leafy ones and Omega 3 rich fiber foods which are low in carbohydrate are a great additive for you during your dieting. Plenty of salads with mild seasoning also keeps your gut rejuvenated and makes you feel light during the day. You will be energized to work at the same time your diet does not get disturbed.
Whey Protein
Along with weight loss, HCG diet is followed by many people to create lean muscle mass with zero fat retention. The more lean muscle you build, the metabolism factor will be high as the amino acids in proteins breaks the fat deposits to release more energy that is stored subcutaneously. Whey proteins will release instant energy and support heavy workouts as well.

Here is a simple table that summarizes the easily available dietary supplements which help in accelerating weight loss during each phase of the HCG diet:
HCG diet phase
Diet supplement
Preparatory phase
Probiotics and digestive enzymes
500 cal diet phase
Multi-vitamins and excess water
Stabilization phase
Beta Glucan or fibers
Maintenance phase
Vitamin D and magnesium
With the right calorie intake and breathtaking fat metabolism because of the HCG hormone intake, it is now very easy for the peoples like you who are overweight and craving to lose the excess kilos fast. In addition to losing weight, in order to maintain your overall health and improve your looks, these dietary supplements can easily be included in your diet across all the phases to make yours over all HCG diet plan sound successful and very effective.