Dealing with a break-up, separation or divorce is often difficult. Here are a few things that can help you cope with the break-up, separation or divorce.
1. Try to refrain from highlighting negative things about your ex. Simply because it disrespects you. Afterall, you were in the relationship with the person. When you re-tell events or character flaws, the person listening will wonder why you were in the relationship to begin with. Utilize your discussions to be about rebuilding yourself and not diminishing the other person because that doesn't improve your sense of self. It may feel good in the short-term, but not long-term.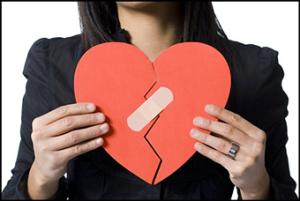 2. Cultivate a network of support that has diverse perspectives. That way you will have different outlets to express the range of your emotions.  Especially when dealing with divorce where you can experience anger, resentment, and loss all in the same breath.
3. Forgive yourself. The only thing you did was try to show someone love and cultivate a life for you both. Allow yourself to feel the pain and unburden yourself of what was your former life. All you did was demonstrate that you have the capacity to love and build a life for yourself. You can do it again.
Thanks to a great relationship wellness panel discussion by The Law Firm of Wisselman, Harounian & Associates, P.C.