Spring is near, so I've been getting a lot of women asking for relationship advice on non-committal men. If you ask men why they are so non-committal, why they cheat, or why they deceive their partners, the #1 answer you'll get is boys will be boys. Doesn't help, does it?
So, I've compiled a short list of things to help really get to the bottom of how to determine if your man is non-committal or commitment phobic. Aside from the usual signs, check out: Men and Relationships: 5 Signs He'll Never Commit by SABRINA ALEXIS or or just go on Tinder.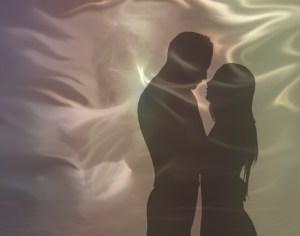 Here are some subtle cues to listen for on how to gauge if you're in a non-committal relationship:
Past relationship references. How he describes his past relationships could be a good place to start. Did he have a string of bad relationships with "crazy" women? If it was "most of them were crazy", then he's probably looking to blame others for his past relationship failures. Realistically, he may have deeper issues that he has to resolve that you might not be able to. Most people, especially men, loathe failure. They are designed to try to fix shit. If they couldn't in the past and it became how they related to women, they hate taking chances. If you stick around chances are you'll be one of those "crazy" exes.
I intended on... That sounds good, doesn't it. But, most people intend on doing a lot of things that they want, but just never get around to it. Marriage is one of them. Weight loss, exercising, you name it. If you don't act on what you intend to do, it doesn't happen. When men want something, they act on it. If they aren't discussing a relationship, chances are they aren't looking for anything committed.
Fighting. Yeah, fighting. If you think there's something better out there, you won't try to resolve conflict. You'll just exit out.
Posted in Commitment, Daddy issues, Dating, Dating fail, dating tips, Deception, Love, Lying, Men, Online dating, Relationship Advice, Self help, Self improvement, Self-deception, Self-esteem, Self-worth, Tinder and tagged best relationship advice, commitment phobic, crazy women, Dating, Happiness, Life Lessons, Love, LTR, Lying, Men, Nancy Jo Sales, Online dating, online dating advice, online dating tips, Relationship advice, Sabrina Alexis, Self-worth, Sex, tinder, Women by .
4 Comments