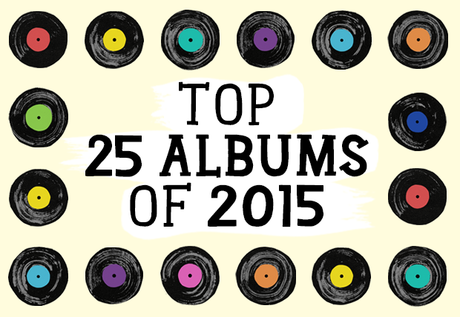 As with most years, looking back through the top releases of 2016 provides a sense of peace. Somewhere within the din of noise and mediocrity that is the musical landscape, these artists have risen above and, for the most part, actually received the attention and acclaim they deserved. It's comforting to know that the state of creation, sharing and evaluating is alive and well.
In a small way, though, 2016 feels a bit different on the scale of albums. More often than usual (at least for me), I found myself completely engrossed in a full body of work, not just a single or couple of singles. 2016 was the year without filler, and it came from all directions. Father John Misty wrote a gorgeous love letter, Sufjan Stevens told the story of his mother and stepfather, Courtney Barnett talked about nothing and everything simultaneously and Tame Impala proved once again that they're the absolute best at what they do. Jamie xx then spoke volumes with a mostly electronic album and Kendrick Lamar created something without comparison. Something that felt important. Something that will continue to matter on a grander scale as the years go by.
The remaining mix is a healthy dose of male, female, band and duo, each crafting a piece of art that was memorable from beginning to end. We've got a sampling on Spotify and links to the full albums below. Listen, enjoy and give us some feedback!
25. Leon Bridges – Coming Home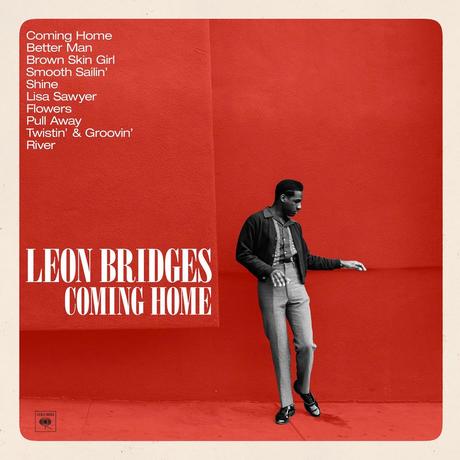 Leon Bridges
may not be the most unique or boundary-pushing artist on this list, but sometimes refashioning an old wheel can feel just as good as re-invention.
Coming Home
feels like stepping through time, making his comparisons to the greats feel well-deserved.
24. DILLY DALLY – Sore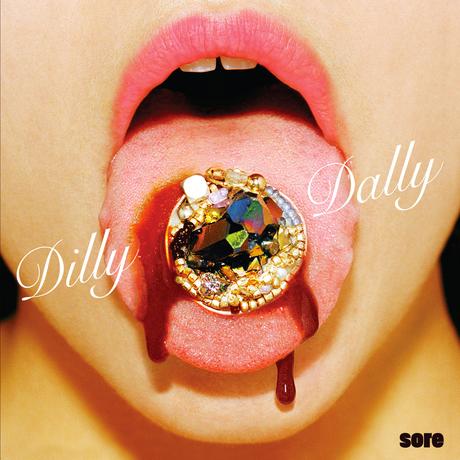 Bursting with fuzzy guitars and perfectly slinking, fiery vocals,
DILLY DALLY's
first full length feels like being slapped across the face in the best possible way. The experience may be surprising and maybe hurt a little, but you're sure as hell more awake afterwards.
23. Death Cab for Cutie – Kintsugi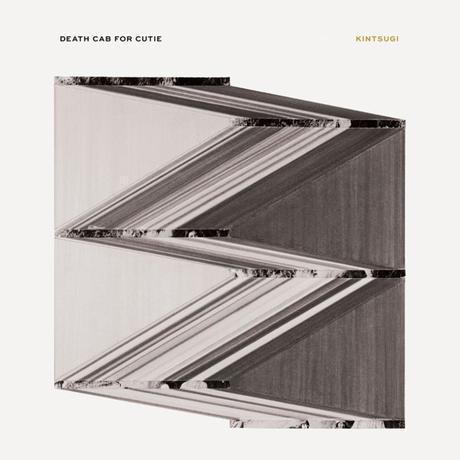 Their first album following the departure of guitarist Chris Walla, 
Kintsugi
is another in 
Death Cab For Cutie's
long line of incredibly solid rock/pop albums. Though there are certainly a few standouts, the whole record is infinitely listenable from beginning to end.
22. Torres – Sprinter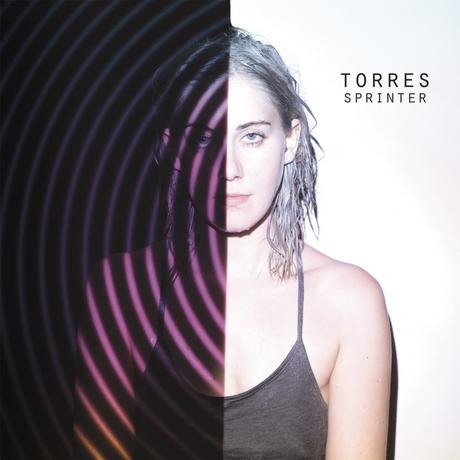 Comparisons to
PJ Harvey
do not come easy, but
Torres
has proven that she's worthy. Her second album is full of resonant songs that can go from a whisper to a roar on a dime and maintain the claustrophobic and raw feel she became known for on her first album. It's an album of remarkable growth and one that only hints at the greatness that's sure to come.
21. Miguel – WILDHEART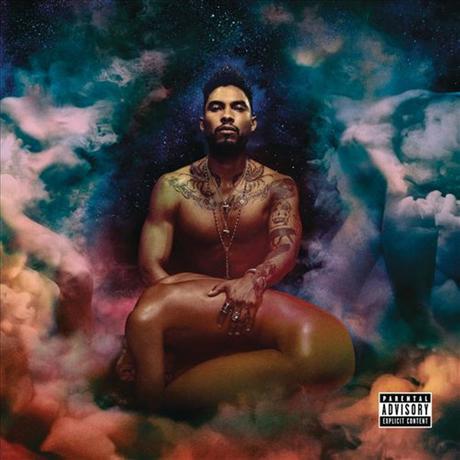 The joy of Miguel is that he does truly whatever he wants. WILDHEART is another in a string of psychadelic, strange and extremely sexy R&B albums that are so eclectic that they defy easy categorization.
20. Christine and the Queens – Christine and the Queens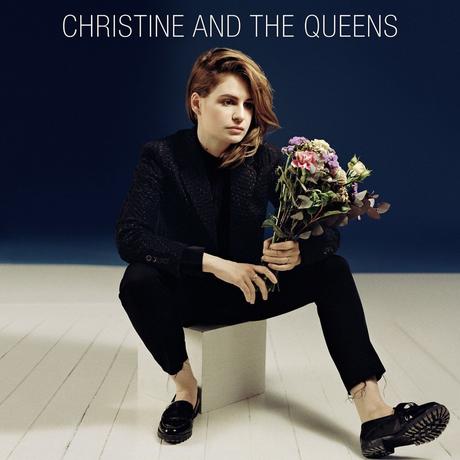 With perfectly muted, minimalistic songs and a sultry voice, Christine and the Queens could be the most immediately listenable of the year. It's dark while still being bubbly and bold while still being sincere. A perfect first record for a sure to be superstar.
19. Sleater-Kinney – No Cities to Love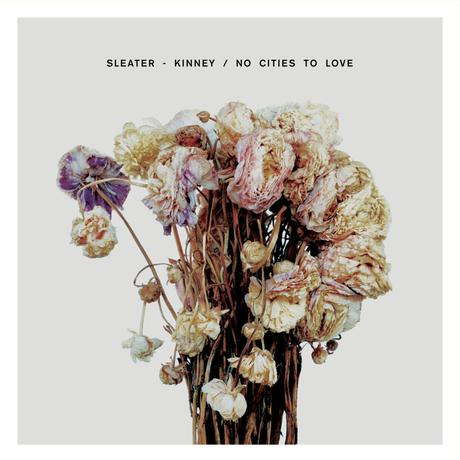 No Cities to Love is brash, bold and loud in all the right places. Sleater-Kinney promote a sense of daring abandon, and actually have the talent to back up that energy.
18. Girlpool –  Before the World Was Big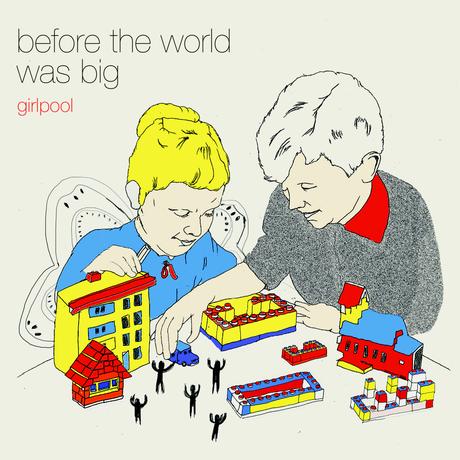 Adorned with only minimal instrumentation, the themes and stories present on Before the World Was Big are perfect for those exploring what it means to grow up. From the gentle delivery on "Dear Nora" and "Pretty" to the more frenetic energy of "Magnifying Glass", the driving, unique tone and melody make this a must listen from beginning to end.
17. Eskimeaux – O.K.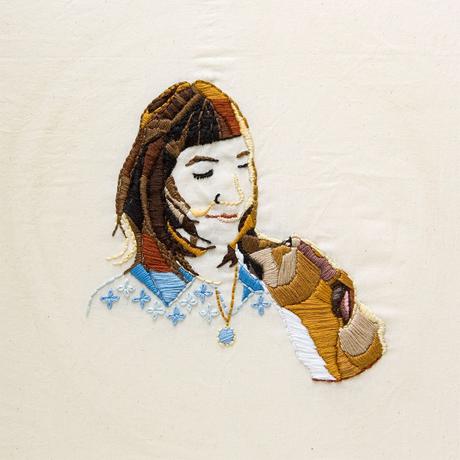 O.K. a collection of both new tracks and re-imagined older material, feels completely and perfectly empathetic. To listen to Eskimeaux is to be drawn into her stories and her world, realizing through her expert lyricism and crisp, understated production that we experience so many of the same things — a commonality that should be present through music.
16. Unknown Mortal Orchestra – Multi-Love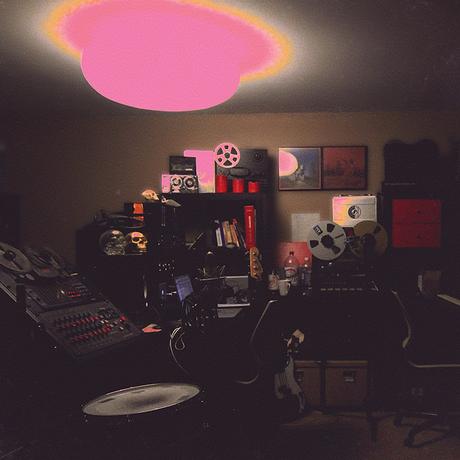 Cramming together hordes of musical leanings and homages, Unknown Mortal Orchestra's Multi-Love, which catalogues Ruban Nielson's experiences with polyamory, is a masterclass in production and a true venture into the realms of modern funk and disco.
15. Shopping – Why Choose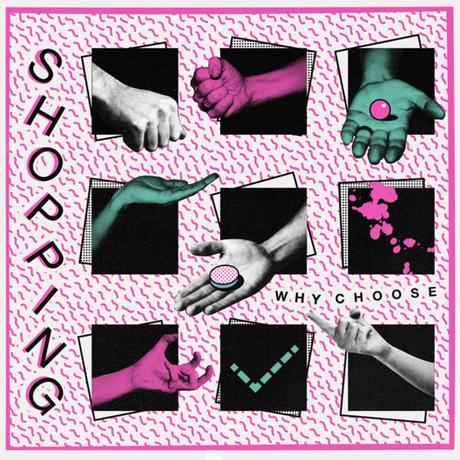 Angular, danceable post-punk hasn't sounded this good or refreshing in a long, long while. Stealing all the fun from the glut of synth-pop but imbuing it with something far more interesting, Shopping is the rare dance band that allows you to sit and listen in equal measure.
14. Mitski – Bury Me At Makeout Creek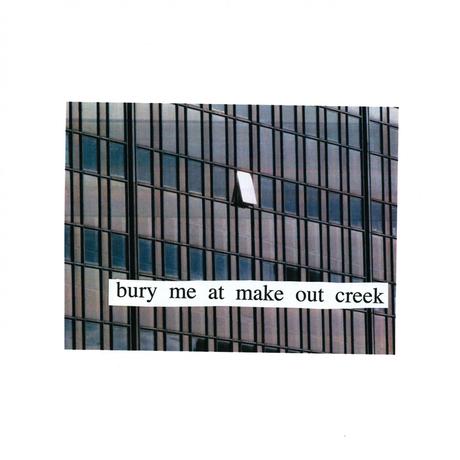 It's been an exceptional year for girls with electric guitars, and Mitski has been a large part of why. With a record of intimate, observational songs that are consistently captivating and effortlessly poetic, she made one of the most understated gems of the year.
13. Colleen Green – I Want to Grow Up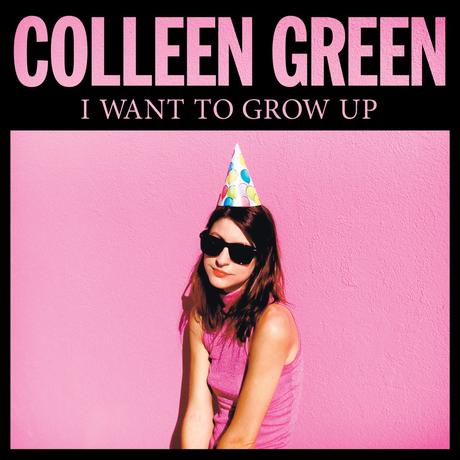 When listening to the newest album from Colleen Green, I Want to Grow Up, the title feels like more than simply a clever turn of phrase. The subject matter, wrapped in her familiar fuzzed-out guitar, pretty perfectly captures the fearful process of getting older, realizing most things won't get better and coming to terms with your own shortcomings — and it's fantastic.
12. Joanna Newsom – Divers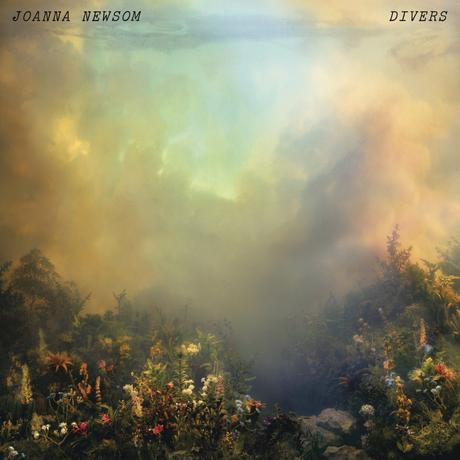 Joanna Newsome is not for everyone, and her intricate and off-beat Divers further proves the point. As in her previous records, her winding and strange melodies often take center stage, but on Divers she allows her lyrical brillance to truly shine.
11. Julia Holter –  Have You in My Wilderness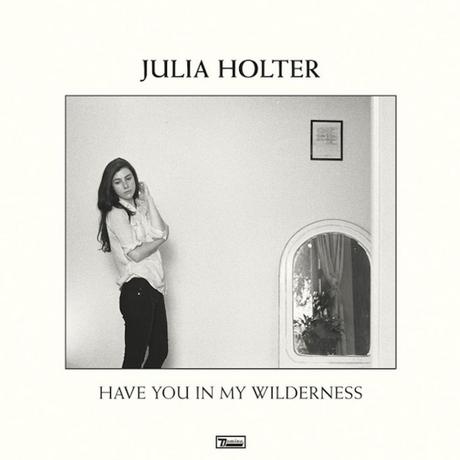 With Have You In My Wilderness, Julia Holter, the avant songstress from LA, has filtered out some of the more gauzy, unexpected elements of her sound, and left behind effervescent vocals, oblique but stunning lyricism and a decidedly more pop-leaning sound. Though less thematically cohesive than her previous albums, it's still very much a solidified, noteworthy work of art.
10.  Kurt Vile – b'lieve i'm goin down…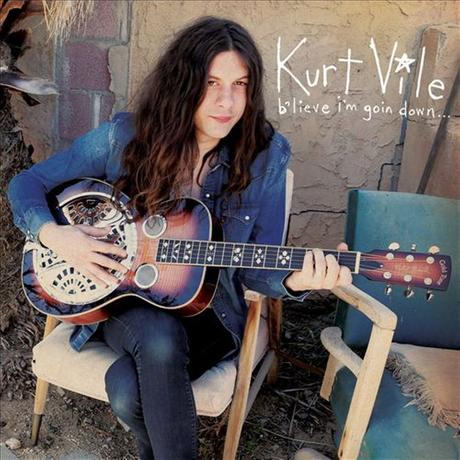 This year saw veteran Kurt Vile add significant steam to the momentum of his solo career. b'lieve i'm goin down… isn't just a great example of the wiry, guitar-driven, sun-drenched and dreamy soundscapes he's become synonymous with, it's also a glimpse into more experimental territories. With slabs of Americana and even minimal electronica mixed in with his dog eared and disheveled lyricism, Vile blends something new into the established, giving even more reason to get behind his individual output. — Mal Foster
9. Natalie Prass –  Natalie Prass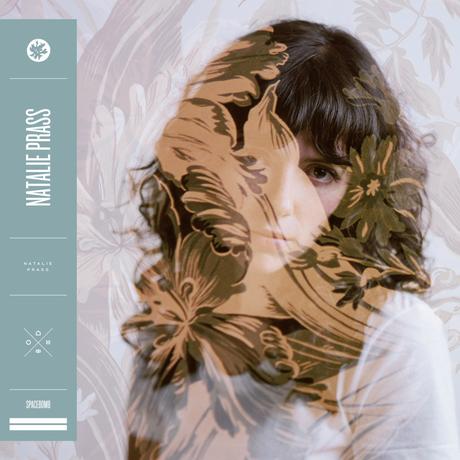 Americana once was the alternative to standard country, but more and more these days seems to come off the same factory belt that it started off raging against. Natalie Prass' debut felt like a harkening back to the roots glory days, with all the soul and love of the old country chanteuses that sentiment entails. Natalie Prass cemented herself among the Americana saviors with one record and made us impatient for more. — Hannah Angst
8. Jamie xx – Colours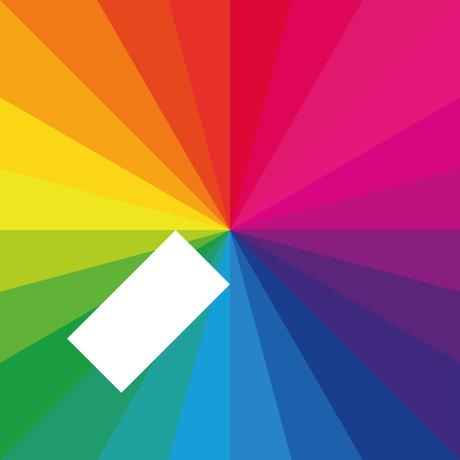 The first 10 seconds of Jamie xx's Colours sets the stage perfectly for what's to come — daring simplicity builds towards an overwhelming sense of depth and weight. Your heart races a bit. You feel yourself become fully immersed in a new universe, as constantly shifting and expanding sounds weave together in unexpected ways. Like the best relationships, though, the initial wonder and attraction to Colours grows even better with time. The surprises and jolts turn into a tugging anticipation for what's to come. You've heard the stories many times before, but the twists and turns are no less exciting even when you expect them. Jamie Smith made an immensely bold statement with his first solo record, and is sure to continue making more in 2016. — Lauren McKinney
7. Courtney Barnett – Sometimes I Sit and Think, and Sometimes I Just Sit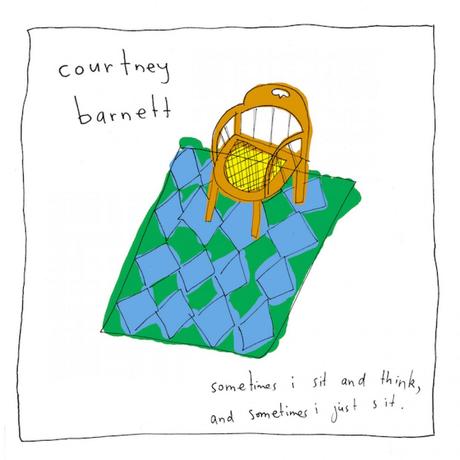 Ranked purely on the number of spins, Sometimes I Sit and Think, and Sometimes I Just Sit would probably be at the top of my list. And to be honest, I often have a difficult time explaining why. The vocals aren't exactly Adele-esq, and the production is fairly simple, but there's something so universally compelling about Courtney Barnett. Her music feels like the embodiment of the 20-something malaise, giving a voice to the disappointment of a generation. Most observations are somewhat disenchanted, but there's an underlying deeper meaning that comes through at the best times, making Courtney Barnett the secret weapon for apathy. Her delivery feels somewhat blasé, but it's anything but. Listening to her debut album is an unexpected jolt of energy. — Lauren McKinney
6. Father John Misty – I Love You, Honeybear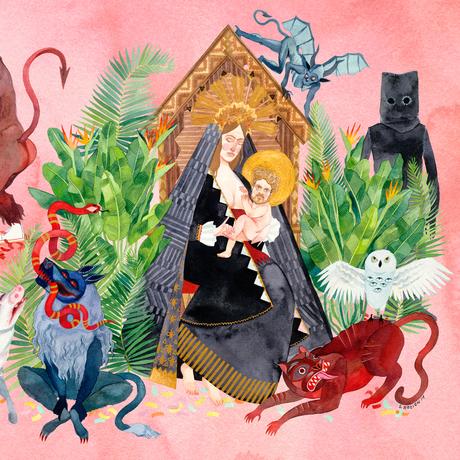 Father John Misty is famous for being a bit of a misanthropic bastard, which is why I Love You, Honeybear is all the more meaningful. Tucked between tongue-in-cheek lyrics and brutally honest observations is the story of him falling completely in love, however unlikely that scenario seems. Throughout these musings, though, are, once again, some of the best-framed complaints and remarks on the human condition around. "Bored in the USA" in particular is a pulse-stopping story of modern unhappiness — the idea of promises made and expectations set without hope of delivery. Depressing as those thoughts might be, they make for incredible songwriting material. — Lauren McKinney
5. Sufjan Stevens – Carrie & Lowell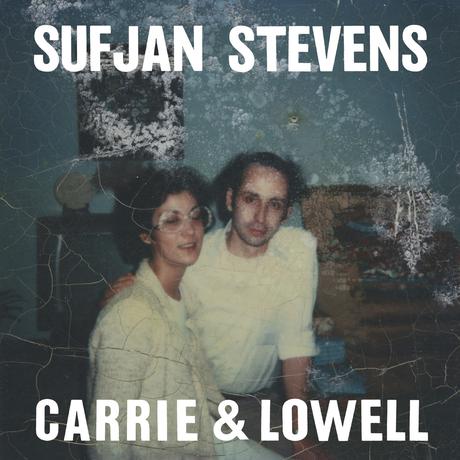 Listening to Carrie & Lowell feels like a deeply intimate experience. Sufjan Stevens has always been one to bare his soul through music, but this album is the most personal and familiar he's released to date. Returning to a much more bare, lyric-focused brand of songwriting, the weight and pace of Carrie & Lowell isn't for every occasion. During moments of introspection and consideration, though, there's nothing quite like the question of mortality expressed in "Fourth of July" or "Should Have Known Better" to challenge your perspective. Sufjan Stevens crafted stories that are both foreign and relatable, celebratory and sad, and the result is truly beautiful. — Lauren McKinney
4. Björk – Vulnicura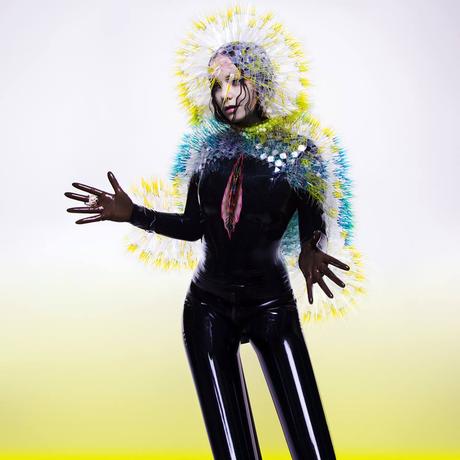 Vulnicura is an emotionally bruising experience — a record so honest and raw that it feels voyeuristic and invasive. It's also moving, empathetic, cathartic and perhaps most importantly, true. Björk's layered string arrangements float effervescently above Arca's brutal electronic base, bringing the wildly undulating stream of emotions to life. It's a record that purges all the ugly emotions after a coupling, the truly cruel thoughts of the person who broke your heart. It's an album that every single person can listen to, relate to and (as I have done) cry to. It's an album as revelatory as it is universal. — Hannah Angst
3. Tame Impala – Currents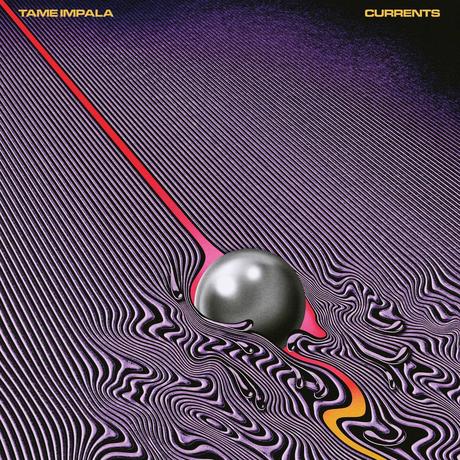 Tame Impala's Currents is big, bold and completely immersive, and no track encompasses that more than the first, "Let It Happen". Ripe with compelling riffs and dynamic changes, the almost 8 minute track captures the range of talent displayed on the rest of the album. From the gentle musings of "Yes I'm Changing" to the heaver moments on "Eventually", each track combines to form a sum larger than the parts. While they may still be the kings of modern psych-rock, Currents shows that their range of skill and production goes far beyond the high bar their previous albums already set. — Lauren McKinney
2. Grimes – Art Angels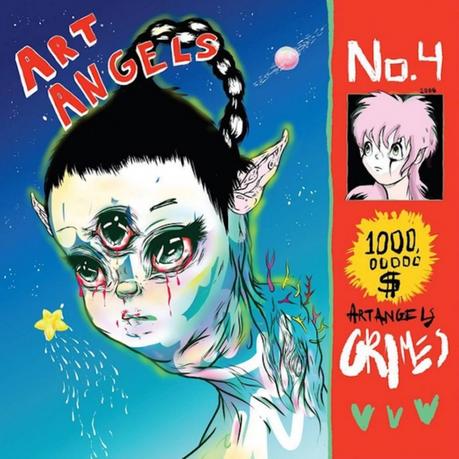 With a multi-year wait for a new record, the expectations on Clare Boucher and her Grimes alter ego could have been crushing. On the surface, Art Angles makes it appear that an artist known for being strange is going mainstream — but it would be a disservice to Boucher's intellect to look at her art on such a superficial level. Art Angles contains minimalistic hooks galore with dance jams and synth pop, but it's also twisting, strange and bursting with life and personality. With this record, Boucher has proven that she's not a scene-y internet pop icon, but an artist with a unique and critical voice. — Hannah Angst
1. Kendrick Lamar – To Pimp a Butterfly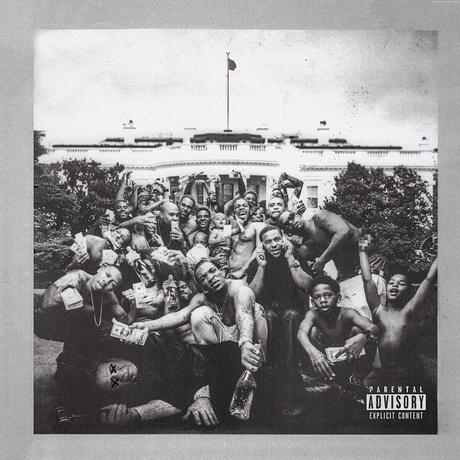 To Pimp A Butterfly is not a good album, nor is it a great album. To Pimp a Butterfly is an important album. There's a reason that it's not a surprise to see this record at the top of every year-end list, to see it nominated for award after award — this record is an instant classic and one that encapsulates the tumult of the time. It's the voice of an era, of a movement, operating at truly the top of his game. Here, the best rapper of the generation is grappling with intensely complex subjects in an intensely dense and layered masterpiece that never gets lost under its own weight. Kendrick Lamar not only made a masterstroke but a work that will be looked back on as a defining voice of the time. — Hannah Angst