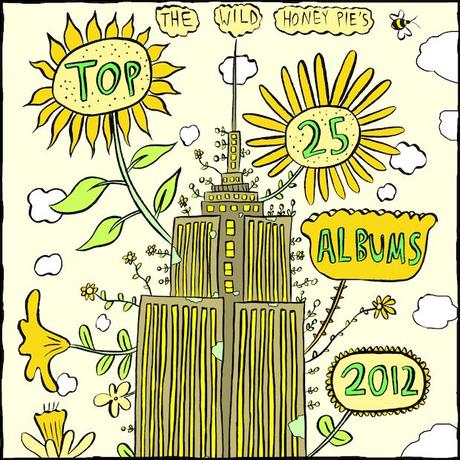 ILLUSTRATION BY LYDIA CONKLIN
2012 was a spectacular year in music — one with so many records we truly loved that narrowing down the list was difficult. Ordering it, however, was almost impossible. This was a year of shifting genres and experimentation. This was a year that introduced us to some bands that will remain on rotation for years to come and albums that are already on their way to becoming modern classics.  Along with the return of many favorites, we were given the debuts from Django Django, Alt J, Frank Ocean, Kishi Bashi and Purity Ring — all records that seem poised to go into the pantheon of amazing first albums.
The list below is a collection of records that we all came back to over and over again, defining the experience we had in 2012 — it's not definitive for everyone, but it's absolutely definitive for us.
25. Ty Segall & White Fence – Hair
Ty Segall (@tysegall) is perhaps the most prolific artist on this list, which makes choosing only one of his releases this year all the more challenging. It was Segall's joint release with White Fence, though, that specifically brought something new to the garage rock genre, one that he's clearly already mastered. With swirling guitars and psychedelic beach noise mixed with Segall's already dirty tones, Hair added a surprisingly new soundscape to the ever growing California scene.  – Hannah Angst
SPOTIFY / BUY
24. The Men – Open Your Heart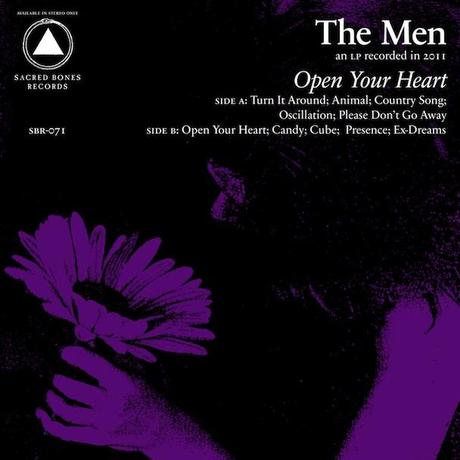 The Men's Open Your Heart shows us the vitality and sublime abandon that can feed through a great set of rock n' roll songs. More a focus on powerful instrumentals than a showcase for vocals, the album is filled to the brim with rollicking licks, fuzzed and dirty tones and guitar melodies that seem to drive a wedge deep into your skull. When vocals are present, they're simple but commanding, a screaming call-to-action that must be heeded. Each song, though, represents a different thematic take, spanning the twang of "Country Song", the strong, slow drive of "Presence" and the feel-good, albeit out of place, rhythms of "Candy". Whatever the underlying influence, the result is memorable and incredibly entertaining. — Lauren McKinney
SPOTIFY / BUY
23. Chairlift – Something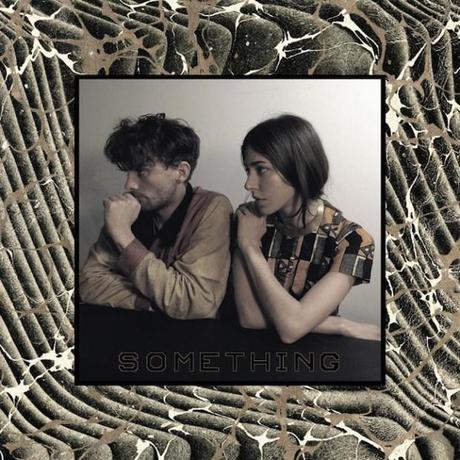 While a lot of bands fall into the unfortunate "sophomore slump," Chairlift's (@chairlifted) second album, Something, is a fantastic regeneration and reworking of the Brooklyn band's unique sound. Their debut full-length, Does You Inspire You, it seems, was a hopeful yet slightly immature primer to Chairlift's sonic potential. Its successor truly stands out, showing meticulous attention to detail while managing to take the band's signature playful lyricism to a whole new level. Something is somewhat of an inward journey — a strange and wonderful lens through which to view the world for a quick forty minutes. Thoroughly ponderable, yet equally danceworthy, Something is quite the treat. — Terra Schneider
STREAM / BUY
22. Purity Ring – Shrines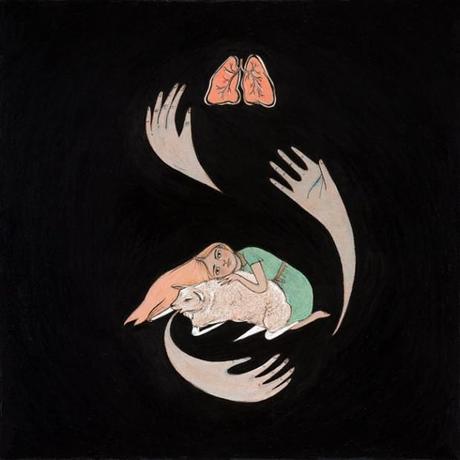 Earlier this year, Montreal electro-pop duo Purity Ring (@purity_ring) released their buzzed about debut album Shrines to critical acclaim. Sweet, floating vocals are juxtaposed against eerie, cryptic lyrics, while the lush, hook laden, synthetic melodies are sonorous and resonant. Bewitching and entrancing, Shrines will draw you in and won't let go. — Sara David
21. Capybara – Dave Drusky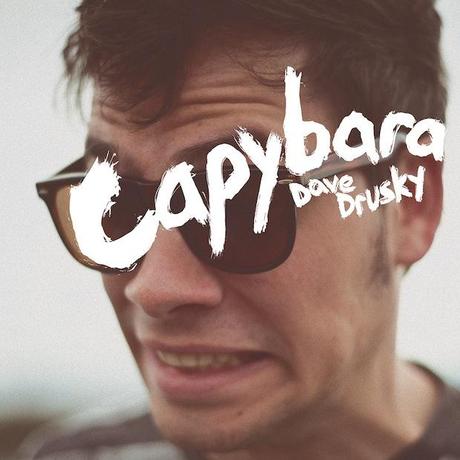 Capybara (@capybaramusic) somehow managed to stay relatively below the radar in 2012 — they didn't receive many write-ups or embark on many tours. They did, however, successfully create a beautiful piece of work. A follow up to their 2009 debut LP, which I also fell in love with this year, Capybara found a creative niche within beach pop, a style of music that's often stale and regurgitated. Even when the influences are obvious (the "oohs and ahs", the rim snare, the harmonies) they never feel forced. More impressive, though, is that there doesn't seem to be a dull moment throughout the entire release — each track is equally fantastic! Dave Drusky has absolutely no filler, doesn't get old, and exudes creative energy without being snooty or overly complex. — Eric Weiner
SPOTIFY / BUY
20. Macklemore & Ryan Lewis – The Heist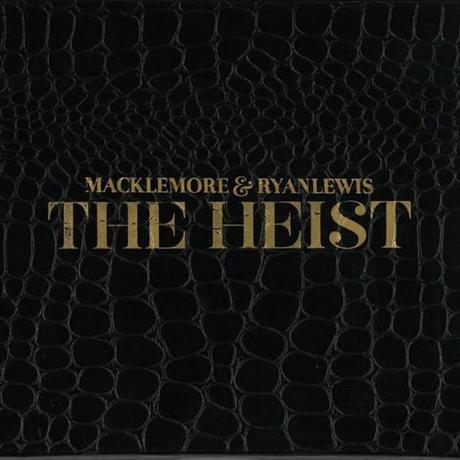 If you're a frequent reader of this blog, you know that it takes a certain type of hip hop album to really get us going. The Heist, Macklemore & Ryan Lewis' latest effort, certainly seems to fit this description. With instrumentation that ranges from the piano-centric elements on pro-LGBT rights "Same Love" to the swelling banjo on quirky track "Cowboy Boots", not to mention guest spots from Ben Bridwell of Band of Horses as well as ATO artist Allen Stone, this is an album that can be honored simply for the wide audience it seems to have captured. The storytelling ability of Macklemore is shaking. He has a gift with words, and whether he's focusing on a dying romance or Cadillacs, each word is heavy with a power rarely heard. The Heist is an album that will be remembered for years to come. — Eric Weiner
SPOTIFY / BUY
19. Lord Huron – Lonesome Dreams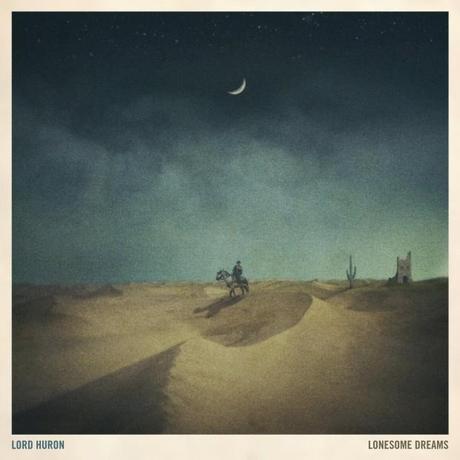 Lonesome Dreams is a truly captivating album. With themes of fearful journeys, losing love and searching for meaning, Lord Huron's (@lordhuron) latest effort features a common thread that encourages complete immersion. More than a collection of songs, this is a story — a story with intrigue, passion and apprehension for the unknown. Within the tale are beautiful tracks filled with inventive percussion, delicate acoustic strums, creative instrumental arrangements and strong, earnest vocals. The songs, if you let them, leave you bare and wishing for resolution. More than simply an album, Lonesome Dreams is an experience. — Lauren McKinney
SPOTIFY / BUY
18. Dirty Projectors – Swing Lo Magellan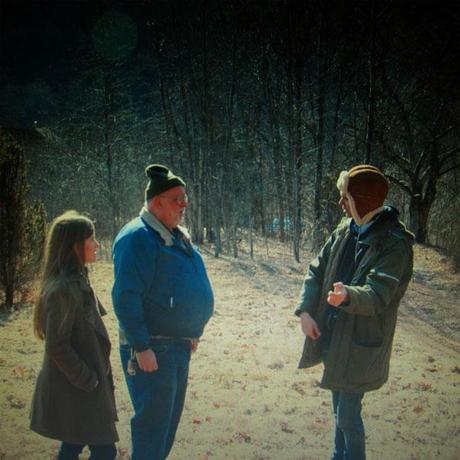 Easily Dirty Projectors' (@dirtyprojectors) most accessible record to date, Swing Lo Magellan is a departure from the band's discography.  2009's Bitte Orca broke Dirty Projectors at a critical moment in music: Grizzly Bear's Veckatimest and Phoenix's Wolfgang Amadeus Phoenix were about to be released to the world, and the idea of indie music infiltrating the mainstream became more of a reality. Dirty Projectors seemed to put theory above practice — the medieval chamber music influenced background singers, comprised of three female vocalists, became a signature of sorts for the group. Yet, just as the world thought it had the band figured out, front man Dave Longstreth found himself in a place of self-reflection and redefinition with Swing Lo Magellan, brought about by the (potentially temporary) loss of Angel Deradoorian. While the band was best known for their innovative vocal techniques and quirky melodies, this record focuses on individual songs rather than a wholly conceptual body of work. With tracks ranging from utterly minimal "Dance for You" to "About to Die" and its distorted break-down and the introspective and candid "Irresponsible Tune", Swing Lo Magellan extends beyond a single theme into something more epic. — John Ballif
SPOTIFY / BUY
17. Stepdad – Wildlife Pop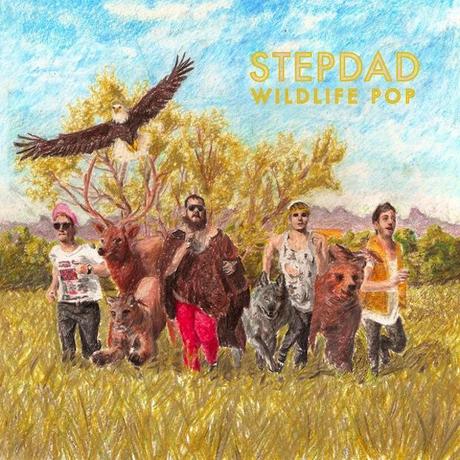 A year after making our list of top releases with their debut EP, Stepdad (@fancystepdad) are back with their first full-length, Wildlife Pop. While their EP gave us an epic taste of their synth pop sweets, Wildlife Pop is a giant step forward and proves their potential for greatness. The spotlight may not have shone as brightly on this album as was deserved, but that shouldn't take away from the efforts found in this adrenaline-pumping pop record. Though previously released tracks "My Leather, My Fur, My Nails" and "Jungles" are two of the stronger songs, they're equally matched by "Pick & Choose", "Will I Ever Dance Again", and my favorite track on the album, "Must Land Running". — Eric Weiner
SPOTIFY / BUY
16. The xx – Coexist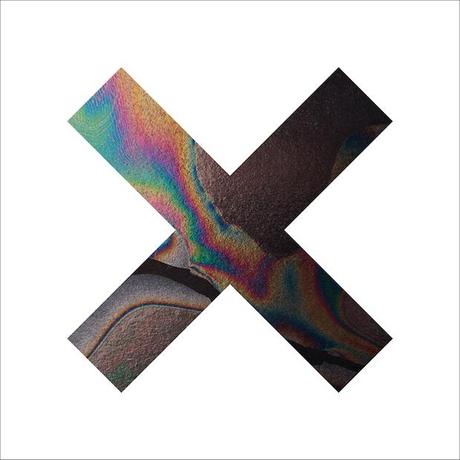 The rise of UK trio, The xx, defies logic. After signing the band with virtually no online presence or fan base, XL recordings gave them full access to their humble, in-house studio. In the absence of pressures artists with "hype" and "buzz" are forced to reconcile, a masterpiece was born. Fast forward after a year of relentless touring, The xx build their own studio and begin work on their sophomore effort.  The anticipation bred concerns about the band's ability to adapt to the pressure. Consequently, many critics see this record as safe and ultimately underwhelming; yet, to say this would be to deny it its humanity. Clearly the work of beings in transition, Coexist is an episode of matured fragility; a moment in time. Simultaneously self-assured and vulnerable, the trio expands on the songwriting we all fell in love with, extending its previously sparse production. — John Ballif
SPOTIFY / BUY
15. Jessie Ware – Devotion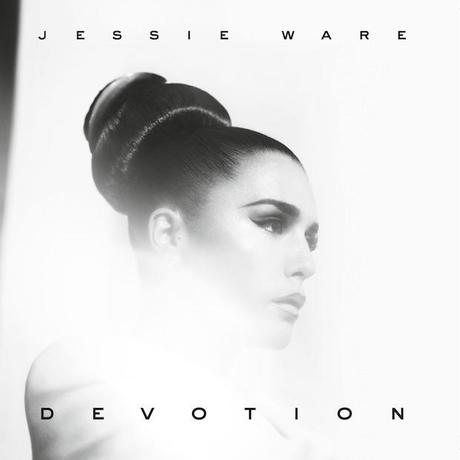 While for some the journey into the spotlight is an eternal struggle, Jessie Ware (@jessie_ware) stumbled into stardom.  Working as a reporter, she was asked to sing back up vocals for her friend Jack Peñate's tour. After watching her perform, up and coming UK producer SBTKT asked her to sing over his single "Nervous". The fruits of that partnership became a roaring success, leading Ware to record her single "110%", which, along with the following two singles, "Wildest Moments" and "Sweet Talk", was greeted with massive critical acclaim. Ware's magnetic personality stems from her uncanny ability to be universally relatable — her audience is limited by exposure and nothing else. Her debut effort, Devotion, is effortlessly refreshing. Sonically flawless, the record maintains a level of composure found from much more mature artists, and the production manages to be forever on-point, alluding to UK club and R&B. If Devotion tells us one thing, it's that we certainly haven't seen the last of Jessie Ware. – John Ballif
14. Perfume Genius - Put Your Back N 2 It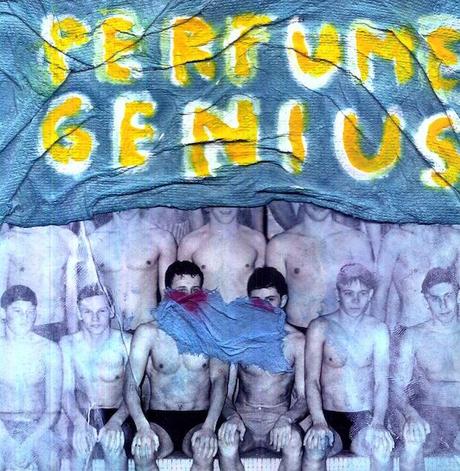 The pure, heartbreaking beauty of Perfume Genius' (@perfumegenius) Put Your Back N 2 It is enough to take even the casual listener's breath away. These simple and sparsely resonant compositions, always wrenchingly true to life, pack more emotional punch in a short 3 minute segment than many can in whole novels. The resonate feelings sung though Mike Hadreas' crystal clear falsetto have the power to bring anyone to tears. – Hannah Angst
SPOTIFY / BUY
13. Frank Ocean – Channel Orange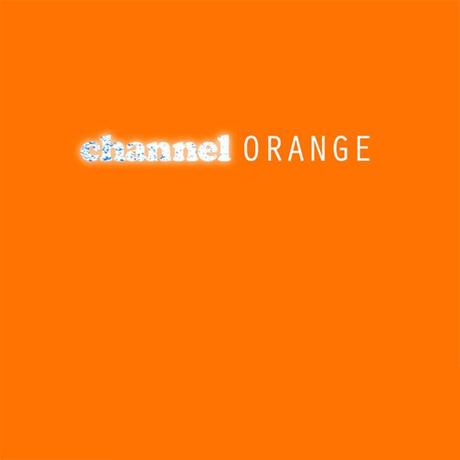 Hype can sometimes be dangerous, but this year, it's safe to say that 
Frank Ocean
 (@frank_ocean) more than lived up to our expectations with his highly anticipated and beautiful debut studio album. Not surprisingly, 
Channel Orange
, received rave reviews from just about everyone. Fluid vocals contemplate themes of sex, drugs and money in an avant-garde fashion, while R&B and neo-soul influenced beats define the instrumentation. Not to mention, the record features collaborations with musical geniuses Pharrell Williams, John Mayer, Earl Sweatshirt and Andre 3000 — the praise is well deserved. — Sara David
SPOTIFY / BUY
12. Grimes – Visions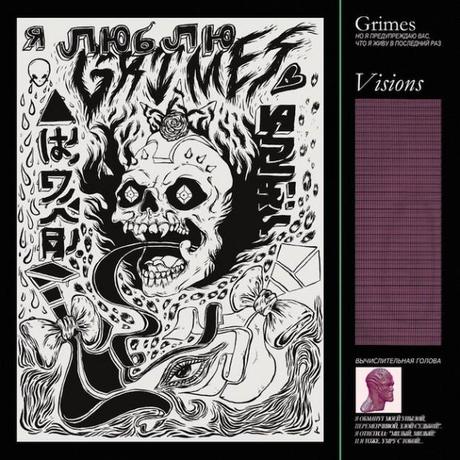 Although 
Grimes'
 (@Grimezsz) intricate, third album 
Visions
 was recorded with GarageBand in her apartment over a period of only three weeks, the seemingly short time frame and basic equipment had no impact on the record's meticulous craftsmanship. Electronic yet soulful, 
Visions
sees 
Grimes
 rendering experimental instrumentation and ethereal vocals into layered, hook heavy electro-pop. An overall gorgeous album, its only setback is that it makes for embarrassing karaoke. — Sara David
SPOTIFY / BUY
11. Django Django -Django Django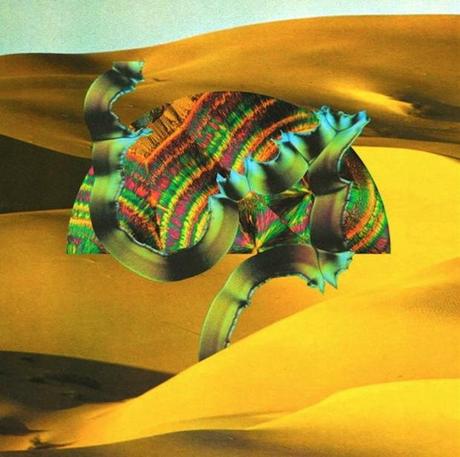 If you've been nominated for the Mercury Prize, you must have put together one hell of a debut record. Sitting alongside alt-J and Jessie Ware on that list of nominees, Django Django (@thedjangos) deserved every bit of attention they garnered with their self-titled LP. The British band melds so many different styles, from jungle beat and acoustic alternative to Brit pop and glitchy electronica, it's difficult to imagine that their final product would be so assessable. — Eric Weiner
SPOTIFY / BUY
10. Fiona Apple – The Idler Wheel Is…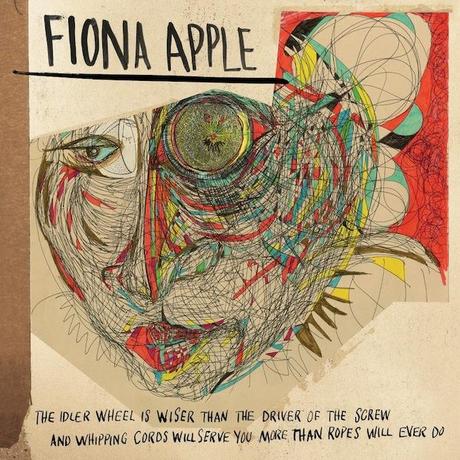 There's a reason people work themselves into a lather whenever Fiona Apple releases a new record — receiving the music is always an event. Throughout her career, Apple has released some of the most strangely beautiful, moving and idiosyncratic pop records around, and The Idler Wheel… is no different. The combination of Apple's poetic lyrics, striking voice and layered, intricate instrumentation, makes for a series of compositions that are simply unforgettable. – Hannah Angst
SPOTIFY / BUY
9. Beach House – Bloom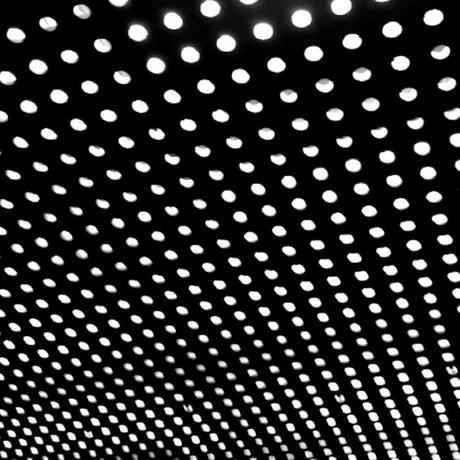 To be perfectly honest, I'm a self-admitted Beach House (@beaccchhoussse) junkie, so whatever Bloom turned out to be, I would have found a way to love it wholeheartedly. That being said, I was wonderfully unprepared for what their fourth studio album had to offer. With Bloom, members Victoria Legrand and Alex Scally took their charming, quirky style up a notch by focusing on the overall unfolding of the album itself, rather than on each separate song. The playful hooks which defined Devotion and Teen Dream evolved into a gripping, assured sound that's ultimately more mature and beautiful than the Baltimore band's past work. Bloom is a gorgeous and memorable change of pace for the endearing duo. — Terra Schneider
SPOTIFY / BUY
8. Chromatics – Kill For Love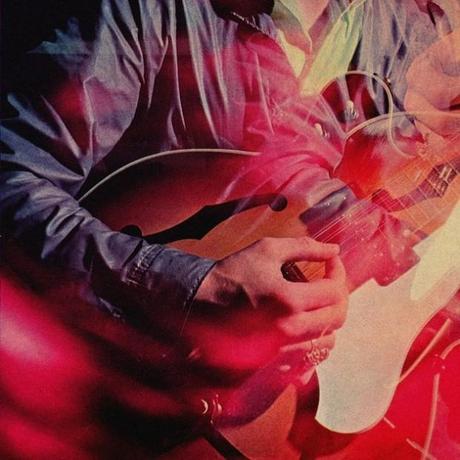 With great expectations often comes a great fear of disappointment, but with the long awaited release of Chromatics' latest record Kill For Love, not a shred of disappointment was present. Epic, cinematic and incredibly immersive, Johnny Jewel and friends' nearly 90 minute spectacular is a dreamy adventure that just keeps on giving. — Mal Foster
SPOTIFY / BUY
7. The Eastern Sea – Plague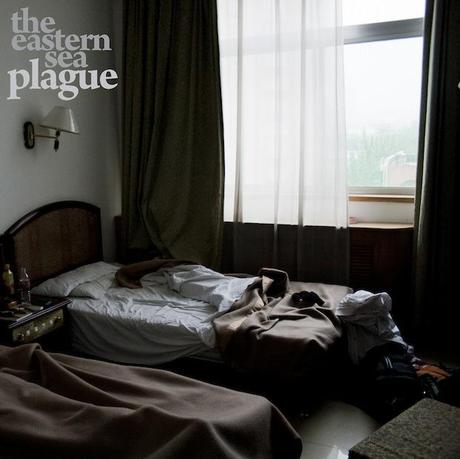 When I first listened to The Eastern Sea (@theeasternsea), I noticed a striking resemblance to a sound I've gravitated towards in the past, namely artists like Death Cab for Cutie, Sufjan Stevens, and Bright Eyes. With each listen to their sophomore LP, Plague, however, it became more and more apparent that this band wasn't attempting to replicate the sounds of others. While there may be some similar characteristics — the emotional, quivering vocal style and vulnerable lyrics — Matthew Hines and company accomplished something incredibly special in their own right. One song after another, especially with "The Line", "The Match" and "Central Cemetery", The Eastern Sea presented us with stark yet striking sonic landscapes, building percussive arrangements, and gut-wrenching, honest lyrics. There are so many good things to say about this album, but the best is simply that it struck me to my core. — Eric Weiner
SPOTIFY / BUY
6. Passion Pit – Gossamer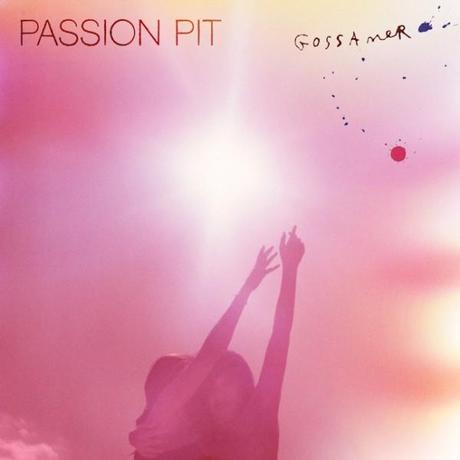 With their first offering, Manners, Passion Pit (@passionpit) put themselves firmly on many people's radar. This year saw them further extend their notoriety along with the quality of their output. Gossamer builds extensively upon their hyper-kinetic and utterly irresistible brand of abstract pop and indietronica. The glorious juxtaposition of sombre songwriting and upbeat instrumentation alone is worth digging into the deeper reaches of this record. — Mal Foster
SPOTIFY / BUY
5. Japandroids – Celebration Rock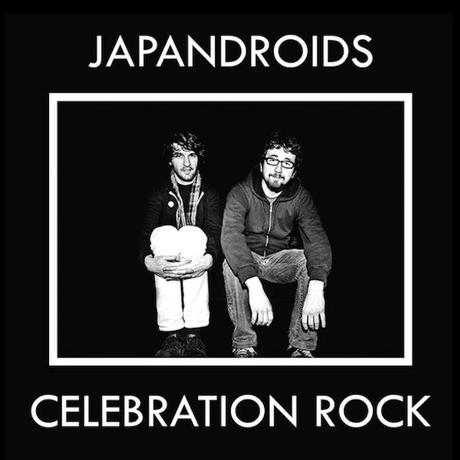 Perhaps the best-titled album ever, Celebration Rock is exactly as advertised: a 36 minute, non-stop celebration. This sort of record is best enjoyed when driving down a highway, shouting out the chorus and pounding on the dashboard – Japandroids (@japandroids) have made a record that reduces the feelings of giddy youth to their sonic base. The added lyrical and thematic density, however, the feeling throughout the record that the celebration may soon be coming to an end, truly makes this more than just a feel-good classic, but one of the great rock 'n' roll records of the year. – Hannah Angst
SPOTIFY / BUY
3. Tame Impala – Lonerism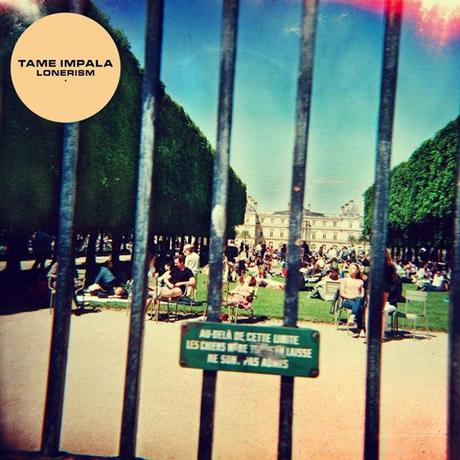 After making a pretty striking impression with their debut Innerspeaker back in 2010, Australian rock outfit Tame Impala (@tameimpala) severely upped their game this year with Lonerism. Kevin Parker and company tackled the ever difficult concept of isolation and depression by weaving lyrical intricacies with a wonderfully majestic psych rock sound. Taking influences from further out in Todd Rundgren's and The Beatles' back catalogues, they still managed to provide their own spark of cosmic genius. Tame Impala have created a record that's both infectious and unforgettable. — Mal Foster
SPOTIFY / BUY
3. Sharon Van Etten – Tramp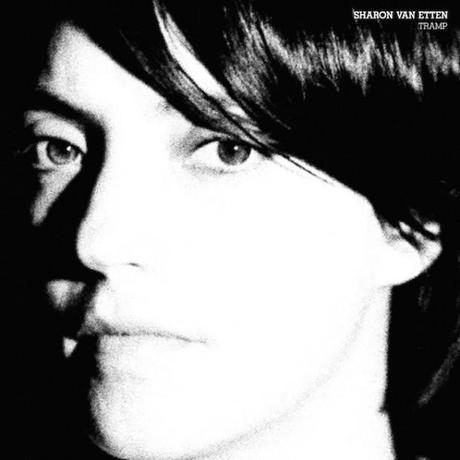 Within the poignant lyrics and raw vocal delivery of Sharon Van Etten's (@sharonvanetten) Tramp lies a compelling study on how to lay everything bare. The songs seem to continuously build and grow till their natural emotional climax, and the songwriting is wholly organic and authentic. Whether built upon the rousing guitar riff in "Warsaw", the instrumental richness of "I'm Wrong" or the gentle melody of "Joke or a Lie", each note seems perfectly, painfully placed. This album is one that only improves with repetition. Each song grows to take on additional meaning, proving to pack the emotional punch necessary to draw more than just a casual listen. — Lauren McKinney
SPOTIFY / BUY
2. alt-j – An Awesome Wave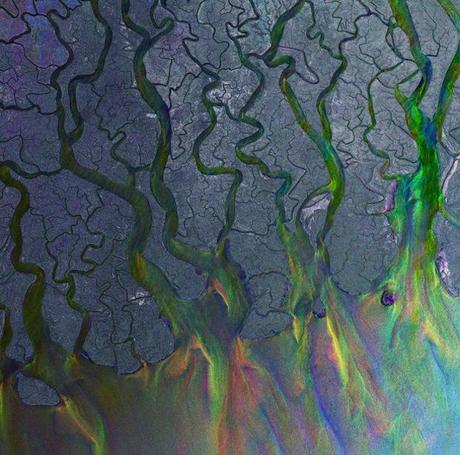 Alt-J (@alt_j) is simply a band that makes you press repeat — listening only once is nearly impossible. At first, perhaps Joe Newman's instantly distinctive and strange voice will take all your attention. The second time, though, you begin to focus on the shifting rhythms and the sonic flourishes just under the surface, and by the fifth time, all you can hear are the asymmetric castanets. Each listen involves a new discovery within the ever-shifting melodies of ∆n ∆wesome W∆ve. Somehow, though, in all this complexity and oscillation, the music remains easily digestible and listenable. – Hannah Angst
SPOTIFY / BUY / BUZZSESSION
1. Kishi Bashi – 151a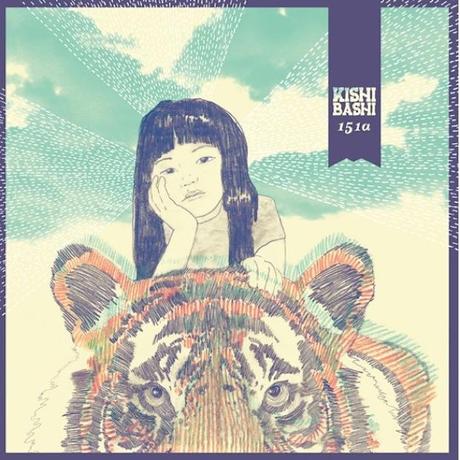 This past June, when breaking down our favorite albums of the first half of 2012, I wrote: "with his debut LP, Kishi Bashi (@kishi_bashi) has given us a record that is truly a masterpiece. 151a, pronounced "ichi-go-ichi-e", is filled with triumphant, adrenaline-pumping works of art that, while instantly lovable, are absolutely impossible to shake. Each and every song on this record, from the Queen-esque "Atticus, In the Desert" to the gut-wrenching love song "Manchester", is an entirely new, majestic experience. Together, though, these songs accomplish something even greater the sum of its parts."  After nearly 6 months and countless amazing releases, I still can't think of a better way to express my feelings. While many albums that catch you fast and hard grow tired and stale, 151a has remained pristine, the pinnacle of what an album can be. You won't find this album on the top of many lists this year, but don't let that fool you. This is, at least in our opinions, unquestionably the record of the year. — Eric Weiner
SPOTIFY / BUY / BUZZSESSION