A few weeks ago we posted on the blog asking Sookie and Eric fans to vote for our favorite couple in the SFX poll to find out who the 100 sexiest male and female Sci-Fi characters are. Well the results are in and our duo did not do too shabbily when you consider just how big the Sci-Fi genre really is. (Look through the whole list to see the variety).
In the female vote Sookie came in at number 26. A pretty respectable result considering she bugged the hell out of a lot of viewers with her "I love you both" season 4 finale letdown.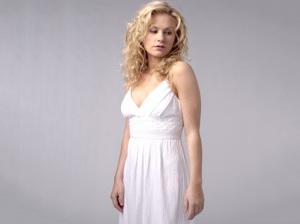 Eric made the top 10, coming in at number 8. A very good showing when you look at some of the quality ass that is in the 92 places below him, even though we know he should always be the number one of course.
For those of you interested in how any of the other residents of the Bon Temps area did in the sexy poll, 4 more characters came in the top 50:
Bill 46th, Pam 40th, Alcide 24th, Jessica 17th
If you have a burning desire to work your way through the entire 200 you can do that right here at the SFX site.