Though,

Paris

is always a good idea, it's definitely not the only city worth visiting!

Nice

is utterly beautiful in late spring,

Lyon

has one of oldest city center and there's much-much more stunning places you have probably not heard about yet!
Here's a list of 20 best secret spots to visit on your next trip to France. Get inspired and start exploring!
Cote d'Argent, Boudreaux.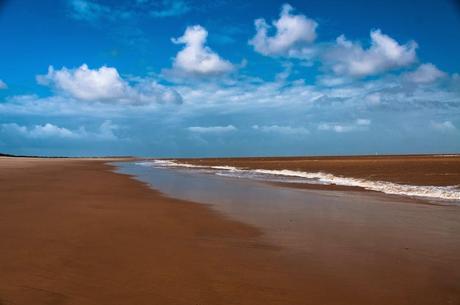 A glorious white sand beach starching for around 200 km along the Atlantics – a perfect gateway for surfers, beach lovers and someone's searching for serenity and long solitary walks in the evening.
Lac de chalain

, 
Fontenu, Jura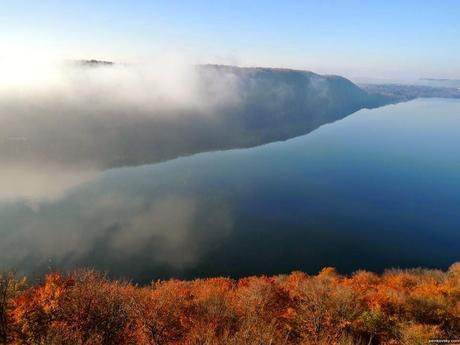 Situated in around 80 km from Besancon – main city of Franche-Comte region and the place I currently call "home".  You can get a B&B room for just 30 euro per room and spend the weekends splashing, swimming and hiking the picturesque sloppy hills nearby.
Corsica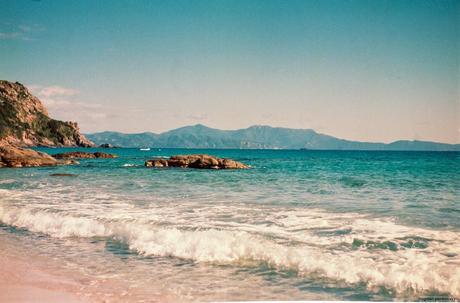 I still can't get why so few people
travel to Corsica
?! The island has absolutely unique nature and fantastic beaches hidden among the cliffs.  Check out my
short guide to Corsica
and start packing today! It's better and cheaper than anywhere around Core d'Azur.
Ceillac,

Côte d'Azur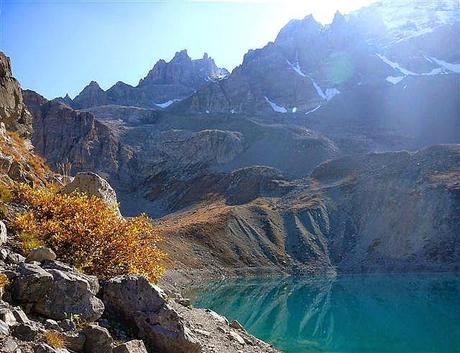 No matter how I love Nice, the city's getting pretty crowded in summer and there's no escape from the crowds. Felling you've done with the beaches? Great, head to Ceillac!  This tiny city's beautiful all year round. Go skiing here in winter and hiking and discovering gorgeous view of the Alps in summer.
Vineyards in Montmartre, Paris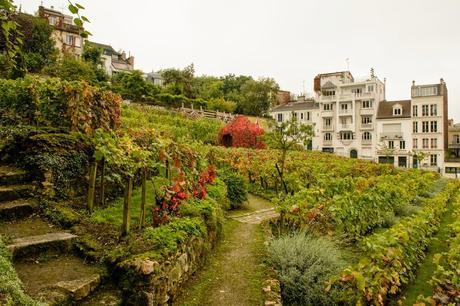 Yes, this city has loads of secrets too and these huge green vineyards a hidden right in the heart of Montmartre, just few blocks away from Saint Coeur. And yes they still do and sell vine, a rather fine one I'd say!
Grotte d'Osselle, Jura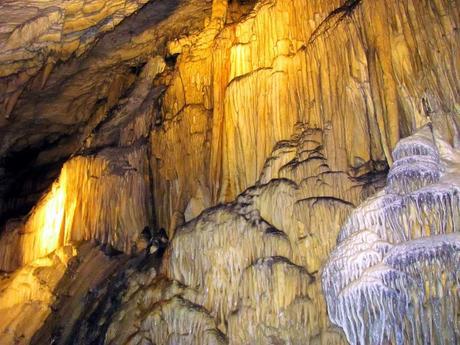 Another amazing spot close to Besancon. It's huge and used to be inhabited by pre-historic bears around 50.000 years ago. Grab a coat as it's around 13 C here all year long.
Moustiers-Sainte-Marie,
Côte d'Azur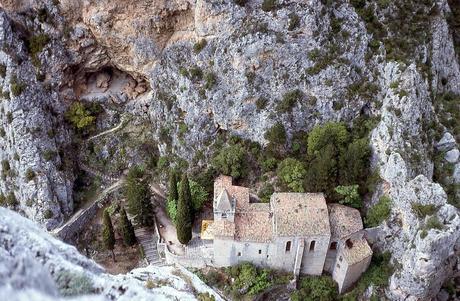 Another adorable town hidden on the South of France, among the rocky mounts and emerald woods. There are a lot of breathtaking hiking routes around and the city itself hadn't changed much for the last hundreds of years.
Les Andelys, Nomandy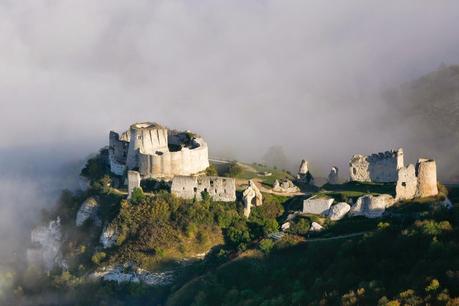 The town dates back to the time of the Galls. You just can't miss Château Gaillard built by Richard I of England, more commonly known as Richard, the Lion Heart.
Mont Saint-Michel, Normandy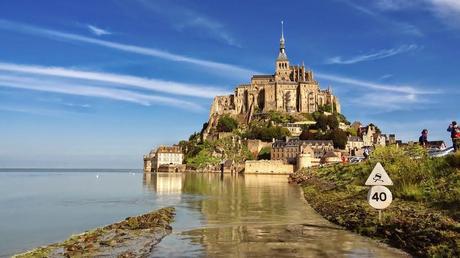 This island is juts stunning. You have to see it yourself!
Mont Aiguille, Isère, Rhone-Alpes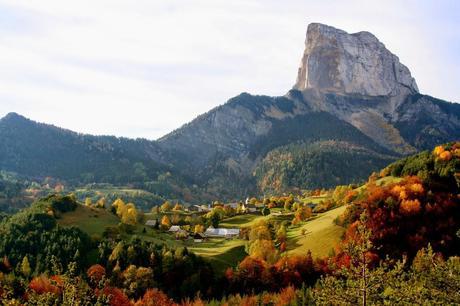 Another perfect gateway for all the mount lovers. Incredible views, pale blue lakes and loads of scenic photos guaranteed. The town is in less than an hour ride from Grenoble.
Le Palais Idéal, Hauterives, Rhone-Alpes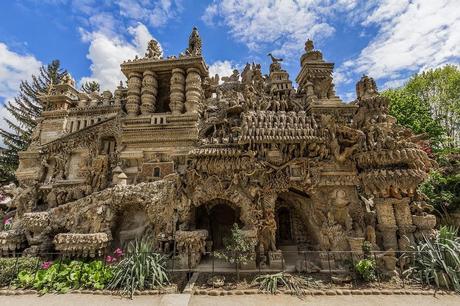 A crazy dream that came true! For three years a postman has been building his ideal palace with billions of peculiar details!
Colmar, Alsace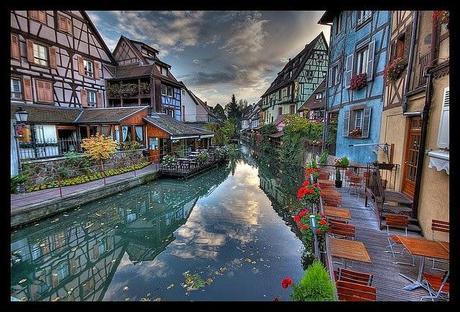 A technicolor painted town close to Strasbourg. The houses are just adorable! Don't miss the evening light show!
Grottes de la Balme, Rhone-Alpes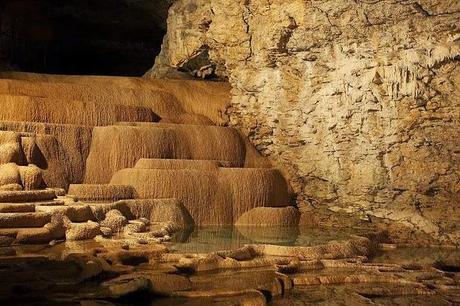 One of the Seven Regional Wonders, the caves have it all – tiny pools, twisted paths, sanctuaries and loads of mysteries still undiscovered.
Dune du Pilat, La Teste-de-Buch, Aquitaine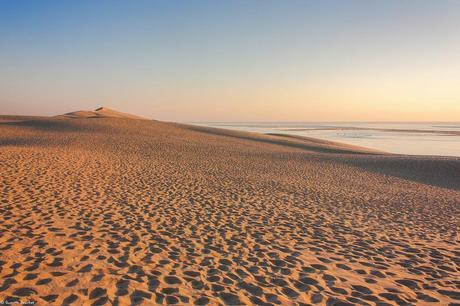 That's the biggest sand dune in Europe and an awesome beach too!
Peillon, Côte d'Azur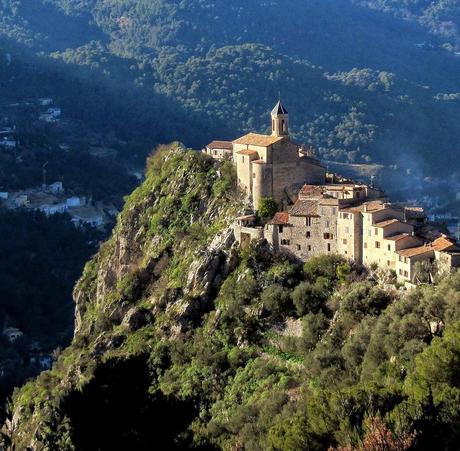 True gem, hidden up in the mounts. That's just one of that places that a hard to reach, but that are totally worth all the efforts!
Carcassonne,
Languedoc-Roussillon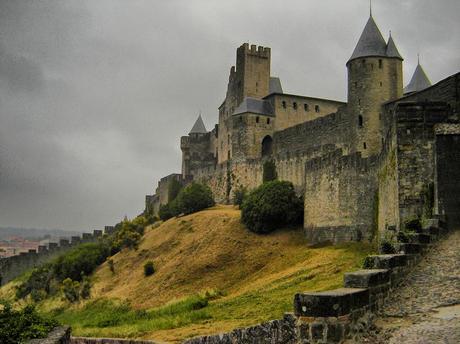 Ever wanted to live in a fairy tale castle? Head to Carcassonne! One of the biggest and well-preserved castles in France.
Rocamadour,  Midi-Pyrénées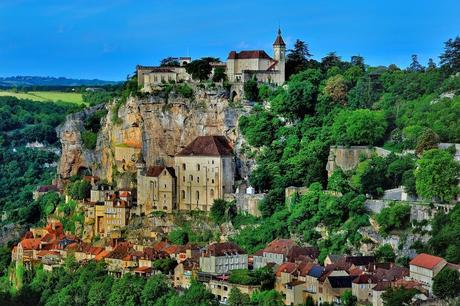 Probably, one of the most underrated regions in France. Did you know that they make one the finest goat cheese here?
Ornans, Franche-Comte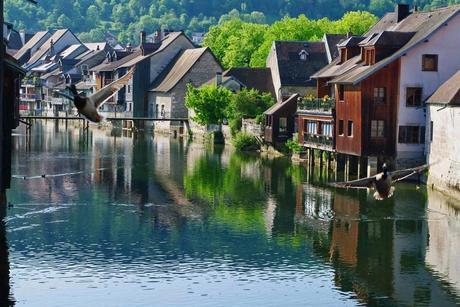 Hometown of Gustav Courbet and just an absolutely cute town lying on river Doubes.
Le Puy-en-Velay
, Auvergne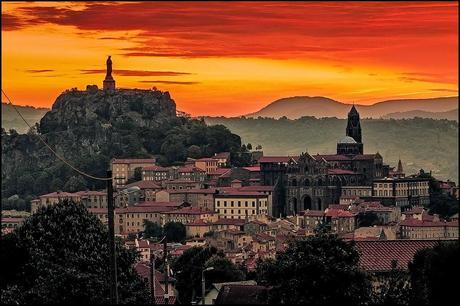 The local Notre-Dame du Puy is something you can't miss and the view from the top is so marvelous!
So, who's going where in France?