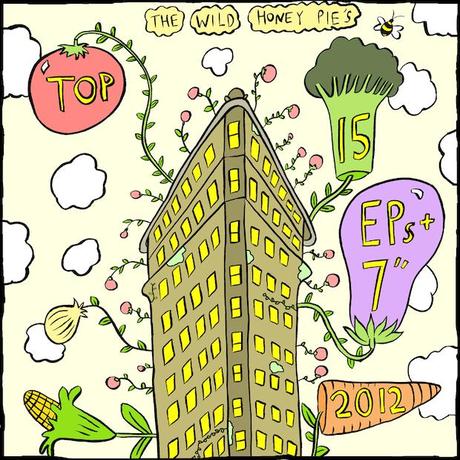 ILLUSTRATION BY LYDIA CONKLIN
Whether a result of the growth in music's DIY culture, a reaction to our declining attention span or simply a method to explore new sonic territory, EPs (and at times, 7″) have increasingly become the bread and butter of almost all new projects. A tightly packed unit of songs, EPs allow musicians the opportunity to present a cohesive, thematic tone — a method sometimes preferable to the sprawl of a full-length release. They can also act as a way to showcase a few songs with starkly different styles, acting as a sort of appetizer to an artist's full talent.
Below, you'll find our favorite picks for EPs released in 2012. Not surprisingly, the records below represent some of our favorite compositions of the entire year, full-length releases included.
15. Slam Donahue – Hemlock Tea EP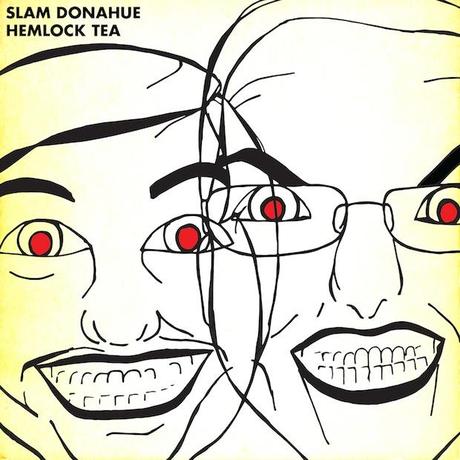 Brooklyn band Slam Donahue (@slamdonahue) have been on our radar for a while now, but not until this October during their set at one of our CMJ parties did we fully jump on the bandwagon. Theirs was one of the most energizing performances of the entire festival, making it all but impossible for me not to fall in love with their music. Their 2012 EP, Hemlock Tea, takes the very best of pop punk, indie rock, and (dare I say it) emo, and blends it all into a concise, unique style all their own. — Eric Weiner
STREAM / BUY
14. The 1975 – Sex EP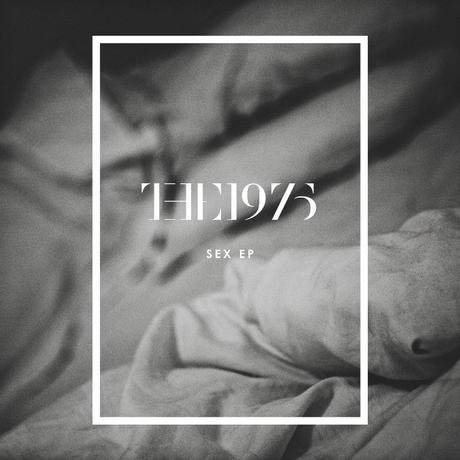 The 1975 (@the1975) certainly aren't breaking any barriers musically, but I'll be damned if their Sex EP hasn't been on regular rotation since it's release last month. The guitar riffs are obscenely catchy, the vocals are pleading and the percussion, oh the percussion, will beat away at your eardrums. There's something to be said for music that you simply can't remove from your head. A blend of the pounding pop/rock of "Sex" and the more sensitive, melodic structures of songs like "You" and "Undo", the Sex EP leaves almost nothing to be desired if you're seeking a good listen. — Lauren McKinney
STREAM / BUY
13. Modern Rivals – Sea Legs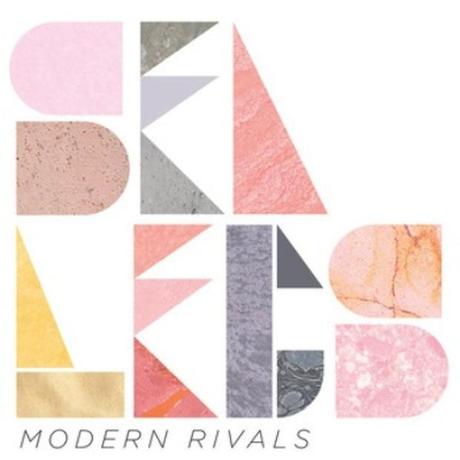 Sea Legs is a brilliant, no-nonsense demand for the attention of any modern indie music lover. If I didn't know any better, I'd think Modern Rivals (@modernrivals) had been playing together for years and years — their debut release is overarchingly natural-sounding. That's not to say that the songs are by any means "safe," or lacking in quirkiness. On the contrary, the EP's opening track, "Defenestrate You" is a carefree number which muses over throwing somebody out a window. If the members of Modern Rivals were hoping to gain respect, enthusiasm, and an impressive fan base from their first four songs ever, they have surely achieved that (…and then some). Sea Legs is, in every implication, totally outstanding. — Terra Schneider
STREAM / BUY
12. The Antlers – Undersea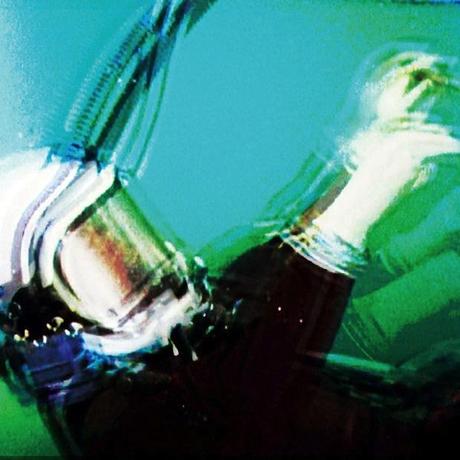 It's always a thrill to put on a record and realize that it's a true turning point in the life of a band. Undersea takes the foundations created in Burst Apart and inflates them till the sound floats above everything that came before. The release moves The Antlers (@theantlers) well past their beginning bedroom recordings and turns them into masters of giant, ambient sound. With traces of Sigur Ros in the epic and sweeping tracks, Undersea creates a sonic landscape that matches the crushing grandness of the sea. — Hannah Angst
STREAM / BUY
11. Solange – True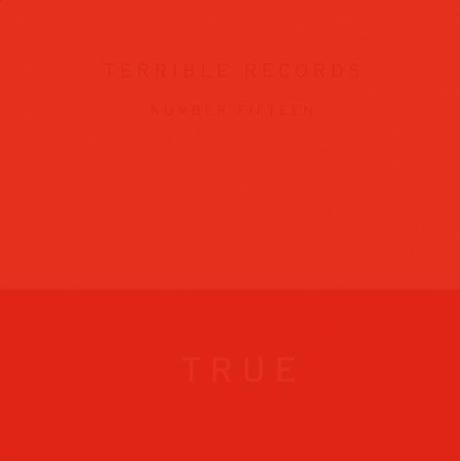 Moving out of your big sisters shadow can be incredibly difficult, especially when your big sister is Queen Beyonce herself. With one perfectly constructed EP, released on indie juggernaut Terrible Records, Solange (@solangeknowles) made sure that she's never associated with her big sister ever again. True is seven songs of pure mellow pop/r&b perfection — just try not listening to the title track on repeat, we dare you. — Hannah Angst
STREAM / BUY
10. Lucius – Lucius EP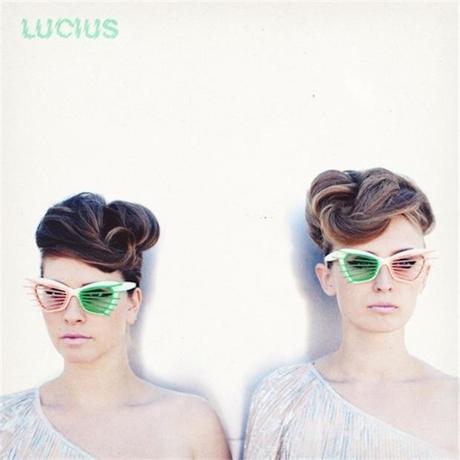 My first experience hearing Lucius (@ilovelucius) came during our SXSW party last year before I was a writer, and if one word could truly describe the Brooklyn band's music, it's refreshing. In just four songs, this EP demonstrates Lucius' incredible range of sound, with Jess and Holly's complementary vocals driving energy and passion deep into every verse. Each song offers a new brand of uniqueness, whether it be in hearty harmonies or strange and unexpected storytelling ("Go Home"). With their debut EP (technically their sophomore release), Lucius have made a memorable entrance into the Brooklyn music scene, promising us more awesomely solid music is on its way. — Terra Schneider
STREAM / BUY / BUZZSESSION
9. Sky Ferreira – Ghost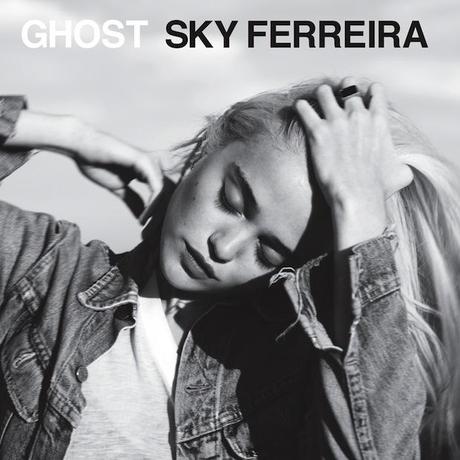 For her latest release, Sky Ferreira (@skyferreira) worked with Dev Hynes of Blood Orange and Shirley Manson from Garbage. Both influences are evident on the album — while the standout track "Everything is Embarrassing" is more subtle, dreamy and electronic, "Red Lips" is more provocative and grunge-y. Easy to listen and enjoy, yet hard to pigeonhole, Ghost showcases Sky's versatility and gives the impression that she's feeling out the direction for her upcoming full length album. — Sara David
STREAM / BUY
8. Allah-Las – Tell Me (What's On Your Mind) EP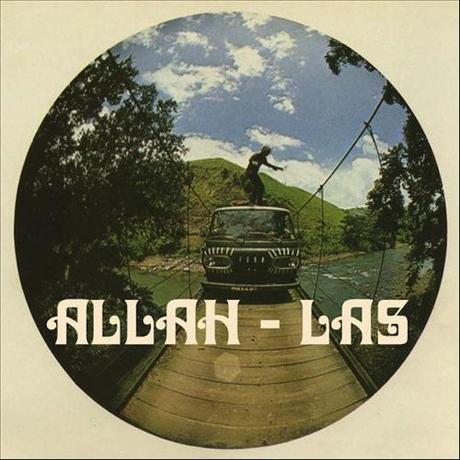 The Allah-Las' (@allahlas) unabashedly Nuggets-inspired debut made a serious impression. The band formed in the most classic 'meet-cute' scenario; they all worked at the infamous Amoeba Records. Having proven themselves to be worthy record connoisseurs, these boys definitely did their homework before hitting the studio – Tell Me isn't your average recorded-in-a-garage first EP. Produced by the meticulous Nick Waterhouse, they managed to transcend the deluge of garage rock coming out of the West Coast and carve out their place with 14 minutes of perfectly crafted surf rock. If there was ever a band that made you want to grab your friends, buy a six pack, hop in a van and high tail it to the sun drenched dunes of Southern California, they have it on lock. This is just the beginning for the Allah-Las, so sit back, relax and enjoy the sepia toned ride. — Catie Ginsburg
STREAM / BUY
7. Tiny Victories – Those Of Us Still Alive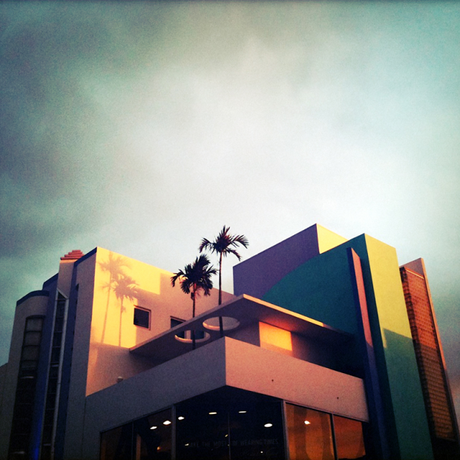 Sporting killer hooks and a well-crafted electro sound, Tiny Victories (@tinyvictories_) put forth a great first effort with Those of Us Still Alive. Hidden within the electric tweaks, tones and shifts lay a set of vocals that work well within the construct of each song. Somehow, they ground the electronic element, humanizing the machine and bringing out something deeper than expected — an emotional element that woos and surprises. Profound or not, though, these songs are multi-layered and fun as hell to explore. — Lauren McKinney
STREAM / BUY
6. St. Lucia – St. Lucia EP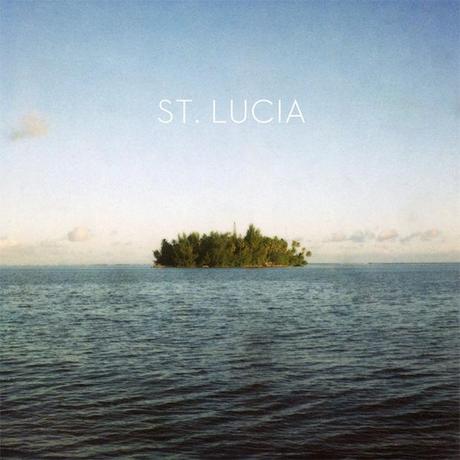 Within a year of releasing this self-titled debut EP, St. Lucia (@stlucianewyork) went from having a residency at Pianos in Manhattan, a feat in and of itself, to selling out Music Hall of Williamsburg in Brooklyn. This band is obviously destined for greatness and have already been snatched up by Columbia Records as part of their deal with Neon Gold Records. This EP is non-stop amazing and gives us a perfect intro to Jean-Philip Grobler and company.  From the dance-driven opening track, "We Got It Wrong" to the more subdued, yet still sing-along-worthy "Before The Dive", there isn't a dull moment here. Look our for a debut full-length in 2013. — Eric Weiner
STREAM / BUY
5. MS MR – Candy Bar Creep Show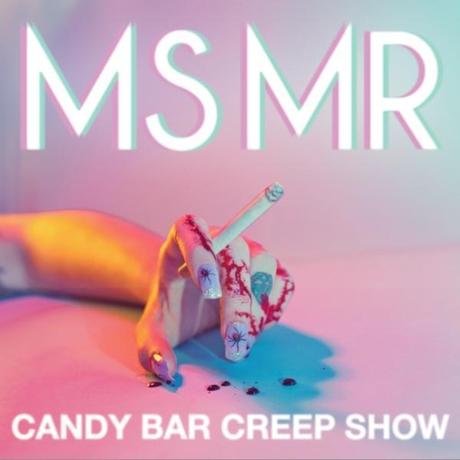 With hard-hitting percussion and sultry vocals, the music from MS MR (@msmr) is clearly seeking to make an impression. From the slow, burning melody and sparseness of "Dark Doo Wop" to the lush instrumentals on "Hurricane", Candy Bar Creep Show achieves intensity without being overbearing. All the while, organic drum rhythms and unique frameworks provide a strong base for each song to rest. Though they may channel some of the 90s R&B essence that seems to be making the rounds, they certainly hold their own with an updated take. — Lauren McKinney
STREAM / BUY
4. Kris Orlowski & Andrew Joslyn – Pieces We Are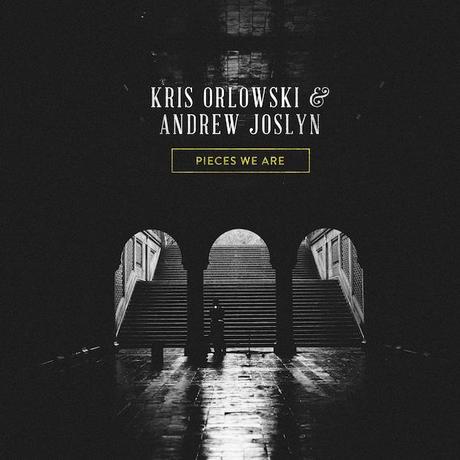 After rediscovering Kris Orlowski (@korlowski) and his 2011 EP Warsaw this past June, I was thrilled to discover that the Seattle-based artist was releasing a new EP later in the year. For me, Pieces We Are was love at first listen, and, as great as Warsaw was, felt like a massive step forward. What I find most impressive is the obvious evolution of an artist who has grown by leaps and bounds since his 2009 debut full-length Architects. Pieces We Are is complex, lush and passionate in every chord, note and pluck. The record strikes the perfect balance of quirky indie pop and heart-pounding folk that groups such as Mumford & Sons have perfected over the past few years. Kris Orlowski and Andrew Joslyn should be very proud of themselves with this one. Let's hope they continue to work together and produce a full-length that matches the beauty of this EP. — Eric Weiner
STREAM / BUY
3. Haim – Forever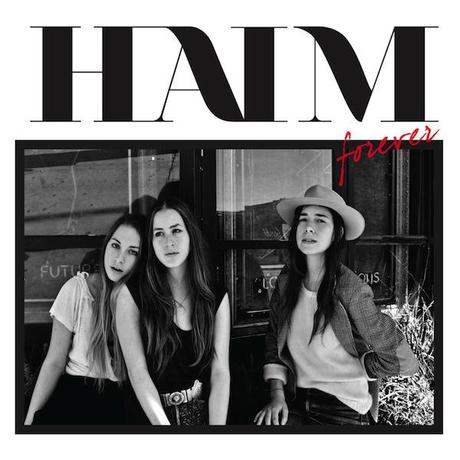 Though the three sisters of Haim (@haimtheband) have foundations in classic rock from their time with Rockinhaim, their first EP, Forever, is flush with a much wider range of influences, channeling 90s R&B and a distinct set of 80s new wave guitar riffs. With incredible vocal intonation and quick turn of phrase, lead singer Danielle performs with a level of raw grit and power that Joplin would be proud of. Truly impressive, though, are the pure, clear vocal melodies and harmonies that cut straight to the heart — no effects or fuzz are needed to make an exceedingly strong impact. The obvious chemistry from a lifetime of performing together brings out a collective sound that few bands can achieve, and I can't wait to hear what new material they're prepping for 2013. — Lauren McKinney
STREAM / BUY
2. Dum Dum Girls – End of Daze EP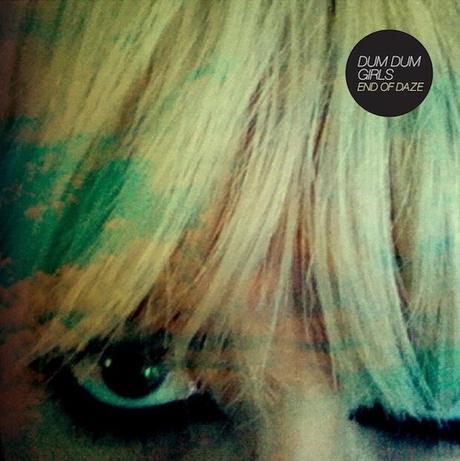 Dum Dum Girls (@dumdumgirls) released End of Daze this past September with 4 original songs and 1 cover song. Dee Dee has really come into her own on this EP, not only bleaching her hair platinum, but really bringing it as a leader and songwriter. The inclusion of Strawberry Switchblade's "Tree's and Flowers" showcases the maturation of the Dum Dum Girls influences from 60′s garage rock to a more nuanced new wave/pop mentality. As you let this EP wash over you, you hear Jesus and Mary Chain inflections, but you also hear a sound that's uniquely theirs. It's not a huge leap, just a natural progression and fine tuning of their reverb drenched pop into a more stripped down, less jangly experience with a solid female voice shining through. They tend to use their EP's as a jumping point for their new ideas, so if this a taste of their next album, count me in! — Catie Ginsburg
STREAM / BUY
1. Daughter – The Wild Youth EP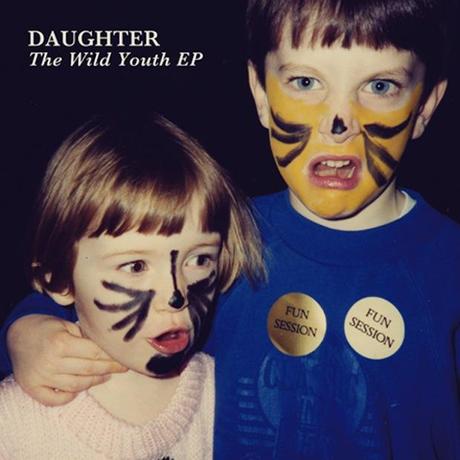 Daughter (@ohdaughter) is the rare sort of band that makes music appreciators of all types stop dead in their tracks. Led by Elena Tonra's delicate voice, the London trio has delivered yet another precious gem with The Wild Youth EP, released stateside this past March. The album's songs portray pain in many forms: fear, detachment, jadedness, and regret. All the while, though, they're irresistibly and dangerously muse-like in their ability to draw the listener in with their haunting beauty. The lyrics possess a simple and graceful poeticism that is utterly devourable, and when paired with Daughter's forever moving melodies and perfectly sparse instrumentation, they make The Wild Youth EP one for the books. — Terra Schneider
STREAM / BUY / BUZZSESSION