We have infinite number of games available to play in different platforms, and by different vendors, whether it's Play Station, XBOX, PC, Mobile phone or any other game simulation devices. These games often comes with hefty price tag, and most importantly these games are meant for certain age-group, these games comes with advisory by the creators and developers to avoid playing the game, as its meant only for preteens or older boys. These games also involves a lot of violence and vulgarity, as this is the case, most of the parents are in great worry and dilemma, as what should be the perfect game for young ones on PC or any other gaming consoles.
So, where we can find this types of game, that are meant to be played by young ones, Amazon and many other sites are the perfect vendor, where we can get innumerable soft games, which can be played by any age-group kids, musical and rhythm games are soft and easy to play. These musically themed games are available can be bought paying nominal price, these games doesn't have any kind of violence and cuss words, person of any age can play these games. Here we recommend the best musical/ rhythm games PC 2020 that you can get from below provided link and enjoy.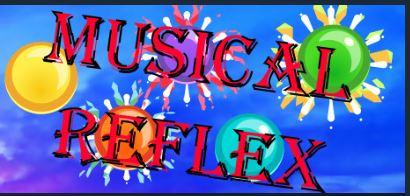 This is best musical/ rhythm game PC 2020 and it is game as its name suggest and here in this game, you will get chance to test your musical reflex with fun and this game will also get chance to improve yourself and you can prove yourself the best in the ladder. The main principle of this game is quite simple and you only need to press the right key at the right time. With this game, you will get 3 songs and it will provide you 4 modes that are classic, speed, ranked and kill them all. In this game, you will get 7 backgrounds and 7 different color for the balls and you can also change them by buying them with money.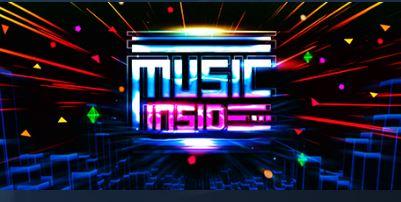 This is another best musical/ rhythm game PC 2020 and this game is completely compatible with HTC vive. In this game, you are allowed to choose any song that may be from your collection or never ending list on Soundcloud. This game also provide you feature of multiplayer mode so that you can play this game with your friends. Here you can choose from 5 difficulty levels and it will provide you 4 different game modes. Here you can also create a profile and you can track your high scores from each song under every game mode.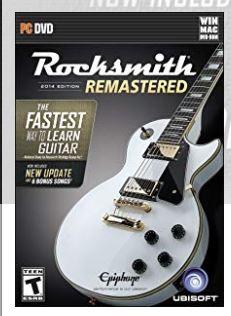 This simulation game of musical instruments is available on Amazon quite easily; this game is perfect for young kids, who are relatively new to the world of PC games. This game is priced 29.99 dollars on Amazon App store, it features includes easy-to-use interface, one can connect it to the phone to create a party ambience, and concert like environment at home easily, make sure that you don't raise volume to higher levels, as it will disturb the neighbours residing around you.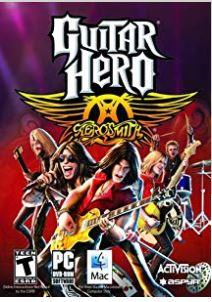 This is another musically themed online game meant for young tots, this game is actually a guitar simulator, one can play different notes and keys of guitar on the keyboard of PC, and this game is a perfect platform to develop musical knowledge of young ones. It's come for a nominal price of 0.01 $.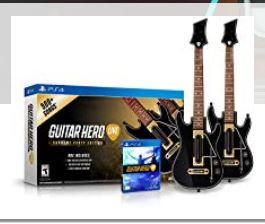 Another guitar game by Amazon, this game is very interactive, and user-friendly interface, available in multi language option, this guitar game makes learning guitar quite easy, with its unique feature of different levels of difficulty, the game is equipped with traditional Christmas carol in default. This guitar game is a must for those who are looking to introduce the guitar to the young ones.
6. Ephemerid: A musical adventure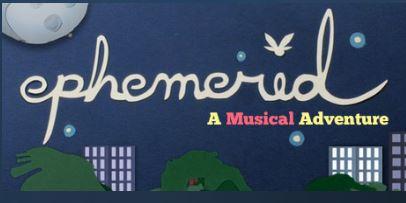 This is rocky fairy tale about paper mayfly. It has its original sound track, rock guitr with a classical flair and that is ephemerid's beating heart. The world of this adventurous musical trip is faithfully hand crafted out of cut papers, paint and glasses. In this game, each of its setting will introduce you intuitive challenges that play in harmony with the music.
7. Toddler sing and play 2 – full version (free time edition)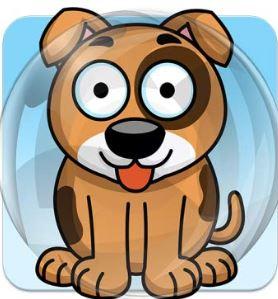 This song and lyrics game along with the music is quite popular among the parents of toddlers, loaded with interactive games along with a song, makes this game interesting and addictive. This game comes with four preloaded popular song with lyrics, child lock feature is also available, specifically designed for 2+ age group, this game is totally ad-free. So, make your toddler play interactive games along with playing good songs.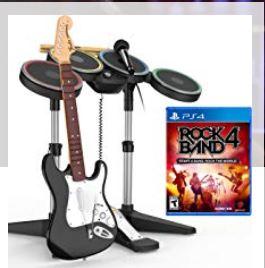 This game is a complete package for a musical themed game, it allows the user to command the piano in real instrument, ladybugs, soccer, space, classic notation are added feature of fun themes, enables the user to learn the piano in a perfect octave, auto-calibrated for non-concert pitch instruments. User can also compete for the fastest time.
9. Old school musical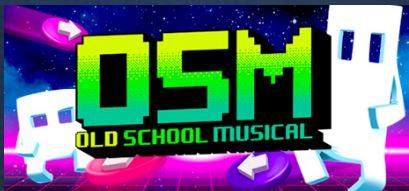 This is great musical/rhythm game that will provide you amazing 50 chip tune tracks and will also provide you loony story mode. In this game, you will get 32 different types of chicken fights and this game will take you on a tour of all your most favorite retro games. In this game, Tib and rob are the heroes of this wacky adventure and this will teach them where all f the bugs in this favorite games comes from. In this game, the display resolution of the game is very low.
10. Party pumper simulator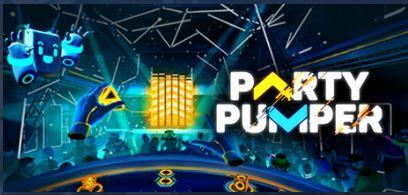 This simulator game takes you to the world of DJ music creation, it develops the imagination power of creating music through sense of rhythm, user can literally use fingers to feel the magic of DJ simulation pads, and this interactive game knows all the basics of creating virtual music tracks. This game can bring out the hidden musician inside in your kid.
11. Drum hero pc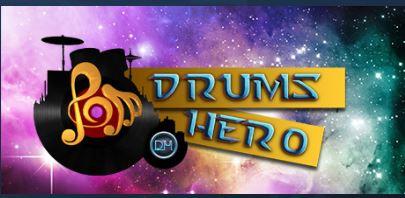 This is ultimate gaming experience in drum instruments, power packed with 8 different drumming instruments like Tom, floor toms, snare drum, kick and hi hat, crash, and ride cymbals. It records and replays the loops in different speed with all instruments, instruments have different sounds depending on user's striking point.
12. Musical range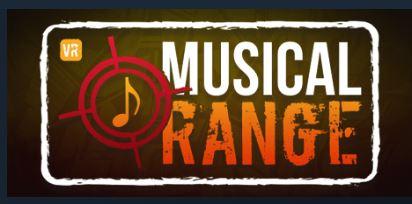 This VR rhythm game and here you are allowed to use fire arms to play along your favorite music. You need to shoot on the rhythm. This game will feature you stellar track from great Indian artists and also music in this game comes from your some favorite games. This game will familiar for you but will be also challenging at same time for you.
13. Musical aim trainer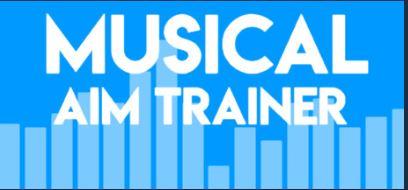 This is game for you to train your goal and you should listen to cool music and it will be changing depending on how good you are. Here in this game, you will also get bunch of settings to adjust the game just for you. In this game, you will get option to set things like aim sensitivity and you can also target count and target mod. In this game, the music that you select is playing also depends on how you play. You need to shoot right the volume and pitch goes up. Otherwise the music will also going down.
14. Flute master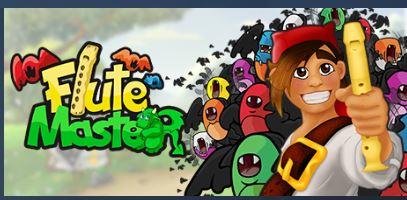 Many of us especially the kids are fond of playing and listening the Flute, this flute game is perfect to learn and enjoy the pleasant tunes, pi plays flute melodies mixed with cool effects, more than 100 tunes like romantic and pop melodies. Saves your performance as solo flute player.
15. Guitar simulator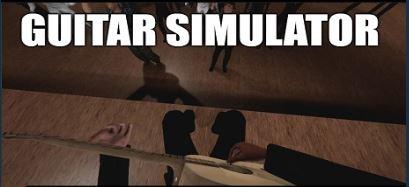 This game again by the same team who developed the magic flute game, the features are almost the same as the previous one, it includes many melodies and tunes, both acoustic and electric guitar is leading instruments. It saves the solo performance by the user. So, bring out the hidden rock star within you.
Conclusion
So these are best musical/ rhythm games PC 2020 that you can get from below provided link and enjoy. These above listed games are for music lovers and they can install them from the link provided. Please do like, share and comment on best musical/rhythm game that you like the most.
Thank you