A few years back, 3D printing was considered as an expensive technology that very few could afford. It was something interesting that made everyone to look after its potential but, as far as applications are concerned, many could not invest in such an expensive product. As years passed by, the technology evolved, fabrication costs went down, and competition drove to more new 3D printing products. Nowadays, these are widely imployed in personal projets, engineering, education and a lot more. If you are looking to transform your imagination into reality, then the act of using these 3D pens is sure going to be fun for you. To know how these pens work, and which one is the best fit for you, we have compiled the top best 3D printing pens 2020.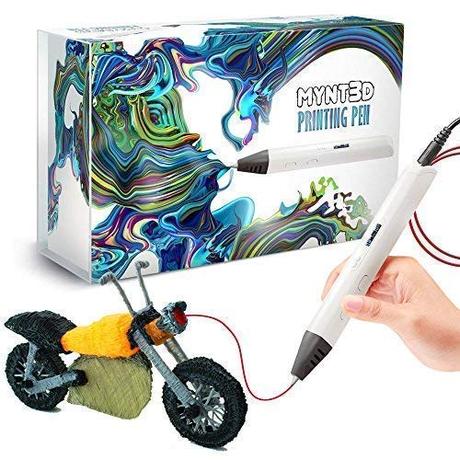 On the topmost position, we have a professional 3D printing pen from MYNT3D. It is ideal for professional engineers or artists. It works quite well and the in-built heating element gets the job done right. The pen employs a small LCD screen on one of its sides which shows the existing temperature. It has the two side buttons which enable the temperature to be adjusted. The product comes in a large box that includes everything that the user needs.
This pen understands that no one speed can cater to everyone. This is why it involves a step-less speed button that enables individuals to manipulate the speed of the extrusion as per their liking. A high rate of extrusion will get the job done as quickly as possible. You will be impressed by the design of this product. This ergonomic feature makes the pen efficient, and the ultra-slim exterior further adds to its ease in maneuverability.
It comes with the most impressive feature. The user has access to supply power by a USB cable. Also, with the use of a power bank, you can easily carry it around to create the magic wherever you want.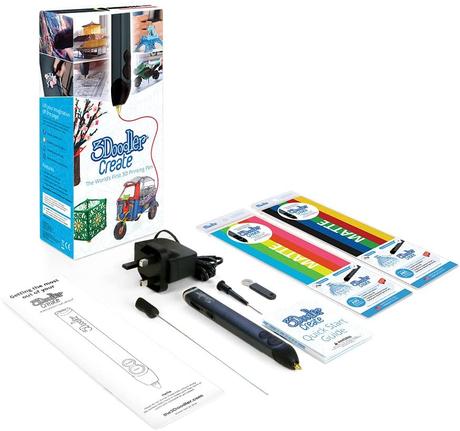 it is impossible to make a top 15, 3D printing pen list without including the brand which started it all. 3Doodler is the very first company to provide 3D pent its users. For many years, it is one of the best 3D printing pens 2020 available in the market. It has succeeded in enhancing the weakness of the original 3Doodler pen while maintaining all the good features. It comes with a comfortable grip so that the user can find it as a piece of cake.
Mostly, all 3D pens create a lot of noise after some time but don't need to worry if you are using the pen. This is because the designers have taken various steps to enhance the drive system of the product so that it can operate without any noise. The user also has access to choose from over 65 colours and an array of materials ranging from glossy to matte filaments. All in all, the output produced by the 3D pen has excellent quality.
3. Sl 300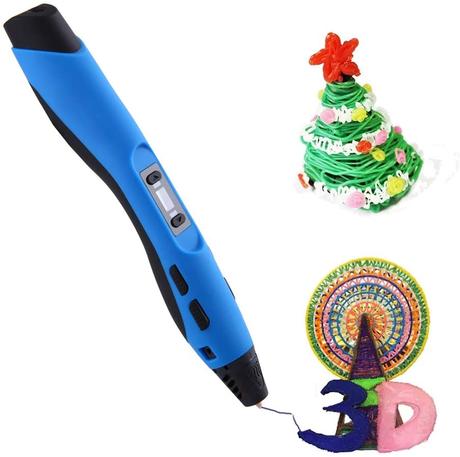 Up next we have sl300 3D printing pen which is lightweight and slim, thus making it convenient and easy to use. It is similar to a normal-looking pen which allows being more comfortable while working on a 3D project. The great thing about this product is that it comes with a ceramic nozzle which is safe as a copper nozzle that you find in other best 3D printing pens 2020.
It comes with simplified and accessible press buttons for easy 3D printing. Another value-added feature is that it comes with two temperature and two-speed setting controls. Moreover, it employs an ambient light bar that indicated when the device is turned on.
In addition to these features, it extrudes heated plastic that cools quickly into a solid-state and stable structure. Thus, allowing you to draw in 3D, freehand or on paper with ease. Overall, it is convenient, versatile and easy to use the device.
4. Scribbler 3D Printing Pen V3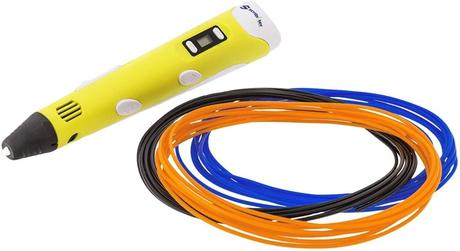 The Scribbler 3D pen is quite among the masses and best 3D printing pens 2020. It is an innovative yet creative version of its predecessor. This advanced Scribbler is not only better in performance but is good in its design as well. The first thing the user notices about this pen is its ergonomic design. The sleek and lightweight design makes it easy to use and ensures that the user experiences a comfortable grip throughout the usage.
When it comes to offering control and choices to the users, the Scribbler 3D Pen knows no bounds. It allows you to choose from seven colours. This means that your creativity is not limited by the lack of resources and is given the platform it requires to shine through. The pen not only lets you control the speed and temperature, but it takes it further by allowing users to select the filament as well. The option ranges from PLA to ABS.
Additionally, the 3D pen is equipped with an LED screen that enables you to monitor the temperature and speed of the filament being ejected. The LED also makes sure that you are aware of the settings all the time.
Moreover, the pen employs a heating system to melt the filament which cools down at a fast pace once it is ejected. This enables the users to draw in air and on all kinds of surfaces. If the budget isn't your concern, then you are sure to be satisfied with the amazing features and functionality of this product.
5. AtmosFlare 3D Pen Set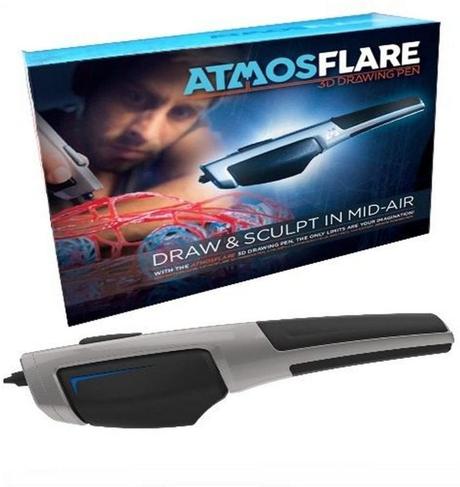 AtmostFlare 3D pens are different in terms of its design as compared to the rest of the items in our list. Though it's slightly bulky, but once you begin, it will be quiet easy to use. One of the great things about this product is its ability to being wireless.
This device is powered by a battery which means that you can design your 3D project without the hassle of a wire. Also, due to this feature, you can carry your pen wherever you go anytime as long as you have additional batteries to keep it working.
Apart from its impressive design, you will be amazed by looking at its outstanding features. It exploits special ink in the form of gel resin which immediately hardens when you expose the product in the UV light. If there is some residue left over, then the user can efficiently clean its surface using a hand sanitiser or rubbing alcohol. Moreover, the user has access to work with its different materials such as plastic, wood, metal pater and other materials. However, the beginners may find difficult to adjust during its first usage.
6.tech4kids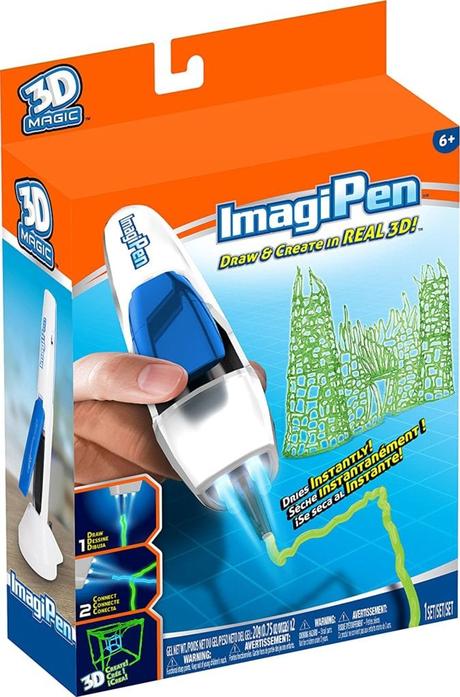 Up next, we have a 3D printing pen from a very reputed brand Leo Evo. It claims to design pen for both professionals as well as kids. It basically means that it has advanced features that would be appreciated by adults and professionals. It comes with various exciting features including speed, temperature adjustment and many more. So, whether you enjoy super-fast flow or gentle flow, this 3D pen can be adjusted to fit into your speed level.
By looking at its design, it proves to be stunning and versatile and supports both ABS and PLA filaments for diverse users. Coming to its features. The kids have access to design, paint, build and stem learning. This eco-friendly pen set comes with 30M PLA filament refills of 3 different colours and stencils. Moreover, the user gets a screen that displays all the information that one needs.
7. wacom pro


Are you looking for a 3D that suits your little ones? If so, you might consider having one from Kumar 3D pen. It proves to be worthy of your investment. Every user wants to have a product that can guarantee quality, durability and performance with excellent customer support. Excellent support is what Kumar offers. It designs a pen which is so easy to operate and thus, makes an ideal choice for kids. The manufacturer aims to ensure safety to the kids as well as durability of the product by including the features which turn off the pen if it not used till 5 minutes.
Coming to its operation, let's not forget that the pen makes no noise at the of work. This will be a source of convenience both for you and your kid. It can be used with 2 kinds of filament namely PLA and ABS. Although comparing the slim design of some other best 3D printing pens 2020, it is slightly on a bulky side.
8. smart 3d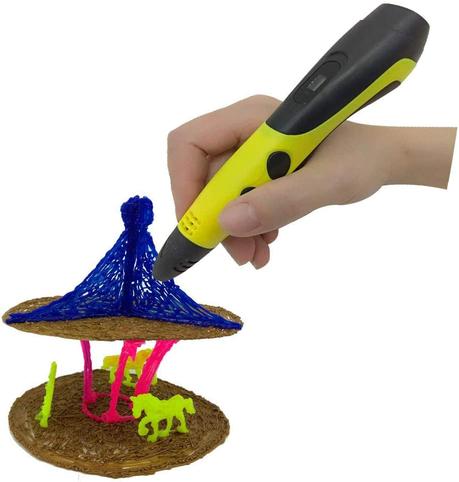 For the ones who are looking to invest in a cool ink 3D pen, then CreaoPop 3D pen might be worth buying. It's not like other ordinary 3D pens. Indeed, this powerful device is first of its kind. You may find that the other best 3D printing pens 2020 are thermoplastic but CreaoPop employs advanced technology that does not include heating system or melting plastic.
Rather than plastic, it utilizes a polymer so that the user can use the pens for a prolonged time. Since there is no heating element, you don't need to be concerned about burning your fingers from the hot device. When you are not spending your energy being cautious, you end up using it to be creative. Thus, the art you end up producing is likely to be much better.
It is powered by a battery so you can carry it anywhere with you and create the art on the go. Its polymer ink works well on all surfaces also you have an option to choose from a variety of colours. Although there is a huge catch, since it employs advanced technology, the price will be on a high-end side. Overall, for someone who can't bear the smell of the plastic, it will be a great alternative for you.
9. sodial

With value-added features, affordable price and stylish design, the Tech 3D printing pen has been successful in ticking all the right boxes. It is just not only functional but also looks great while performing. Although, aesthetics is not the only thing that the design got right. It is easy to to use and is user-friendly.
The pen comes with an LCD screen which displays information related to speed and temperature such information makes sure that the pen is capable to mold to the needs of the structure that you wish to make. As the pen works electrically, it plays a part in saving power by including an auto stand by mode. Also by minimizing the power consumption when idle, these features efficiently increase the lifespan of the product.
It exploits a jam detection mechanism which helps in unclogging your pen. Furthermore, the user can efficiently regulate the temperature, filament and the extrusion speed of the pen according to their preference. The filament is ABS and non-toxic which allows you and your kid to easily draw in the air. Anyone including hobbyists, newbie artist or another art lover can draw varied objects rapidly and seamlessly.
10. Dikale 3D Pen with included PLA Refills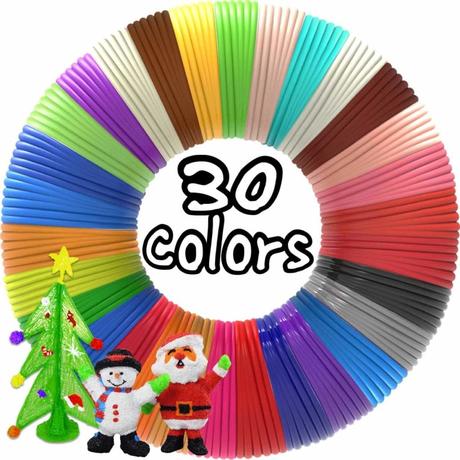 The basic 3D printing pen from Dikale lets you draw 3D objects in a portable package. It includes PLA filament refills for nonstop printings. The refill comes in 12 different colours to make it more fun for the kids. Apart from that, there are stencil ebooks for the ones who love to try different patterns.
It employs a safety design which makes the refill easy to remove and replace. It is made with an enhanced ceramic material to ensure greater reliability and longer service life. You need not worry about its refill material as it is non-toxic and non-irritating. This newer model from Dikale provides better scald protection as compared to its predecessor. Furthermore, it employs an intelligent temperature control feature which allows you to adjust the speeds according to your requirements.
This product is available at a very affordable price. Apart from having one for you, it can also be given as a gift on any occasion. It can also be used to make personalized gifts which are much more endearing than off-the-shelf presents.
11. dikale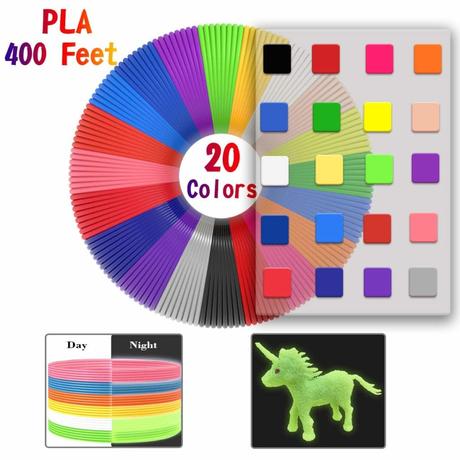 Here comes the other most recommended and economical pen that is marketed for both adults and kids. This amazing pen from Levin includes a curved design which improves handling band comfort for the user. It is one of the best gift choices for children and a piece of indispensable equipment for professionals, it can only be used as a fun toy but can also be used as a practical tool.
It is made with an eco-friendly ABS material and supplied by PLA filament refills that is non-toxic, non-irritating and completely derived from plants. It also provides better-sold performance with updates intelligent temperature control and fast heat dissipation technology.
Furthermore, it ensures non-clogging and high performance. Thanks to the aircraft-grade ceramic nozzle and a high-quality motor that makes sure that the output of the filament is seamless and stable. Unlike other best 3D printing pens 2020, it does not support the long-press button and comes with 3 speed and temperature controls. The LCD screen is there to display the chosen temperature and corresponding speed. It is versatile enough to create a wide range of projects. Although, you cannot expect professional quality at this price point.
12. Laasky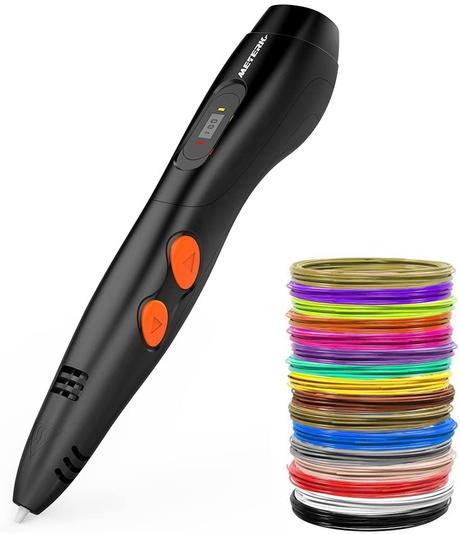 The AIO Robotics 3D Printing pen finds itself at the 12th position in our list here. It is a super smart 3D pen specially designed to make creative prints in 3D format seamlessly. In the hands of a dedicated hobbyist or expert artist, this awesome device can be used to bring thoughts and imaginations alive in reality view. It is the best 3D printing pen 2020, for classroom illustration and other stuff like that.
The product is made with a well-defined metal case throughout its body, giving it a classy appearance. The sleek and well-crafted body, allows you to firmly grip the 3D printing pen with ease and create stunning prints with high precision. It allows you to print using a PLA filament and enjoys using single degree temperature control.
AIO comes with a bright OLED display so that the user can view the speed and temperature level of the pen. You can efficiently monitor your pen performance from here. Also, when you will apply the pen to make some simple creations, you will notice that it does not make a sound like the other ones do. Although, it doesn't support ABS filament which can be quiet heartbreaking for some users.
13. 09b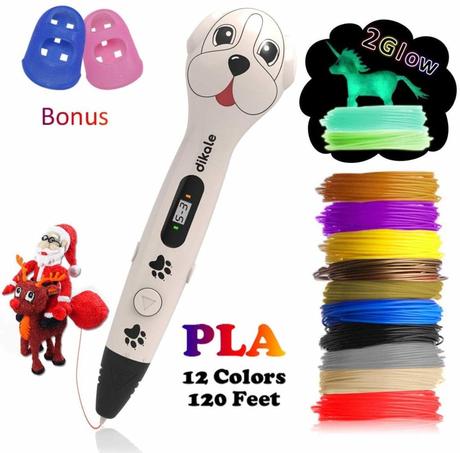 The ones who loves art and wants to be an aspiring artist, then getting yourself a DigiHero printing pen will play a good role in building up your career. It appears to be a perfect option to use for educational purposes. It comprises of a lightweight body that allows you to hold on the device firmly while applying it to make creations. It comes with 12 different colours PLA filaments which are 12 feet long.
DigiHero features a distinctive design and a sturdy body build which is well blended to fit into your palm efficiently. As it supports both ABS and PLA, you have access to choose between any one of two to create your designs. Also, these filaments are eco-friendly and considered safer by an expert 3D print hobbyist.
It employs a LED screen display where you get to monitor the temperature of your device and the extrusion speed while creating designs. There are three modes available to use on this device that is mainly low, medium, and high. Without any drawback, you can use this product on indoor as well as outdoor surfaces seamlessly. Moreover, it can be charged by your laptop or USB cable which is a great convenience for the users.
14. TipEye Smart 3D Pen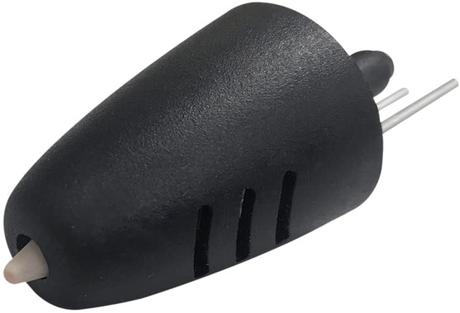 From adults to kids, professionals to hobbyists, this smart 3D printing pen will sure fit your budget and requirements. Assuring safety for the children, its outer case is made with acrylic and aircraft-grade aluminum. The acrylic maintains the temperature of the pen so that it doesn't burn the hands of kids and they can comfortably use to create creative designs throughout the usage.
It employs PLA filament which is the safest type of plastic even for kids. The filament is non-toxic, biodegradable and eco-friendly. You will have access to adjust the speed and temperature according to your preference. These temperature and speed adjustments will be displaced through an OLED screen. Overall, it is super comfortable and very lightweight and easy to use around.
15. 3doodler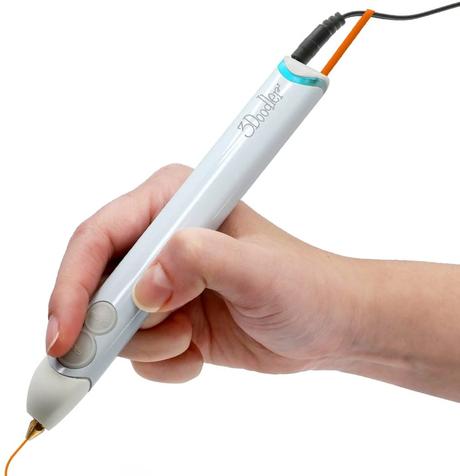 Lix is the last pick from the best 3D printing pens 2020. Though it's listed last on this list, but it doesn't mean that it is less than others. It is the perfect tool for hobbyist, architects, stylists, designers, 3D creators and everyone that love reality artworks. It is a perfect pick for anyone who is looking to take their profession to another level in a stylish way. It comes with a stunning and sleek design which makes it eye-catching among others.
Every feature that you find in other printing pen is all enhanced in this model to ensure swift usage and optimal stability. Its sleek body is designed with ionized aluminum material all through for ensuring long lifetime usage. It never allows you to experience any sort of jamming of filaments due to its unclogging accessibility. Moreover, it supports two-speed control buttons which allows you to adjust the filament extrusion speed according to your need. In a nutshell, it is a very portable and versatile device to make stunning creations.
Conclusion
This 3D technology can provide the best power to design stunning 3D objects. Whether you are a professional artist or just enting into the world of designs, these top 15 pens are sure going to help you in deciding which best 3D printing pens 2020 will be a perfect fit for you. Before investing in one, make sure that you look into its all functions and performance including the type of filament, adjustment of speed and temperature, type of material, availability of LED display and many more. These pens are sure going to convert your dream into reality.