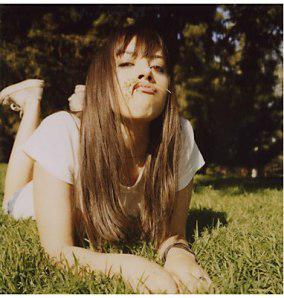 04 . Aubrey Plaza . Even though Plaza just broke out onto the scene recently with her role as April the Intern on Parks & Recreation, she's already one of my favorite comedians. Her impression of Sarah Silverman (which can be found here) is spot-on, and her stand-up in general is hilarious. I love the descriptions that the directors and producers at Parks and Rec give of Aubrey – that there's something about her that just makes them feel they need to entertain her and make her laugh – that mild discomfort that comes with awkward silence.
It feels like she's comfortable with who she is and confident in her material, which is always great. She's got some diversity in her background – her dad's Puerto Rican.
I love that Aubrey comes from the same background I do – interning. She was even once an NBC Page – Plaza grew up as an SNL fan, and became an intern for them in Fey's last year. It's a solid showing that, if you keep working your way up the ladder, you'll eventually get there.
Aubrey Plaza Quotes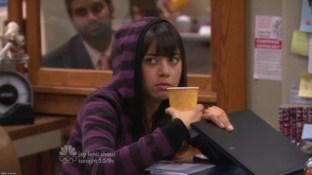 "I've seen really great live female standups do awesome material that has nothing to do with being a woman and being hot. Then they go on talk shows and do jokes about just being a girl. And my feeling, is, Why? Just do your normal set. Don't make it about that and then people won't think of you like that."
"When you improvise, you work off the laughs from the audience, but when you step on stage to do standup, it's silent. But most of the time [the audience] wants you to succeed. Unless you do a show for a bunch of drunk people who want to make fun of you—then you kind of have to throw your set out the window and just deal with what's in front of you."