If you are looking for young entrepreneur blogs, look no further. Here are the top 10 young entrepreneur blog currently on the internet. Be sure to check them out.

Under30CEO
Under30CEO.com is one of the best young entrepreneur blogs out there. As the name suggests it is for people already CEO's at a young age or those who are aspiring to be young CEOs. They pride themselves for reaching out to young, ambitious people. This blog is helping the new generation reach their goals and become successful in both spheres – business and in life.

QuickSprout
It has been over 2 years since I have been following this blog of young entrepreneur Neil Patel. It is the internets wittiest and smartest entrepreneur blog. The posts are usually long and entertaining with truck loads of wisdom and knowledge. If you have still not started reading it. Start is today. Visit Quicksprout.com.

YoungEntrepreneur
As the name goes, the blog is for young entrepreneurs. It started off as a simple blog. Today, it is a powerhouse of continuous information for young entrepreneurs. It regularly features useful articles, interviews with well-known personalities, FAQs etc. It has also included a Forum in the site. A good resource for entrepreneurs. This blog is started by Torbet brothers. Visit site.

Income Diary
Michael Dunlop is dyslexic and that definitely does not stop him from running one of the most popular young entrepreneur blogs online. While the blog mainly talk about how you can make money off your blog, IncomeDiary also a great resource for entrepreneurs.

Mixergy
A very interesting name for a super blog. Andrew Warner has done a great job in creating a valuable online resource for entrepreneurs. He has uploaded a large number of video interviews with the best and the most successful entrepreneurs we have seen. And they are all insightful, guaranteed to help you and learn something new off it. Mixergy.com.

IWillTeachYouToBeRich
Iwilltechyoutoberich is a blog by Ramit Sethi. This is his blog for young entrepreneurs where he writes a lot about personal experiences as well as new tips that you can use.  Ramit is a Stanford graduate, where he got his undergrad and master's degrees and studied technology and psychology. He co-founded PBwiki, a venture-backed startup.

INC.
Their blog is the extension of their extremely popular print magazine. Much like Entrepreneur magazine. It is ideal for young entrepreneurs, since Inc. gets one of the most seasoned entrepreneurs we have seen to write and share their views, tips on the blog.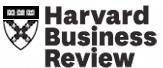 Harvard Business Review
The HBR blog features various business studies undertaken at the Harvard Business School. They often feature well-researched case studies that young entrepreneurs can take advantage of in their own endeavors.

Young Upstarts
Youngupstarts is a blog run by a PR professional as a channel to feature and highlight the work of young entrepreneurs. They focus on small business stories, entrepreneurship, intrapreneurship, social causes as well as new ideas that help make our world a better place. Hats off to Daniel Goh for a great resource to young minds who are looking at entrepreneurship.

EpicLaunch
A blog on how to kick start your business started by Ben Lang has quickly become a very mature project. Today, it has many contributors to the blog who write articles that are useful for entrepreneurs and hacks on how you can be more efficient as a young entrepreneur. A good blog and one to watch out!