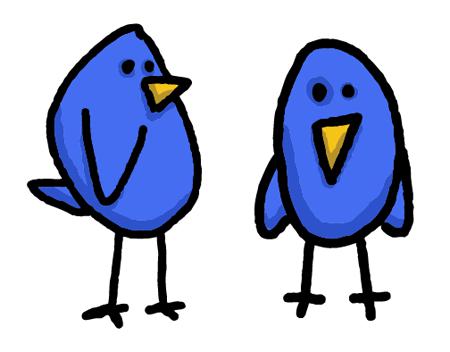 Follow me... Please?
One of the tacit rules of Twitter is: "I'll follow you if you follow me." Sure, that's the polite way of Twittering, but realistically, it isn't going to happen. Sometimes the old "it's not you, it's me" excuse holds true: The person or company you just started following is a super-star tweep with a thousand million followers (or thereabouts), and either they can't keep up with follow-backs, or they're just too arrogant to put in the time.
But most often, (and I hate to be the one to break this to you), you aren't getting follow-backs because of you. Here are a few reasons why you might not be getting the return follows you're hoping for.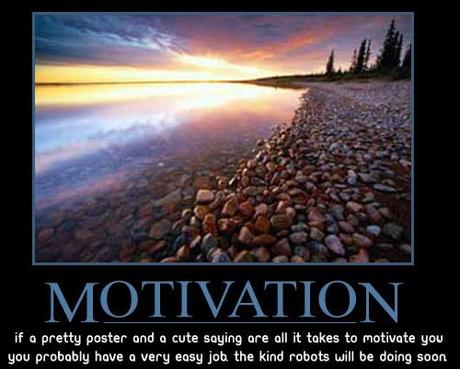 Inspire me with something new, not a recycled centuries-old quote.
10. All you tweet is motivational quotes. If I want to know what Ralph Waldo Emerson or Gandhi said about persevering in tough times or the benefits of meditation, then by gum, I'll look it up myself, because I am just that resourceful. Every now and then, a lesser-known quote that is somehow related to your topic of conversation is peachy keen, jelly bean, but please don't inundate me with them. I'm looking for something fresh: a new perspective, a unique idea, or a thought-provoking question. Motivational quotes are the exact opposite of all of those things. So, get off your soapbox and make your own impact on the world.
9. Your following-to-follower ratio is way too low. Now, I'm not asking you to do any math here (I of all people wouldn't ask you to do that) but just take a quick look at your numbers. How many people are you following? How many people are following you? If the latter is much higher than the former, you'll probably come off as a social media snob. There are gazillions of tweeps out there you can follow, and it's likely some of them will even interest you. Just take a few minutes every day and find them. Twitter is all about community, and if you're the recluse who never comes out to play, well… we're going to talk about you. Oh, and, we probably won't follow you, either.
8. You tweet too little. If your last tweet was three months ago, that doesn't really inspire me to follow you. Why are you on Twitter, anyway? If you're there just because everyone else is doing it, you're not going to get anything out of it — and neither will I.
7. You tweet too much. I have no desire to follow anyone who tweets 57 times an hour. Who can do that, anyway? Either you need to get a social life with some three-dimensional people, or your social media is so automated that there's no personality and no interaction. Plus, it's just annoying to see my entire home screen filled up with what are probably useless posts from the same person. Remember, it's all about quality, not quantity (and please, do not tweet that quote).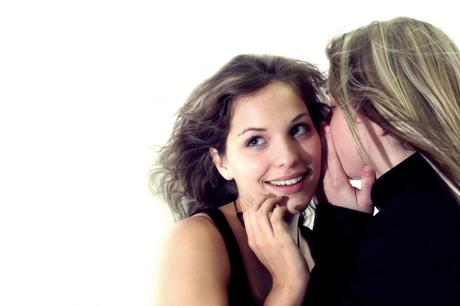 I'm not telling you what we're talking about.
6. All (or most) of your tweets are conversations that 98% of your followers aren't a privy to. My high school friends used to call this phenomenon a "convo bubble": conversing with select few individuals while there's a whole group of people standing around with confused looks on their faces. Another term for this is a "secret." There's an appropriate place to conduct a "convo bubble" and Twitter ain't it. Might I recommend a personalized e-mail or an old-fashioned in-person discussion over drinks after work?
Stay tuned for Part 2 of Why You're Not Getting Follow-Backs… In the meantime, please share some other reasons why you would opt not to follow back a fellow Tweep!
To Be Continued…