Every ecommerce company needs to start of with the ability to accept payments online and payment gateway facilitates it. In India, with the boom in ecommerce sector, more and more entrepreneurs are looking for a reliable payment gateway to integrate with their online store. This post is a list of the same.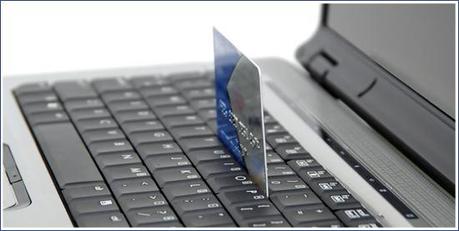 What is a Payment Gateway
Payment gateway is a third-party facilitator which allows you to accept payments from your customer online. A payment gateway will usually have an array of payment options, which are as follows:
Credit Card/Debit Cards
Net-banking
Cash cards
So when the customer checks out from an online store, he can choose the option which he finds most convenient and pay you. In a way, the payment gateway acts as a bridge between your store and a bank so that your customer can transact peacefully. In lieu for the service, the payment gateway charges you a TDR (Transaction Discount Rate) on the transaction amount.
Top Payment Gateways in India
CCAvenue is the best payment gateway option for most. First off, their brand value and reputation is top-notch which makes them the leading player in this area. They have a huge list of bank tie-ups which ensures that no customer abandons cart because of lack of their preferred payment method. Of course, they are a premium service and used to charge high commissions but with competition heating up among payment gateway companies they have drastically reduced the commission they charge per transaction.
DirecPay
DirecPay is another popular option for ecommerce startups with commission rates on every transaction that are more competitive than CCAvenue. They are run by Timesofmoney. Chances are if you run a store on Shopify or other international ecommerce softwares then you can most easily integrate Direcpay payment gateway. At the time being, using this service you can offer your customer payments via 3 major credit cards, 51 debit cards and 35 Net Banking Platforms.
EBS offers payment options for most banks and cards, but not as many are supported as the Direcpay or CCAvenue gateway. However, in their plans the maximum TDR they charge is of 5% and minimum is of 3.25% which make it an attractive option for ecommerce entrepreneurs. It is perfect for small to medium sized businesses to go online. However, the downside is that the one-time setup fee is as high as any of the more renowned payment gateways.
PayU is an international payment gateway provider in many countries including India. There TDR ranges from 4.9% to 2.75% depending on the plan you choose while setting up your account with them. Customers transacting on PayU have an option to pay via Credit or Debit card for more than 50 banks and via net banking for major banks of the country. The plus point of PayU is the low setup fee they charge, you can enroll with them for as low as Rs 6000.
CitrusPay is growing in popularity among ecommerce players in India. Major companies such as Indiatimes Shopping, Yebhi, BeStylish etc. already use them. This makes it a very reliable and trustworthy payment gateway partner for any site. They allow all popular payment options in one go, including credit, debit, Netbanking, COD.
IndiaPay
Using IndiaPay to power your online store transactions is another option you have. But they are not too popular since they only offer you options to offer Credit Cards, Debit Cards or Prepaid Cards.
ICICI Payseal
The ICICI Payment Gateway can be a bit expensive on your pockets and would not be recommended for startups. They have an initial setup of Rs 50,000. A further Rs 10,00,000 needs to be maintained as a security deposit with them. Currently, they offer net banking facilities for the following banks – ICICI Bank, HDFC Bank, AxisBank, State Bank of India, Yes Bank and Citibank. You can apply for ICICI Payseal by contacting your nearest ICICI branch.
HDFC Payment Gateway
This is an online payment gateway service by HDFC bank. Using this payment gateway you can  accept all Visa and MasterCard cards. However, this is again not as flexible or as cheap as CCAvenue, DirecPay etc. It is a rather rigid structure that they have opted for merchants and you will struggle if you want to offer the complete range of Indian banks and payment options to your customer. Again, to apply for HDFC payment gateway you will have to contact your nearest branch.
Agreed, that they are not the most well-known payment gateway in India. But they are worth a mention The USP of Transecute is that you can withdraw your balance anytime unlike other services where your payments are scheduled on monthly or bi-monthly basis. They charge a flat TDR of 5% on all transactions made at your site.
The 10th one is still pending. I really could not find one worth mentioning. So once there is, it should be posted here. Looking forward to the Flipkart payment gateway which has been in talk for the last few months, if they do roll it out then it would make it.
This is the best list of payment gateways in India that you can find on the internet as of date and I sincerely hope that it is helpful. Additional comments would be welcome.
Who Read This Post, Also Read:
5 Advantages of Facebook Ads Over Google Ads
Top 10 Free eCommerce Platforms