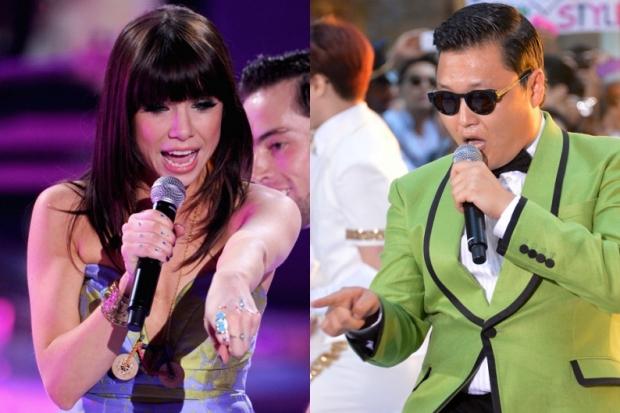 Are these people invited to your wedding?
As we mentioned yesterday, we recently concluded our annual survey of just marrieds and about-to-be marrieds to see what's going to be big at 2013 weddings. One of the questions we always ask is what's on your "Must Hear" list for your wedding. Here are the top 10 most popular answers.
Don't Stop Believing – Journey
Dancing in the Moonlight – King Harvest
Everything – Michael Bublé
Call Me Maybe – Carly Rae Jepsen
Brown Eyed Girl – Van Morrison
Paradise – Coldplay
Love Story – Taylor Swift
Better Together – Jack Johnson
We Found Love – Rihanna
Party in the U.S.A. – Miley Cyrus
What's on your must play list for your wedding? Anything on here on your Do NOT Play list? Share your thoughts in the comments.
Want to see more results? Check out our Press Release.