We began writing some wacky stories here at Fresh Infos about a year ago.  Along the past couple of months, thousands of people came over here to check them out (more than 300k visitors). Our website even ranked on the top of Google search results for some of those stories. To sum things up, we kicked-ass. Here's the top 10 stories that attracted the most visitors to our website. I think you should read them because we have more where that came from.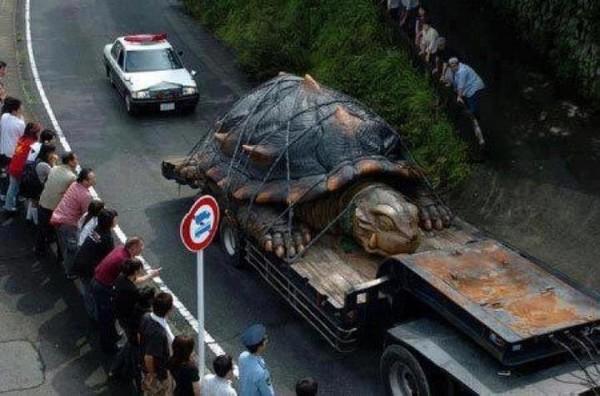 Double Barrel Hand Gun: Show No Mercy
Story about the hand gun with two barrels went viral all over the Internet earlier this year. And a lot of people are still coming over here to read about it. If you haven't seen it yet. Go ahead. read it.
Real Flying Dragon Discovered In Indonesia
This was one of my most successful stories ever made. This went viral on Twitter and even managed to start a new trend.
Meet Dakota Rose, A Real Life teen Barbie
This managed to stir-up some controversies earlier this year when a girl showed her-self as a real-life barbie. But then few other girls also came out looking the same way. Things got weird.
Skyrim Dragonborn Helmet Replica Now On Sale
Geeky gamers came over here to check out this awesome replica. Sadly, it got sold-out very quickly.
The AAC HONEY BADGER: A Tactical Badass Enters The Weapons World
My good friend, Lorenc Berisha wrote this for me. Thousands of people came over here to check it out.
Florence Colgate: The Girl Who Has The World's Most Perfect Face
Story about this girl went viral because of her beautiful face. Analysts have said that she has the most perfect face in the world.
AK-47 With A Chainsaw Bayonet: Ready For The Apocalypse
This gun was amazing. It's kinda weird but looked awesome. Lots of the apocalypse preppers were interested in this weapon.
Photos And Videos Of The Miami Zombie Revealed
Remember the story about that face-eating zombie in Miami? Yeah, that story freaked out a lot of people around the world. Some even thought that it's the beginning of the Zombie Apocalypse. This is a graphic photo of that crime scene.
"World's Largest Tortoise Found In Amazon" Facebook Hoax Goes Viral
Type in "worlds largest tortoise" onto Google and you'll see this story popping out. A lot of people fooled themselves over a fake story that went viral on Facebook. And I'm glad to show at least few of those people the truth.
Creepy Leaf-Nosed Bat Found In Vietnam 
Story about the new Bat species attracted a lot of a lot of curious visitors over here. This was a great new discovery from the animal kingdom.
(All the images, trademarks, logo's shown on this post are the property of their respective owners)
Roshan Jerad Perera