Here we are discussing Best White board animation apps Android/ iPhone 2019 which are for those who want to teach students remotely. These applications will also prove useful for many brainstorming ideas. When you create your videos on these apps, students will able to brainstorm a topic, jot down ideas and many more.
also check-  best animation software /  best movie download apps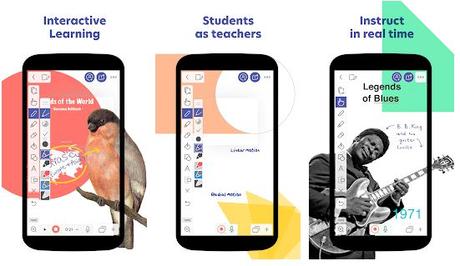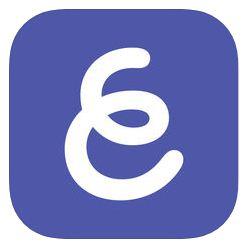 This application is probably the best whiteboard animation app Android/ iPhone 2019 and is the most popular whiteboard app for iPhone. On opening this application, you will see 4 different options which are New, In view, Join and share. You can also collaborate this application with other users and can brainstorm on a single piece of the whiteboard. The interface of this application is similar to other white board animation application but it includes more tools as compare to others. This application allows users to import multimedia and documents. It allows users to integrate and connect seamlessly with Google drive and it also supports Apple pencil and iPad pro. This application has feature of real time collaboration.
2. FlipaClip- Cartoon animation Android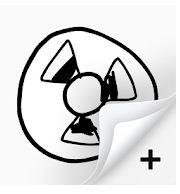 This application is best white board animation application app Android 2019 and it will allow users to make animation easily. This application has feature of audio recording, audio import and audio library. This application also has feature of onion layers and drawing layers. It has many more features like animation timeline, frames manager, drawing tools and text tolls. It also allow users to build animation videos and lets you to share animation videos via YouTube, Facebook, Tumblr, Instagram and many more.
3. Educreations iPhone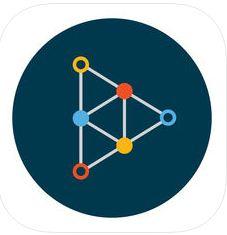 It is also one of the best whiteboard animation app iPhone 2019 and is unique and interactive whiteboard tool which is simple along with powerful app. This application is basically designed for digital classrooms and in it, lessons sync automatically between students and teachers. You can also share your created video via emails, facebook and many more.
4. VideoScribe Anywhere iPhone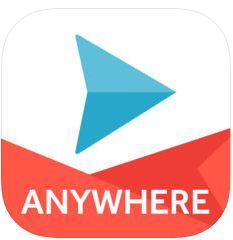 Download this application now and create whiteboard animation quickly and easily. You need only to add images and text to canvas and this app will magically turn them into powerful animated video. It has many more features also.
5. Whiteboard Android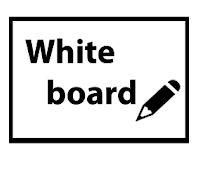 This application is easy to use and is for those who are looking for clean white board app for Android device. On opening this application, you will see a plain white canvass which occupies 90% of your screen. On the top of home page, there are options to select various colours, pens and effects and it also allows you to change the background colour, type text and much more. This application also possesses the feature of one click undo button in case of any mistakes. In this application, you can also import photos from gallery and there is no support for videos. This application contains ads but you can put your phone to offline mode in order to get rid of irritating ads. This application has feature of auto save and allows you to change background color. Overall this application is helpful application for simple tasks like drawing or jotting down ideas.
6. LiveBoard Interactive Whiteboard Android/ Iphone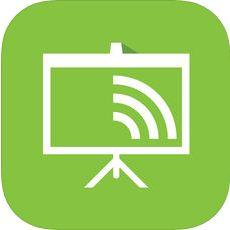 This app is best white board app Android/ iPhone 2019 and contains lots of innovative features. This app lets a real time and good quality collaboration with other users. On opening this application, you will sample white boards and allows you to create your own by just tapping on green plus button at the bottom right. This application can automatically switches to landscape mode and its white board layout looks exactly similar to above whiteboard app. In this application, major part of the screen is white canvas with lots of drawing options to the left. This application has feature of layer support. This application has real time collaboration and has feature in app chat and broadcast.
7. Ziteboard Android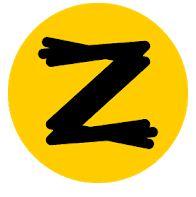 It is another Android application which is shareable, real time and works well on all smart phone and tablets. This application lets users to publish their design/ boards on the web and thus allows other people can view them without the ability in order to join or edit them. This application allows users to save board on the web and has a bonus feature of Google chrome extension. This application also allows you to sync screen with mirror view and it uses vector graphics technology which makes it truly zoom able.
8. Animation Desk – Make your Animation and cartoon Android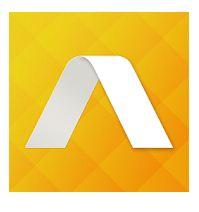 This application provides you an intuitive drawing environment for animation creation and it allows users to create animation, draw cartoons and some light sketching when you are on the go. It has friendly interface and has features to create and blend multiple levels of animation. It includes various painting tools and has adjustable size and opacity for brushes and eraser.
9. Squigl Android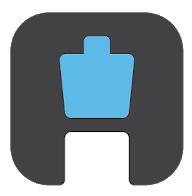 It is another good whiteboard animation app which allows everybody to create outstanding whiteboard videos in minutes. It allows users to type or paste text into application and it can also find glyphs, animated images in order to automatically stitch together in video. In this application, you can also change or remove and can also add new glyphs and can even draw your own glyphs. In it, you can record your own voice and also have option to use one of the human like machine voices provide. It contains images and videos clips in your videos and many more.
10. Whiteboard- Draw Paint Doodle Android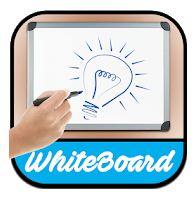 It is a fun drawing tool which can convert your device into real time whiteboard. This application comes with three modes and that is white board, kid board and doodle desk. You can personalize each type of modes in order to get maximum use of your screen.
Conclusion
So these are Best White board animation apps Android/ iPhone 2019 which are for those who want to teach students remotely. Hope you find this article interesting. Please do like and share and also share your opinion about above listed apps via comments.
Thank you