Are you bored of your regular keyboards? Do you want to type faster and want to have new experience with your typing text and whatsapp messages? If yes than read this article till end as in this article, we are talking about Best keyboard Apps Android/ iPhone 2019 which will allow you to type fast and also allow you sent GIFs, emojis and many type of stickers to express your felling well. These apps will provide you next level of typing experience. Have these apps now!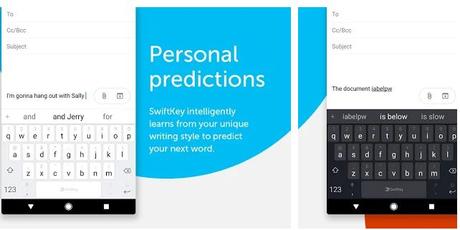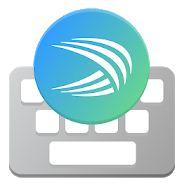 This is the Best Keyboard App Android/ iPhone 2019 and this keyboard is full of GIFs, Emojis and stickers for messaging. This is a type of intelligent keyboard which will learn your writing style so that you can type fast. With this app, you can type, text and can also send GIFs, emojis and stickers. This app will always try to learn and adapt to match your unique way of typing and will also learn your slang, nicknames and all your most used emojis. This app will provide you autocorrect which will actually work and helpful prediction so that you can get your point across fast without any error. This app will cater to all typing taste and it comes with free design and free themes to suit every style. Have this app now and type faster!
2. Emoji Keyboard Cute Emoticons – Themes, GIF, Emoji Android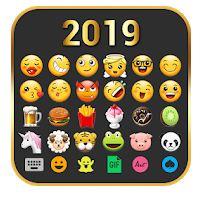 This app is Best keyboard app android 2019 and it has up to date emojis, gifs, word prediction, auto correct and also swipe typing. This keyboard app makes easy to share fancy stickers, and smiley faces anywhere with the help of SMS, emails, any social apps like facebook, whatsapp and any other. This app contains more than 1000 keyboard themes and keyboard customization. Have this app now and type with your emotions!
3. Google Indic Keyboard Android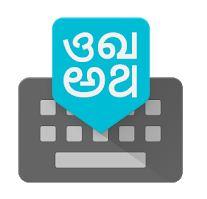 This app is Best Keyboard App Android 2019 and this app lets you to type messages, and update on social networks or also to compose emails in your own native language. This app includes many languages keyboards like English Keyboard, Assamese Keyboard, Bengali Keyboard, Guajarati Keyboard, Hindi Keyboard, Kannada Keyboard, Malayalam Keyboard, Marathi Keyboard, Odia Keyboard, Punjabi Keyboard, Tamil Keyboard, and also Telugu Keyboard. This app also supports different modes of input. This app has transliteration mode that is you can get output in your native language by spelling out the pronunciation by using English letters. Have this app now.
4. Gboard – The Google Keyboard iPhone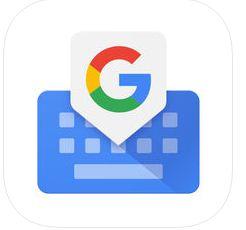 This app is Best Keyboard App iPhone 2019 and this app has all the things which you would expect from great keyboard app as it has GIFs, Emojis and Glide typing and also has Google search feature built in. With this keyboard app, you can search and send anything from Google and can also search for GIFs, emojis and many more. Have this app!
5. Fancykey – Keyboard themes iPhone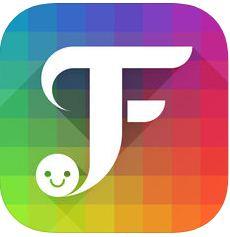 This app is also Best keyboard app iPhone 2019 and it is fully customizable keyboard. This keyboard will suit every user's personality and it has feature of swipe input method with accurate prediction. This app has more than 50 themes and you can also set your image as theme. This app has several amazing fonts to display on keyboard and it has advance auto correct engine. This app will show you emoticons keyboard, emojis and auto suggest emojis as you type. Have this app now and customize your conversation!
6. My Photo Keyboard Android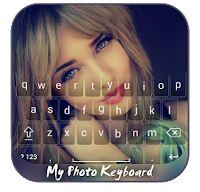 This app is also Best Keyboard App Android 2019 and this app allow you to set your photo as keyboard background. This app is tool to customize your android keyboard with beautiful themes which you like. This is a stunning application in which you can set your photo as keyboard background. This app also provides you different languages, themes, font style, dictionaries and settings. This keyboard has more than 500 new GIFs and also more than 1000 cool stickers and emoji arts. Download this app for better chat with your friend.
7. Fast Typing Keyboard Android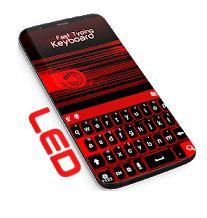 This is also great app and it will completely change the way you are typing your messages. You can customize your keyboard with amazing fonts and fun sound. You can also set your picture as your keyboard background. This app includes tons of emojis and stickers to express yourself. This amazing app has all the latest design themes and stickers. Download this great app now and enjoy the way you type message and chat with your family, and your friend and have fun with this new keyboard theme app.
8. New 2019 Keyboard Android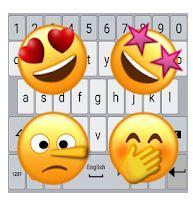 This is also good app and this app comes with new bigger keys and also with new emojis and has many customization options. In this app, you can swipe the space bar from side to side for switching between different language keyboards. All you need is to long switch on the enter key in order to get into keyboard setting. You can also long press on any key for any other additional character. This app allows you to choose your theme from many of its themes. You can also adjust the size of keys and can also change the sound and vibration of typing. It also has dictionary setting.
9. Emoji Keyboard 2019 Android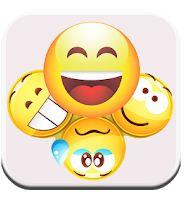 This is cool emoji keyboard which comes with amazing emoji, themes and fun stickers. This application is entirely free and it also works with non rooted device. This app is very good with text messaging and also other social chat applications. This app has beautiful collection of rose theme, love theme, chocolate theme, lemon theme, gold theme and many more collection. This is amazing application and it has HD colourful emojis and emotions and also different color theme. Have this app now and enjoy its many more features.
10. Red Black 2019 Keyboard Android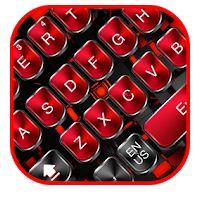 Have this app now and enjoy your fast typing with this amazing app. This app will make your phone special and look cool. This app will provide you unique and fun typing experience. This app will also provide you awesome functions and effects. This app includes more than 4,000 keyboard themes and also include various categories of animals, glitters, tech, nature, cute ones, cartoons, love, flowers, luxury, business, cool style, simple type, business, sports, special for girls etc.
Conclusion
So these are Best keyboard Apps Android/ iPhone 2019 which will allow you to type fast and also allow you sent GIFs, emojis and many type of stickers to express your felling well. Hope you find this article interesting. Please like, share and don't forget to comment us which app you like the most.
Thank you