Hey guy's are you need best hairstyle apps for Android/iOS 2018 Hair is the most important part of the body which a person notices in other. Hairstyle changes your look totally and gives you a different persona. These are some of the best hairstyle apps available for you online and you are just one click away from downloading them. These are the latest and updated apps. They do not require much space in your device. These apps have the best images and in those images are of the best hairstyle for people of all ages. They are highly compatible with Android and iOS. Once you download them you just won't regret the fact of downloading them. Here are the best apps mentioned for you online.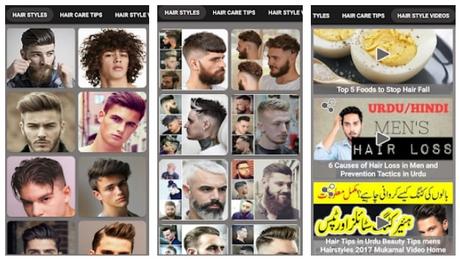 1.Boys Men Hairstyles and Haircut Designs 2018 android / iphone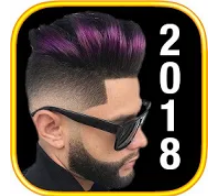 This app has the latest 1000+ hairstyles for men. You can easily download this app and you can be updated with latest hairdos like layered, fade, Mohawk, etc and even the retro hairstyles. This app provides you with a precise description in regarding short, medium and long hair for men. Just show the desired haircut to your barber and get ready to rock the world with your new hairstyle. Be the new trendsetter. Android users download this app now.
2.Boy Hairstyles 2018-2019 – Best Haircut Ideas android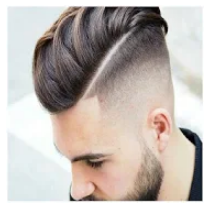 An amazing app for all the men out there who wants to look the best with the most notable thing on your body which is hair. This app is so good and absolutely new. It is updated with all the latest hairstyles for men. You have a wide range of hairdos to choose from. From curly to straight, from short to long every length and every inch is stated in the description of this app with a proper picture too with it. Android friendly.
3.Latest Boys Hair Style 2018 android / iphone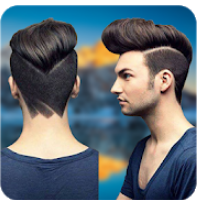 Hairstyle changes with every passing year and this particular app have the best types of hairstyle from all over the world for men. This app actually provides you with different types of hairdo. Spike, undercut, layered, Mohawk, long, curly wavy hairstyles etc are there with proper HD quality photographs and even tutorial are present for you to have a more clear look of the hairstyle. Complementary moustaches and beard styles are there for you too. Android users download it now.
4.Men hairstyles 2018 android / iphone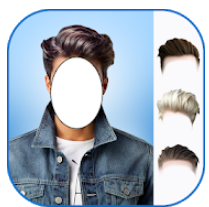 Totally android friendly app with amazing features like zooming in to see the minute detail of haircut and styling. The picture quality is too good and is in HD. It is a free app and is easy to use. It has a fast downloading feature too. It is not important to have internet access while using this app, it works offline as well. You can easily share pictures and even save them in your device. All the hairstyles are for men and boys. It also provides you with image and video tutorials. Go ahead and impress people with your look. Android users download this fine app now.
5.Latest Boys Hairstyle 2018 android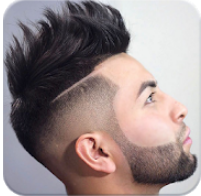 Previously men were not that worried about this hairdo but now they want to look the best by having the best of best hairstyling, moustaches and beard. As the name suggests this app has the latest hairstyles for men and boys. You will get good and stylish hairstyles from all over the world. By downloading this app you can easily adopt new hair styling every day and get appreciation from your friends. Android friendly.
6.Cute Girls Hair Styles 2018 android / iphone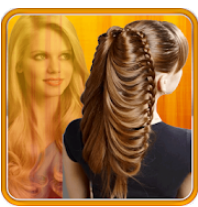 You can easily download this app and make the most use of it. Stylish and cool hairstyles are available for you on this app. You just won't regret downloading this amazing app with lovely hairstyles. It has a different category for each style like school hairstyles, simple hairstyles, prom hairstyles, curly hairstyles, etc. This app is very easy to use and has good picture quality in it. Best fits android users.
7.Girls HairStyles HD New 2018 android / iphone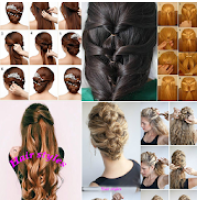 Little girls, teenagers, young ladies and ladies you all are really lucky to have this app for free on your android devices. This app includes all the hairstyles which one desires. Zoom in and zoom out the images for a better look at the hairstyle. Share it with your friends and save the best ones. It not only has the latest hairdo but also the old ones for maintaining the balance and allowing people to choose from a wide range of hairstyles for the day. HD quality of pictures is there for you in this app. The best hairstyles can be added to the favourite list category. Android Friendly.
8.Man Hair Style 2018 android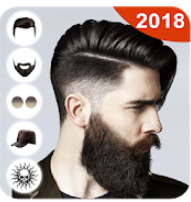 The images in this app are of HD quality which allows a person to zoom and see the type of styling and the haircut done. You have the latest, trendy hairdos in this app with proper names in it. Short, long or medium haircuts and styling are available for all. iOS users you are very lucky to have this app for free. Download it now.
9.Hairstyle photos and videos iphone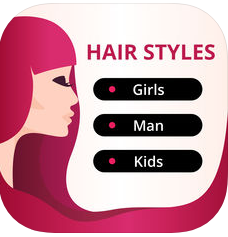 It's the best app so far. You can have different hairstyles for people of all ages kids teenagers and adults. There are photos and video tutorial in this app for you to make a hairstyle on your own. Easy to use and easy to understand. Choose your favourite hairstyle and make it own. Best fits iOS users.
10.Latest Hairstyle/ Beard iphone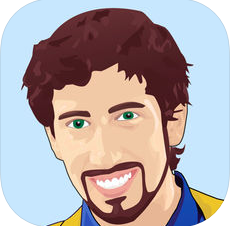 Boys and men get ready to download the best app that provides you with the best and the latest hairstyles with name and pictures. There are 2000+ images waiting for you to get explored and then apply it on yourselves. Explore from the wide range of cool and trendy hairstyles like Mohawk, spikes, coloured hair, straight and even get beard styles on this app. iOS friendly.
Conclusion
So guy's best Hairstyle apps android/iphone 2018 mentioned here are the best apps for all the boys and girls men and women to see and try them out. These were some of the latest hairstyles apps 2018 available for you. Hairstyle apps really make it easy to find trendy hairdo and see if it suits us or not. These were some of the best for your Android and iOS phones. If you found the information good then please share and comment. Thank you.