Hey guy's are you searching for best Hair Clipper apps android/iphone 2018
If you are bored with your life and want to have some fun then download this Hair clipper app to fool your friends. This Pranking app is made to add some fun in life. Hair clipper app is full of enjoyment that can be done with anyone. This childish app kills the dull and boring time in a person's life. You can prank your friends from these apps and then both can laugh and have a good time. These are the best hair clipper apps for Android and iOS users which can be downloaded for free.
1.Electric Trimmer Prank: Hair Clipper Sound  android / iphone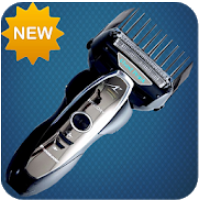 This trending application uses the proximity sensor of your mobile phone to make the hair trimming prank sound more real and good. You can prank your friends with this amazing app. Just start the trimmer, bring it close to your friends and it will feel as if the haircut is happening for real. Trick people around you and have a good entertainment. Download now on your Android devices.
2.Electric fader(Hair clipper)  iphone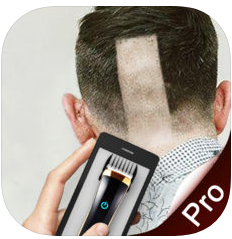 application has an amazing feature of 10 different types of sound. It even has a vibration which allows us to feel as if we are using an actual trimmer to shave the hair. Your friends will get scared and run which is good enough to have a good laugh. Download this app from app store all you iPhone users and enjoy.
3.Hair Clipper android / iphone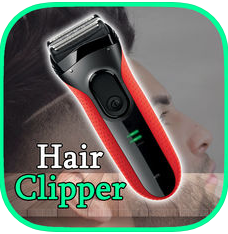 You will love this app as it has 10 different sounds of a hair trimmer. It even has a vibration in it to make it feel real. This app is full of fun and excitement and you can prank people around you especially your friends. This hair clipper app is made to prank your friends as if you are shaving their hair off. The effects in this app are very real and worth the try among your friends if you are getting bored. Android friendly app.
4.Real Razor (Prank)
You are going to have the best fun out of this application. This app provides you with the amazing quality of sound and sensor. Just switch it on and bring it close to the chosen one the sound will change and vibrations will make you feel as if a real Trimmer is trimming your hair. You can have a gala time with this app. It provides you with enough fun and entertainment. Android friendly.
5.Hair Clipper With Vibration 2018
If you have not had a good laugh for a long time then this is the perfect app for you to enjoy and prank your friends. Joke around with your friends and take full fun too. This app is easy to use and anyone can use it. Sometimes it is good to behave like a child and do pranks like these. All the Android users download it from Play store now.
6.Hair Clipper Prank
This app has realistic features in it. When you will bring the phone near to the scalp then the person will feel as if real life trimming is taking place. This app gives you real-life experience and a lot of fun. Anyone can use this app to prank on your friends and people and have a good laugh. iPhone users can download this app and have a lot of entertainment from it.
7.Hair Clipper Simulator 2018
This app of hair clipper simulator has real sound of a hair trimmer and it vibrates too making it very real and interesting. This app is made to have fun and prank your friends has had a good laugh. When you switch it on then a buzzing sound with vibration comes out and the person thinks that we are using a real trimmer and chopping off their hair. In this manner, you can trick your friends and have fun. This app is very amusing. Android users go ahead and trick your friends.
8.Hair Clipper (Realistic)
Prank your friends and have fun from this hair clipper app. This app gives you real-life experience to scare your friends and enjoy the moment. This application is full of fun. You only have to switch it on and the sound will start to come from it, and slide your mobile on your friend's hair as if you are going to shave your friend's hair and enjoy the reaction afterwards. This app is very funny and you can joke around with your friends with this app. So all the Android users download this app right away.
9.Hair Clipper Prank
Hair clipper prank is trending these days and is used for fooling your friends and have fun. A picture will be shown on your mobile as if you are holding a real trimmer, shaver, clipper in your hand. This game brings out the best laughter to you and to your friends as well. The prank gives real life like experience as it emits a high quality of buzzing sound and vibrations. Best suitable for Android phones.
10.Hair Trimmer Prank!
This hair trimmer prank is the latest trending app which is going around by which people are scaring their friends and having fun out of it. This app allows you to enjoy and see the best reactions of your friends when you place it near your friends. People think that a real-life trimming is happening with them. The sound and vibrations of this app are so good that it makes them feel so. All the iPhone users can download this app for free from the apps store.
Conclusion
These are some best hair trimming apps for you online. Hair clipper application is made to prank your friends as if you are trimming their hair. It has some amazing sounds. This application provides pure fun and amusement for a person. This app has real sound and you can fool around with tricking your friends. If you want to have some fun then it is the perfect app for you. If you found the above information worth downloading the application then please share and comment. Thanks.