Hey guy's you love chatting online. But simple text messaging ruin your chatting experience. Here is the best emoji apps Android make your chatting more interesting and emotions active. Interect each other by showing your emotions by emojis. All types of awesome emoji + animoji you will find it here. Make your text messaging experience to the next level. Use stickers, notes,lemojis,animoji,custom emoji and much more while chatting. Make boring things interesting with it. Here is the best emoji keyboard apps Android. Let's download and start using it now.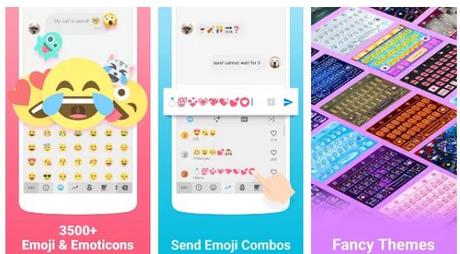 top 10 best free emoji apps Android
1.Facemoji emoji keyboard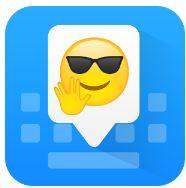 number one top rared best free emoji app Android available on Google play store with more than 10 millions downloads. Number say everything how much people love this app. More than 3500+ awesome all types of emojis which you can use on chatting. Discover awesome themes. customize your emoji dashboared according to your needs. Best emoji keyboard with awesome functionality. with emoji collection it's also have awesome stickers and gifs which you can send while chatting and make your chatting experience more better and interesting. Let's download and send emoji now.   
2.Emoji maker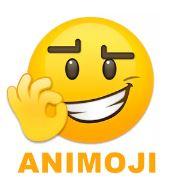 Create your own customized emoji with it. Emoji + animoji yes you heard right !!! Latest animoji which available on latest iPhone x you can use it on your android smartphone. Let's convert your simple emoji into animoji and express more with it. More engaging and more interesting. Awesome app with 1 million downloads. Let's create awesome emoji in seconds. It's your personal customized emoji maker app. Convert your imagination into emoji now. Let's set download.   
3.
Elite emoji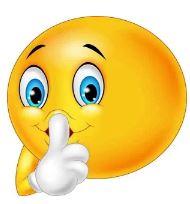 Another great app for emoji lover's. Awesome sensational collection of every type of emojis. Let's discover everytype of different different Emojis according to your situations. Large collection of awesome emoji for every type categories . Let's download this app and discover now. You can also add witty message with it . Awesome message ideas directly available with each emoji. Let's download and send your first awesome emoji with it.   
4.Kika emoji keyboard
Another great emoji keyboard android for you. Discover awesome treasure of emoji. Animated gifs and animated stickers make your chat more realistic. Let's increase your chat experience to another level. Awesome app with 100 million satisfied users. Try it now and experience emoji keyboard which you never experience before. Fast typing,rich themes,emoji treasure and much more. Let's download and start sending emojis now. Let's set emoji.   
5.Keyboard-emoji emojicons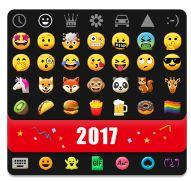 Another blockbuster mind blowing superb awesome app for emoji lover's. I think I praised too much but it's deserve it. Connect with people on chat with emoji and emojicons. Show your emotions in chat with awesome emojicons. You also find all the major functionality with this keyboard auto correcting,fast typing,one tap emoji gif emojicons sharing. Let's chat with your friends with this awesome emoji keyboard android. available on Google play store free with more than 10 million downloads. Let's get started download and start chatting.   
6.Bitmoji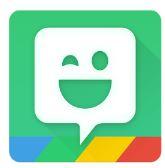 Create your own cartoon emoji and share with your friends and family members while chatting. Awesome interactive and unique types of emoji you will find it here. Let's discover it's awesome emoji collection. send awesome emoji in chatting. Create your awesome cartoon character with awesome customization options. Lots of awesome interactive emojis collection. Make your Snapchats more engaging with it. Use everywhere whenever or whichever social platform you are using. Download now from Google play store it's available free there with 100 millions satisfied users.   
7.IkeyKeyboard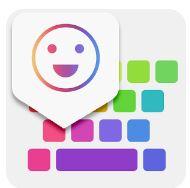 Another great one emoji keyboard android app. Every single emotion of emoji you will find it here. Just swipe and see huge collection of emoji. Search live gifs while chatting and send directly. Awesome user interface easy to use. Different different types of keyboared,auto correction,night mode,100+ themes and much more. Everything you need in a emoji keyboard is here. Let's download and start using it now.   
8.Emoji keyboard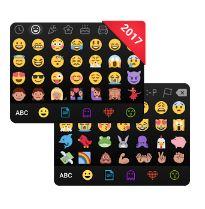 Another best emoji android app in this list. It's also contain large collection of emoji,New stickers,100+ awesome customizable themes and much more. Easily send awesome stickers,gifs and much more while chatting. Let's get started Awesome interactive app for emoji lover's. Easily customize your keyboard apply theme with your photos. Fancy fonts,emojicons and much more. Available on Google play store with more than 1 million downloads. Let's set start chatting with emoji.   
9.Go keyboard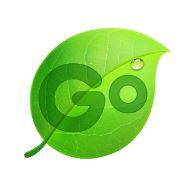 I think you already know about this because it's go launcher and go themes are extremely awesome. So guy's another best one app from this compney is go keyboard with awesome emoji and swipe to gif keyboard. Awesome funky types of keyboard you will find it here. Let's send awesome emoji,live gifs,stickers while chating. One of the best emoji keyboard app Android. Awesome looking keyboard let's have a try. More than 100 millions downloads on Google play store. Let's download.   
10.Touchpal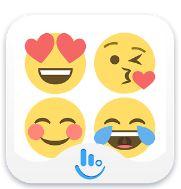 one of the best awesome sexy emoji keyboard in this list. Awesome sexy looking keyboard with sexy emoji collection. let's download free from Google play store. It's available free with 10 millions happy users. Awesome functionality large treasure of emoji. Awesome themes,stickers,live gifs and much more. All the things which you need in a keyboard is here. Completely satisfaction gurrenteed app.
So guy's these are the best emoji apps Android i hope you love it. Now no more boring text chatting. Let's download emoji app and make your chatting more funnier easier sexier. All the best and top rated emoji apps is here let's pick your favorite one and you all set. These awesome emoji keyboard apps Android make your smartphone more smarter. Let's go and chat with your friends now. So guy's this post is all about best emoji apps Android collection. best apps from Google play store i add in this list. If you know much more interesting apps which you used in smartphone for chatting. Let's share view comments.
Thank you