Do you ever imagine yourself in character of your favorite cartoon or comic character? Here we are discussing about Best Avatar maker apps Android/ iPhone 2020 which will enables you to create your own comic avatar in few steps and also allows you to adjust your skin tone, hair colour, hair style, eye color and many more as you want.
also check- best photo to cartoon apps  /  best face swap apps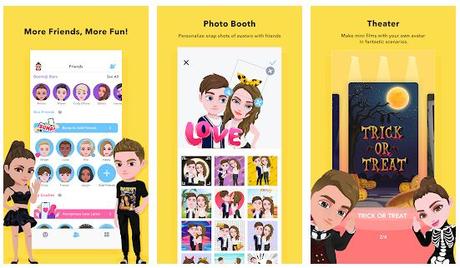 1. Boomoji- Your 3D Avatar  Android  /  Iphone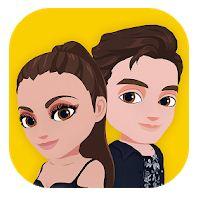 This app is best Avatar maker app Android 2020 and with this app, you can personalize your avatar with lots of outfit choices and it allows you to express yourself with huge library of animated stickers. This app will provide you variety of skins tones, hair style, eye colours, hair colours and many more to make avatar looks just like you. This application possess huge library of animated stickers which includes all types of status and emotions for you and allows you to express your feeling and have fun with your friends. It also allows you to use your and your friend's avatar to film 3D avatar in fantastic scenarios. You can also put your avatar in creative real world to make creative AR videos. You can also use your avatar as a game character and can ride on different kinds of motorbikes and unicorn to race with your friends. Download this app now and have fun by collaborating in AR videos, generating dual stickers and making mint films in theater.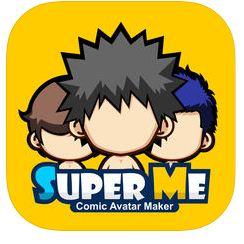 This is also one of the best avatar maker app iphone 2020 and will help you in making your unique and amazing cartoon avatar. This app possesses lots of different items available which you can combine in order to create your avatar. Here you can add expression to your face and has many more features.
3. Myidol: 3D Avatar Creator iphone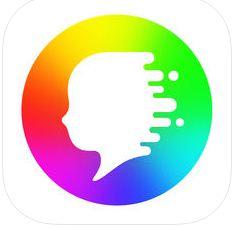 This is another best avatar maker app iphone 2020 and it is amazing app which will turn your selfie into 3D avatar. This app uses 3D facial recognition technology and enables you to make a unique avatar and allows you to adjust skin colour, hair colour, hair style, eye color and many more.
4. Avatar Maker: Anime by Avatar Makers Factory Android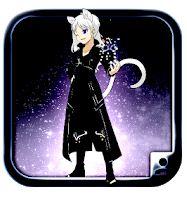 It is amazing tool to design beautiful avatar and anime characters. This application will offers you a huge varieties of fragments to mix and match and make up your original character for any type of story like ninja, fantasy, contemporary, fiction, school, romantic, knights and also allows you to personalize your character's lips, eyes, hairs, clothes and other attributes. You can also share your picture and can set it as wallpapers. This application possesses flexible color options and huge varieties of stunning accessories. It includes both male and female characters.
5. Avtar maker Android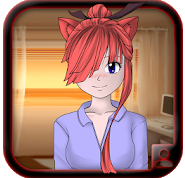 It is also best avatar making app and here you can create avatar of all your friends. It is best 3D avatar making app on play store and allows you to create 3D avatar of your all friends and family. In this application, you can make mini me and play dress up; can make chibi, Goth, emo, superheroes and vampire character. Here you can also change hair style, hair colour, eye shape, clothing and many more. This application also has buy in expansion pack which will provides you coats, hats, caps and masks. You can also share you created avatar using QR codes. With this application, you can make amazing group photos and can send pictures of your avatar gang to friends on facebook, instagram, twitter, contacts and many more.
6. Yoavatar maker witches  Android
Here tap Genius presents you a best avatar emoji keyboard to make your personal emoji. This application is your personal avatar emoji creator and avatar maker which will help you in creating cartoon avatar animojis and animated emojis. Zmoji is helpful in making cartoon emojis, animojis, avatars, and animated stickers for android users. Here you can also share your creation. Download this app now and make your personal emojis and avatars.
7. Avatar Maker: Dogs Android
It is unique app which allows you to make loyal hound and cool wolves. In this application, you can make any type of dog which you want to have and it allows you to set up your dog's body just as you want. This app allows you for customization up to great extent. Try this app!
8. Cartoon maker- Avatar creator Android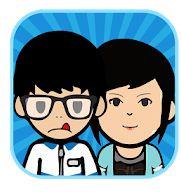 Download this app now and create your own avatar. It is very powerful and fun avatar maker app with which you can simply create your avatar by combining various face part. This app can design comic character easily and help you to show your talent and creativity by making avatars. This application is easy to use and can be used to create cartoon avatar. It includes lots of fun stickers and also allows you to change your hair style, hair colour, eye colour, cloth color and much more according to your preference.
9. Anime Avatar Creator: Make your own Avatar Android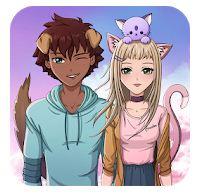 With the help of this application, make your cute and amazing avatar picture. With this application, you can change your look completely and can create your anime avatar. Have this app and give yourself a virtual look which you always want to have by making avatar. In it, you can create different facial expressions and can express all types of motions on your avatar face with the help of different shape of eyebrows, eyes and many more.
10. face avatar  Android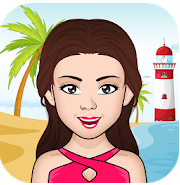 It is refreshingly fun way to express your life emotions. This app will easily turn you in stunning 3D avatar and allows you to share your awesome animated avatar with the world. This app also lets you to create more expressive emojis, animojis and stickers.
Conclusion
So these are Best Avatar maker apps Android/ iPhone 2020 which will enables you to create your own comic avatar. Hope you find this article interesting. Please like, share and comment your opinions.
Thank you