The Play Store hosts millions of Apps which you can download and install directly on your Smartphone. Also, there is millions of independent and free source Apps which you can install on your device without the Play Store. Here we bring you a list of Android apps not on Google.

1. Amazon Appstore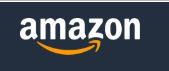 This is best Android app not on Google. The Amazon App Store is the app store that is available on all Amazon Fire devices, including the Kindle Fire and the Fire Stick. It essentially serves the same purpose as the Google Play Store and has Android apps for these devices. The biggest difference is that the Amazon App Store does not require Google's Framework to be installed. The Amazon App Store is not limited to just Fire devices. While it takes a bit of work, the App Store can be installed on most Android devices and provide users with an alternative to the Google Play Store. However, the process requires you to enable the ability to install apps from unknown sources, which is highly discouraged by Google.
2. X Tunes

This app is another best Android app not on Google and it is for downloading the music and audio on the go. Most of the songs can be available on this app from old to the latest ones and also most of the songs that you will download from this app will have prefilled corrected metadata like artist, album, year, track, cover photo in it. Almost all the songs are available in high quality. We have found that all of the latest songs are available in high quality. Also, you can search for an entire album and the songs from that album will be enlisted. You will also get an option to download the search song from YouTube if it's not available in the app's database.
3. QuickLyric

As the name indicates this app will show you the lyrics of the song which is playing or any song that you are going to search manually. You might also be wondering that what's different between Quicklyric and the other apps available on the Google Play Store like MusiXmatch etc. this app will search and download them whenever you added a new song to your device. You can also set it to show lyrics once the track changes. Seems awesome right!
4. AnyMe

Anyme is an anime app which can sync with My AnimeList. It also has a built-in Adblocker so you don't get any of those annoying ads. It also curates and suggests you similar and related Anime according to your taste. You can read all the information you want such as rating, broadcast day, adaptations, etc. There are also other cool features like the ability to add notes to the episodes you've watched and a random anime button at times when you don't know what to watch. You can even lookup and watch your favorite Anime songs.
5. AdAway

This app is one of the best ad blockers for Android will let you remove all the ads from every app on your Android device. However, for this, you will need root to access on your Android device. Also, note that if you disable advertisements some apps like XTunes will be stuck and it will not function properly as it used to be. However, this is not the case with most of the apps. Almost all the apps we have tried so far worked fine.
6. APK Mirror (Unofficial)

Every time a new app is released by a vendor, APK mirror is usually the first website which uploads its apk on their site so that you can download it and install it on your android device. Thumbs up for such awesome service: D. it is trusted by every developer because they never mess with the APKs and insert malware or unwanted code. That's why everyone loves them. So this unofficial APK Mirror app will helps you to browse through APK Mirror and lets you download your favorite Android apps right from the app.
7. Lawnchair

You might be wondering what the heck is Lawnchair. even it uses notification access to display Android O-style notification badges next to your app icons. And elsewhere, the developer has implemented O-style context menus for jumping to specific areas of apps, adding widgets, or renaming shortcuts. Other handy gestures are included too, some borrowed from other launchers. OnePlus's swipe-down shortcut for the notification shade is enabled by default, and there's also an option to toggle the app drawer with a tap of the home key.
8. Tachiyomi

Tachiyomi is best free manga reader android app. If you're interested in Manga, then you'll absolutely like Tachiyomi. It is open-source manga reader specially made for Android. You can read Manga from popular sources such as KissManga, MangaDex and more using this app. You can read Manga on the go after downloading it. It is a highly configurable reader with multiple viewers, reading directions and other settings. The Manga is divided into different categories which make it easier to sort. There are light and dark themes as well as support for MyAnimeList, AniList, and Kitsu.
9. F-Droid

F-Droid is an alternative app store that only catalogs FOSS (Free and open source Android apps. In addition to this, all apps are submitted to F-Droid go through a much stricter auditing process that the automated system used by Google. This app provides a convenient way to browse, install, and keep track of updates on your device. All apps are also free in every sense of the word. They cost no money and their source code is available for anyone to audit.
10. Lucky Patcher

This is not just a hacking app but you can even backup the apps in your SD card. There is no need to download new from Google Play Store. As you can see this app is feature packed, yet it is a free app to download for all Android devices. The entire mentioned feature also very easy to use whereas most of the hacking apps need tricky steps to get done its task. With its easy user interface, you will feel natively using the app.
conclusion
so these are best Android apps not on Google and these apps can not be installed from Google playstore. This are independent apps which you can install without playstore. please like, share and comment on which app you like the most.
Thank you