When you need to, you can quickly clean your brushes by spraying it with alcohol, rubbing it gently on tissue or a clean towel, then letting it dry. But it always helps to have extra brushes especially for sensitive areas like your eyes and lips. Also, you will probably use multiple colors for eyeshadows so having a good supply of eyeshadow brushes either for application or blending will keep from colors mixing and muddying up your look. 
I discovered ArtNet brushes when I went into the Kryolan stores (One in The Block in SM North, and one in Il Terrazo along Tomas Morato cor. Scout Madrinan.) They're quality brushes at great prices. Check out their brush sets, too! Find them online here.
Here are what I have: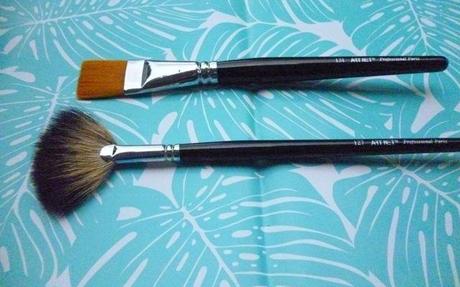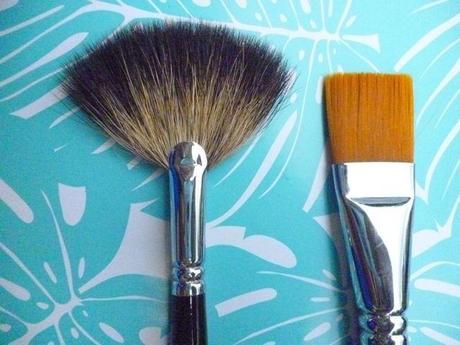 See the full gallery on Posterous
(beginning with the brush on top)
1. 131 Synthetic Face Brush: This is usually used as a foundation brush, but I use it to apply moisturizer on clients. It's soft and pliable making for a gentle touch.
2. 127 Fan Brush: Most of the time, this brush is used to quickly remove eyeshadow fallout or for the application of highlighter—whatever you only really need very little of. I like using it to apply really subtle contouring. I like that it doesn't shed and that it's pretty thick without being heavy.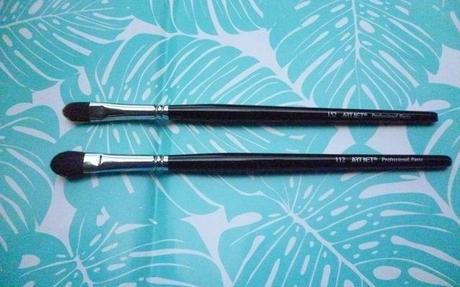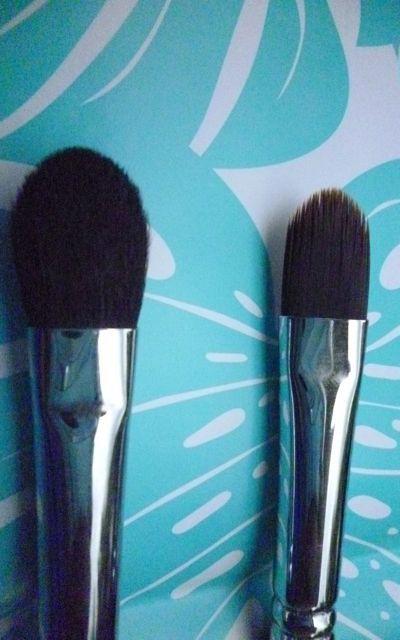 See the full gallery on Posterous
3. 152 Synthetic Concealer Brush: I usually use this for concealer or the application of cream eyeshadow,small enough and stiff enough for control but big enough to cover.
4. 112 Medium Shader Brush: The natural bristles are great for the application of powder products, but it's round and quite soft—it's great for blending, too.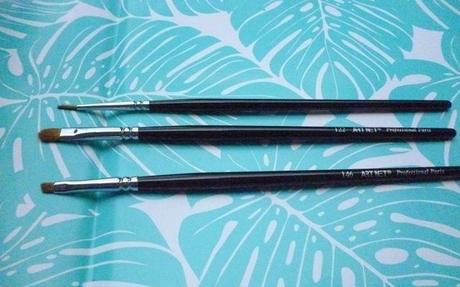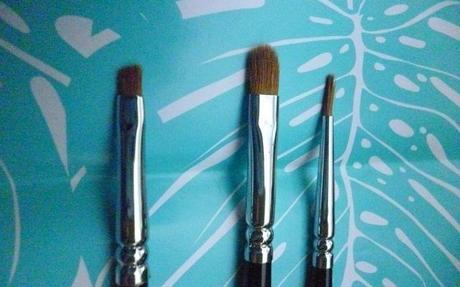 See the full gallery on Posterous
5. 136 Eyeliner Brush: Fine liner brush for gel, cake, and cream eyeliners. 
6. 122 Small synthetic concealer brush: just a smaller version of 152
7. 146 small angled brow brush: This is an extremely small eyebrow brush for great control. 
I'll be going back to ArtNet to keep building my kit! Most of their brushes are below PhP1,000 and I think the most expensive one is less than PhP1,500. So I'm really happy with their brushes, I have a stippling brush (the 115) in my personal brush kit that I use for applying foundation.
If you want to build your make-up brush arsenal, leave me a message and we can think about what you may need! You only really need 5 brushes and a kabuki or a kabuki-type brush. 
Permalink | Leave a comment  »