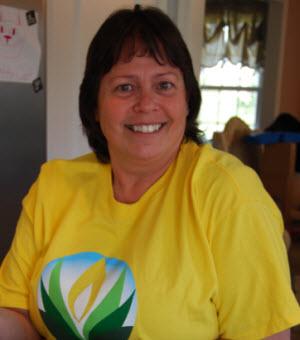 Hello everyone!
The other day I wrote a blog about how I figured out my own recipe and all the details of my soap. I was so very excited about this project. I did really well throughout the whole process and was happy with the outcome of my soap. My soap bars were gorgeous and I was  officially a successful soap maker!
Well, the following day, I was assigned a new project: to write another recipe from start to finish. This would include everything from ingredients, to scent, to color, whether or not to add sodium lactate or color stabilizer, the swirl technique (aka design), and the mold. We are talking about EVERYTHING! I said, OK, I can do that!
The only difference between this assignment and my last project was this time there was not going to be a double check. Yes, the last few times I embarked on this journey, my work was double checked. I am in training, and there are a lot of things you need to know about the soap making process and everything that comes along with it. With all of that being said, I felt confident I could do this…really! So off I went.
I figured out my recipe, gathered all of my ingredients, put on my safety gear, and prepped.
Once I melted all of my oils, put together my lye solution, emulsified and scented, I was ready to design. I placed my colors in their bowls, and I was ready for the in the pot swirl. If you have not noticed, I am fond of this technique! Everything was going smoothly!
I took the colored batter that I was using and plopped it into my main soap batter and began the swirling technique. And, let me just tell you, my soap looked beautiful. I couldn't even get over how nicely it poured into the silicone loaf mold. I was excited!
Now this was on Friday so I had to play the waiting game all weekend. By Sunday night, I couldn't wait to see my masterpiece. When Monday morning finally arrived, I was ready to unveil my homemade soap. I picked it up and started to the chopping block. Hmmm, this soap seemed a bit squishy. I thought this can't be good.
Starting to work the soap out of the mold, I realized that now it seemed sticky. This was not at all what I was hoping for. Finally, I got the soap out of the mold, and proceeded to cut it. That was when the soap stuck to my knife…just great! Despite the fact that the colors were awesome and it smelled great, I had messed up somewhere.
So, I check my weights and percentages. Everything was good. Then, I had my recipe double checked by someone else. They pointed out the problem. I had too much castor oil in my recipe. Oopsy! I had totally overlooked that you CAN NOT have more than 8% of Castor Oil in your total recipe weights, or you get sticky soap! My addition was 20%. That is almost 3 times the amount you ever want to add.
In the end, I felt defeated, and was totally bummed! I did however, make a note to self: while Castor oil is good for the "bubbly" in your soap, don't get over zealous. Just use more Coconut Oil 76!
I predicted I was going to fail…and when I do, I do it right…lol.
So my epic failure is a lesson learned. And, even though I am hard on my little feelings, don't be too hard on yourself for your mistakes. My advice to any new soapers: Turn setbacks into future achievements, and lessons to be taught to others so they don't make the same boo boos.
Until next time, have a fabulous day!
Cindy