This weekend through Memorial Day, when you use promo code: THILSALE30, you will receive an additional 30% off your purchases!   I haven;t really liked anything Tommy Hilfiger in a long time.  But, I think I am coming back around to their timeless, classic preppy style.  I think they have ok branding, it just always seems to look like a bunch of random country club members placed in the same room for a photo shoot.  As long as all their expensive photo shoots don't affect the prices of the fashion, I guess I don't mind.
Tommy's watches remind me of Michael Kors watches, but with a more affordable price tag.  I love tortoise-shell accessories when warm weather rolls around.  Look at this fabulous watch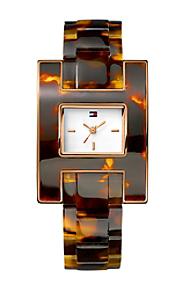 Even this clutch is a good deal, and something you can use year round.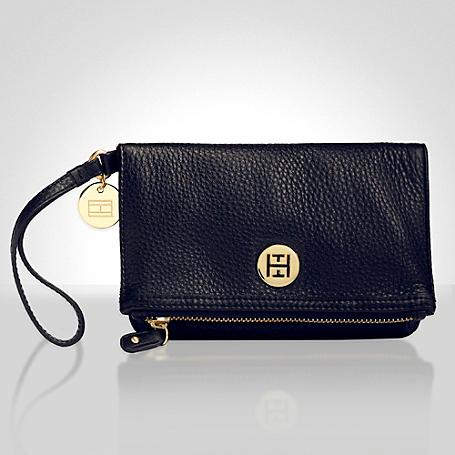 I went shopping today and I decided that I do not have enough color in my closet.  The only colors I have in my entire wardrobe are: Coral, white and black.  At least I have one color in there, but I need more.  Don't get me wrong, you have to wear colors that enhance your skin's undertones.  Not just any color will do.  But I believe I have identified two colors that work on nearly every skin tone.  Coral and what I am going to call turquoise-green.  This dress from Tommy Hilfiger is a great example of the turquoise-green color.  Try something in this hue and I guarantee you won't be unhappy with your decision.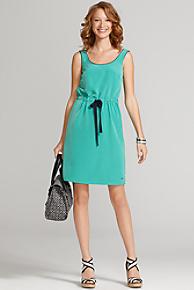 All of these items are already on sale, and with the promo code: THILSALE30, they are an additional 30% off.  Orders over $150 receive free shipping.  What's not to love?!
Right now, when you sign up for the Tommy Hilfiger email store newsletter, you will receive a coupon code for 20% off your first purchase.  Want to know if any other store email newsletters are worth it to sign up for?  See my post on store benefits here.