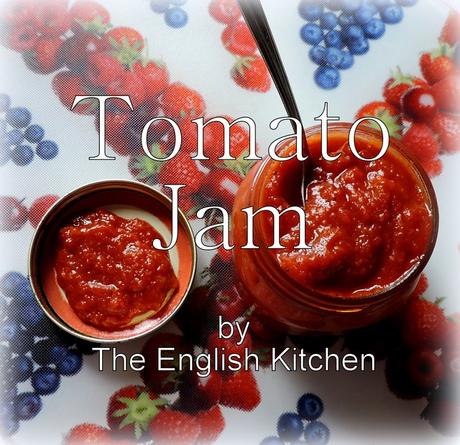 I had in mind to make some tomato jam with the tomatoes from my tomato plants, but it ended up that I would not have had enough fresh tomatoes to do it.  We have been far too greedy with eating them fresh and they have been so very good.  I had a real hunger for tomato jam however  . . . a real hunger . . . it sounded so tasty . . .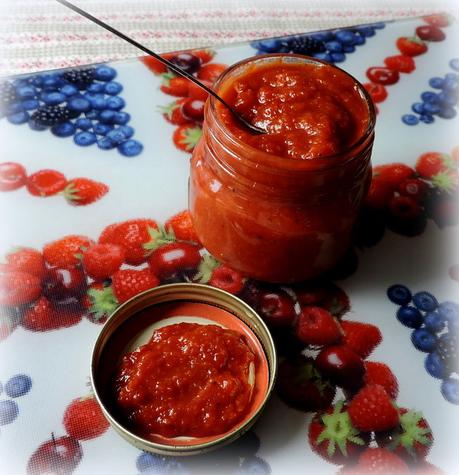 One ingredient I do have plenty of however is tinned tomatoes.  Lovely tinned Italian tomatoes, and so I decided to feed the hunger which could not be dampened and  I created a tomato jam using them.   I am no stranger to making jams and chutnies.  I have been making them for years.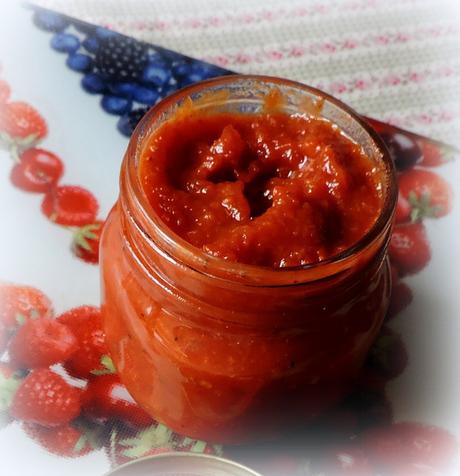 In fact, one of the things we learned to make when I was doing my chef's course, was chutney and I decided to apply some of the same principles, albeit with some different flavours, to this tomato jam, and   . . . I hasten to add, with EXCELLENT results!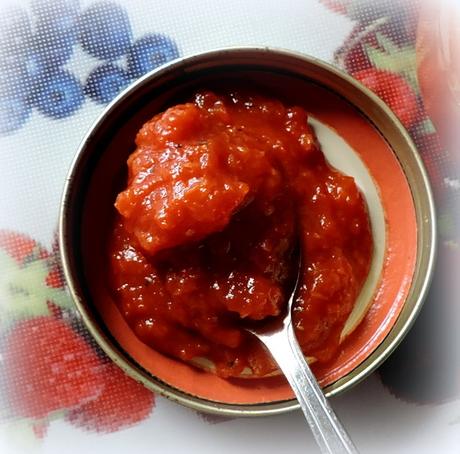 It turned out fabulous.  It is nice and thick . . . .  and sweet without being too sweet . . .  and just spiced right, with a tiny bit of a kick.  Ohhh . . .  just lovely.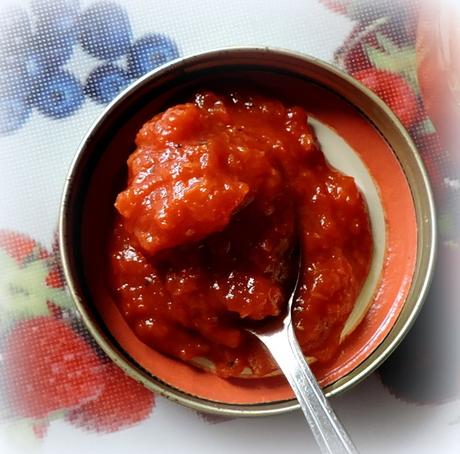 I was so very pleased  and so was Todd.  He is really enjoying it, with cold meats, cheeses, in sandwiches, with his potatoes, etc.  It's a real winner!  It doesn't make a lot, but it's nice to know that I can easily make it any time I want to, and that I won't have to rely on fresh tomatoes being in season either.
I hope you  will try it!   It's a lovely taste of tomato sunshine!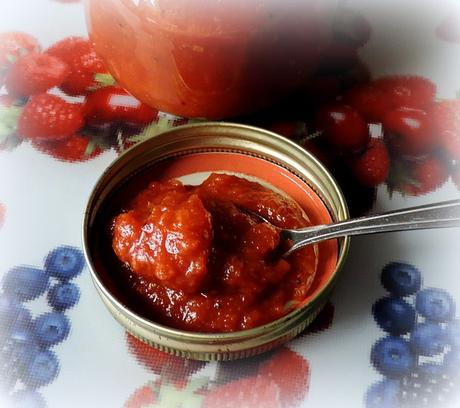 *Tomato Jam*Makes about  1/2 pint. (1 cup) Printable recipe 
Sweet and spicy and so good with cheese, cold meats and crackers. 
1 400g tin of chopped italian tomatoes in juice, undrained1 TBS of  olive oil a knob of ginger, the size of a small egg, peeled and finely grated(about 1/4 cup)3 cloves garlic, peeled and finely gratedthe juice of one lemon1/4 tsp ground cinnamonpinch cloves75g soft light brown sugar  (1/3 cup packed)1/2 tsp ground cumin1/4 tsp crushed red pepper flakesfine sea salt and freshly ground black pepper to taste 
Heat the oil in a saucepan.  Add the ginger and garlic.  Cook, stirring until quite fragrant.  Stir in the lemon juice.  Cook to reduce a bit, then add the cinnamon, cloves, cumin, brown sugar, and red pepper flakes..  Bring to the boil, then reduce to a simmer and simmer until nicely thickened.  Taste and adjust seasoning as required with salt and pepper.  Cool and then pour into a jar. Keep refrigerated.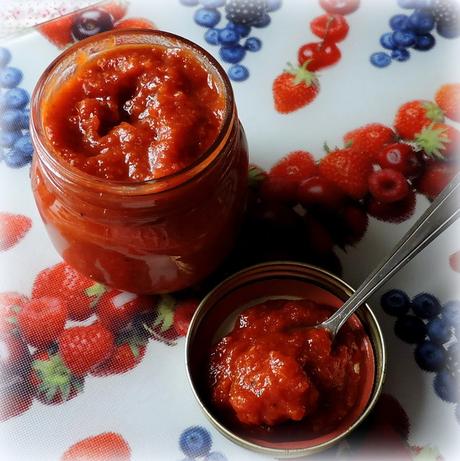 Note - this makes a lovely Christmas gift, tied up with a ribbon and presented in a basket with some cheese and crackers.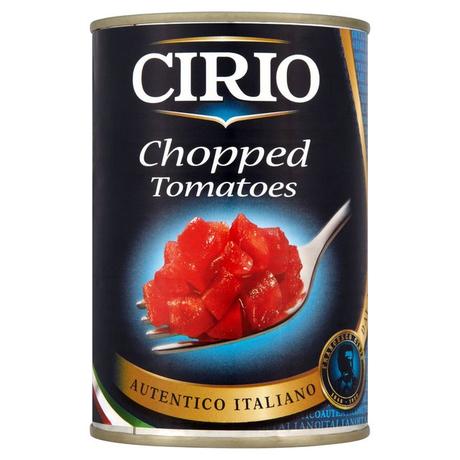 Cirio Chopped Tomatoes . . . authentically Italian. They are so good I could just eat them out of the tin with a spoon, and do from time to time. (Don't judge me!) In a recipe where the tomatoes are going to be one of the stars, you want really good ones, and these are the best!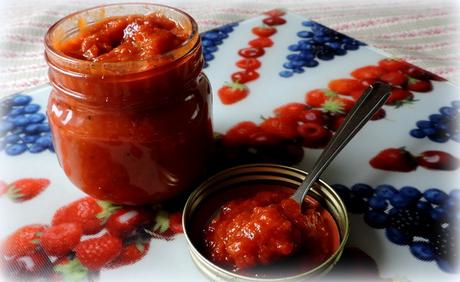 I really hope you will make some of this delicious tomato jam, if not for yourself, then for someone you love.  You won't regret it!  Bon Appetit!