A guest post by Kitiya Palaskas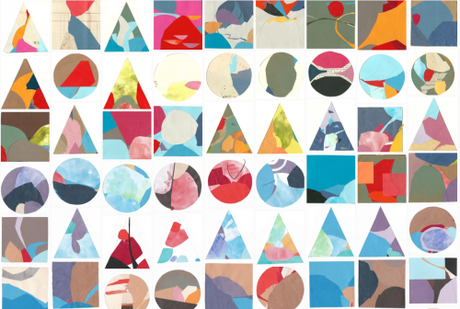 I live in a very, very, VERY small apartment. With hardly any room to store anything, you would think that I would try to rid my life of unnecessary possessions and clutter. This is all very well in theory, but very hard to put into practice!  Despite my attempts at living a minimalist existence, the space under my bed is a chaotic collection of boxes and cartons filled with things that are apparently important enough to keep (even if I don't remember what all of them are). This includes a giant suitcase filled with paper scraps and offcuts that  I "just might need for something one day". I really had no idea when this day would actually come until I discovered the work of Tom Moglu, a collage and mix media artist who appears to suffer from the same affliction as me (but is actually doing something about it!).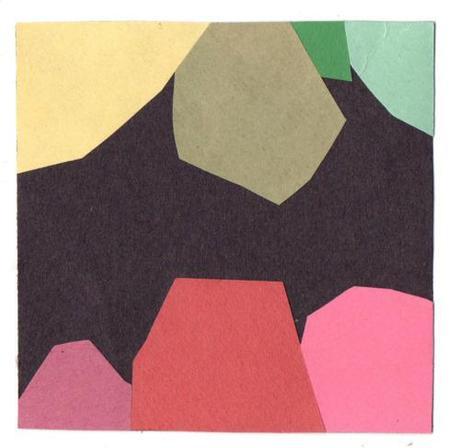 Tom (who apparently once upon a time was a cheese seller to the Queen of England) collects scraps of bills, books, coloured and patterned paper, maps, book pages, and receipts and uses them to create colourful, textural and geometric paper formations in a variety of shapes. Originally from the UK, he now lives and works in Paris, collecting these bits and pieces of paper and giving them a new life by tearing, grouping, and layering. Sometimes each scrap is placed deliberately but other times the groupings are completely random. He creates a collage a day from these precious scraps and documents each one on his blog.  I love the notion of finding beauty in forgotten and seemingly unimportant things. It's inspired me to pull out that old suitcase and put its contents to use!
This slideshow requires JavaScript.
Kitiya Palaskas is a craft-based designer and creative workshop tutor based in Sydney. View her work/read her blog.