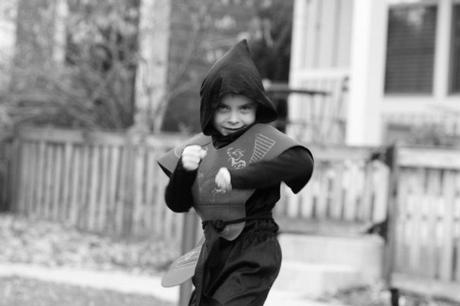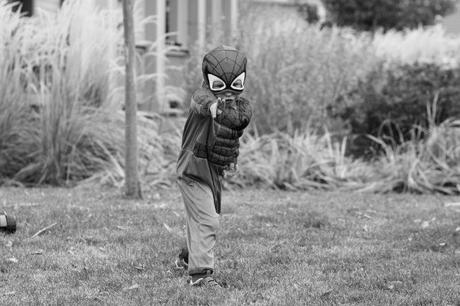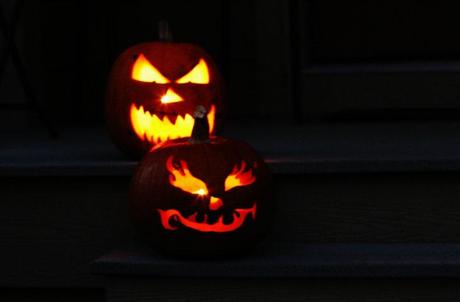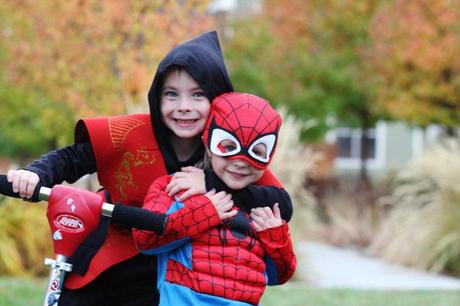 This morning I sit at my computer and am so tired.  The truth is that I find Halloween to be crazy exhausting, especially on a school night.  I'm also feeling rather irritated this morning that I sent Theo to school yesterday with a $17 costume which he came home in minus his brand new winter coat, pants, shirt that could not be found anywhere on the school grounds this morning.  Grrr.  Here's to hoping they will still turn up.
Our days were probably very similar yesterday.  Amped up energy, school parties and sugary treats.  Candy.  More candy.  For obvious reasons this is why I'm not terribly fond of the holiday.  Also, Theo's school did a costume parade.  Yesterday morning as I helped Theo figure out how to assemble his costume and put it on all by himself we talked about the possibility that there would be kids who didn't have a costume for the parade and how sad that might be for them.  Sure enough, I walked Theo to his classroom and almost instantly heard a little one tell the teacher that he did not have a Halloween costume.  My legs went weak.  Theo heard him too and shot me a look.  In his eyes I saw the connection and I'm positive that I saw sadness for his classmate.  We learn.
Last night after the house fell quiet and the sugar coma fizzled out, Eric and I stayed up until almost 2am talking, catching up on our lives.  I thought I heard an owl, twice, but when I looked nothing was there except the light of the moon and the feeling of hope.  Then I did what I do every night just before I close my eyes, I walked to the boys' room to check on them one last time, a habit since the day Theo was born still going strong.  My eyes fell on Theo and the way he was snuggled up with his Ellie (elephant).  The moment was so sweet that I slipped into his bed and pulled him close to me.  For the longest time I studied him - his face, his jawline, his tiny fingers gently wrapped around Ellie's well loved fur.  I wondered how much longer he will go to bed needing the comfort of his sweet Ellie to fall asleep - two more years tops?  A tear slipped down my cheek.  I thought I heard an owl again.
. . . Theo told me that his teacher helped the little boy make a costume for the parade.  Knowing Theo's teacher, I bet that costume rocked.  Bless teachers.