Another day and another set of True Blood Season 5 spoilers.
As usual, don't cross the line if you don't want to be spoiled.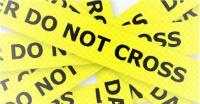 Firstly from  TV Guide , it looks like at some point we are going to see the very first fanger of them all, Lilith herself.
What's coming up on True Blood — John 
NATALIE: You know that creepy story we heard this week about Lilith, the first vampire, for whom Adam and Eve were supposedly created as food? Well, guess what? We'll actually meet her this season — but not everyone will believe that she is who she says she is. "I don't know if Roman believes it," Christopher Meloni tells us. "He puts on the garb of a spiritual leader, possibly with a wink and a certain cynicism, so he's willing to take that bet now that [she] isn't real."
That's an interesting development. And why won't everyone believe who she is? More to the point can anyone actually pull off appearing as the greatest and oldest grandma of all the vampires ever created anywhere?
Meanwhile over at TV Line
Question: I'm on the fence about this season's True Blood. Tell me something that will make me want to stick with it. —Lori
Ausiello: Three "couples" will have sex for the first time in this Sunday's episode.
Because obviously people having sex is going to make watching any show a worthwhile experience! Looks like it's going to be Sexy Sunday this week. My guess is Eric and Pam in a flashback, but a little stumped about the others, maybe the seductress Salome will get her claws into either f*ck up one or fu*k up 2?
And if a show has plenty of sex then it usually likes to throw in a little mortality too.
Question: The previews for True Blood seem to spell doom for Arlene (Carrie Preston). First Andy seems to be questioning someone about her whereabouts, and now Tara's attacking her in her freezer. —Kellen
Ausiello: There's a pretty dramatic death in the next couple weeks, but Arlene is not the victim. In sorta-related news…
A pretty dramatic death eh? I never get too excited about these death threats as they are never from the principle cast, and we usually see them coming. It would be nice if they could surprise us with this one for once.
Well that's it for spoilers so far, let us know what you think. Any guesses on the other 2 of the 3 sinful couples? One thing is for sure they'll have their work cut out being anywhere near as sexy as this couple!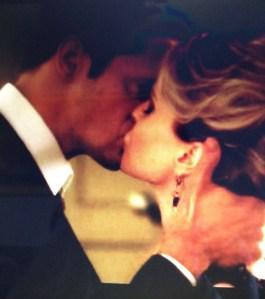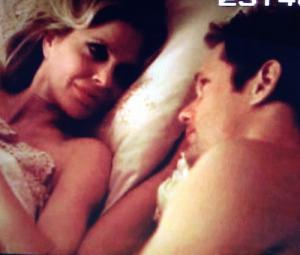 Eric & Pam pictures Source